The Inspector is the far-right panel of the Editor, that controls the formatting and the design of your presentation.
Within the Inspector panel, you can switch between 3 tabs:
Text
to format your presentation
Visuals
to add and manage images and videos
Design
to polish the look and feel
You can show or hide the Inspector in 2 different ways:
Menu → View → Show/Hide Inspector
with the shortcut ⌥⌘I
The Text Tab
The Text Tab is here to help you format your presentation (tables, bold or italic, headings…) with just a few clicks.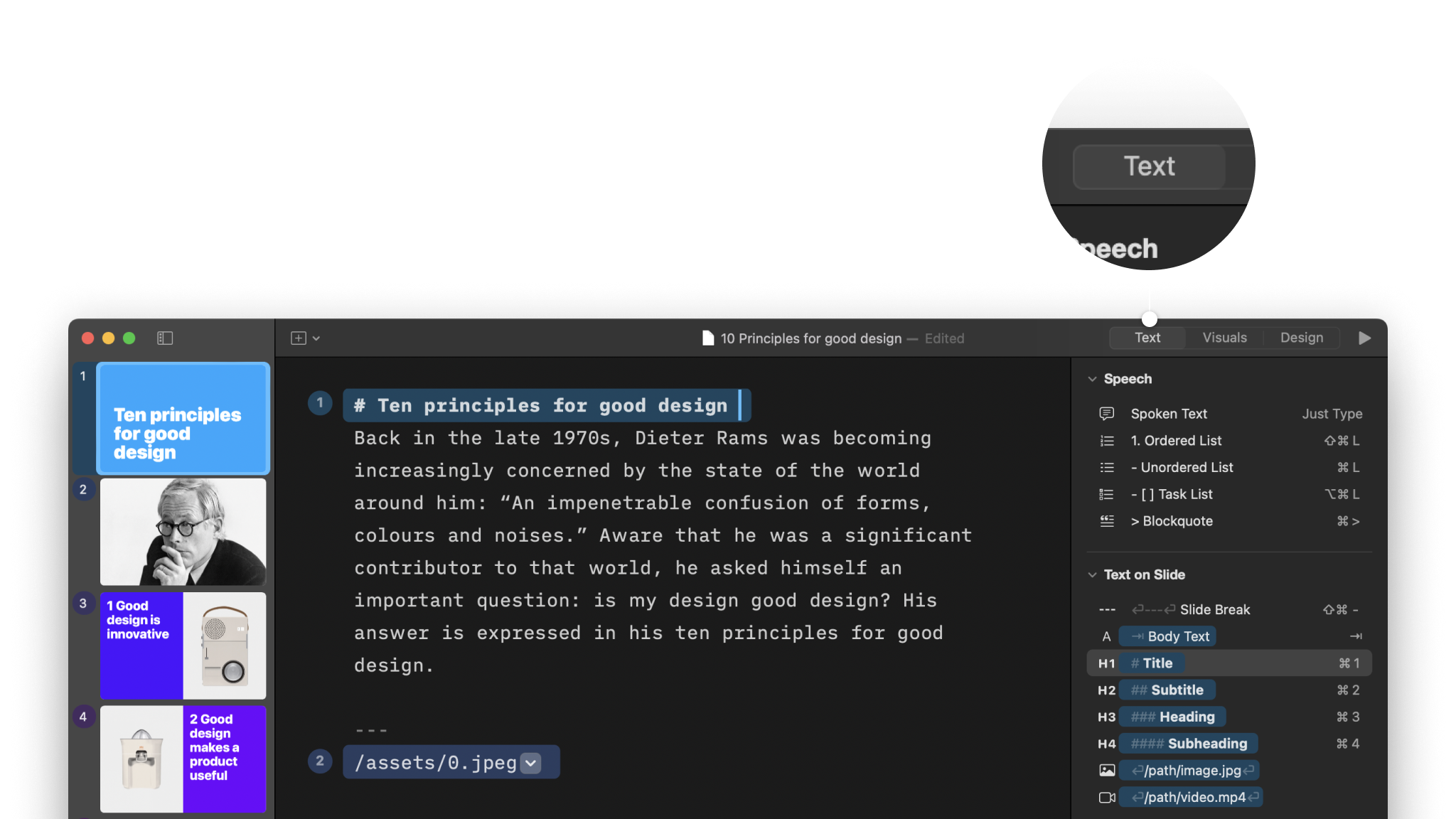 The first category, Speech will not appear on your slides, only on your Speaker notes. To have one of those elements appearing in your slides, add a tab ⇥ in front of it.
Those familiar with Markdown won't need the text tab very much as they can already format as they type.
If you are new to Markdown, please take a look at our quick guide to learn it in a couple of minutes: Markdown guide.
The Visuals Tab
The second tab of the Inspector where you can add, rename or delete images and videos, from your computer or YouTube.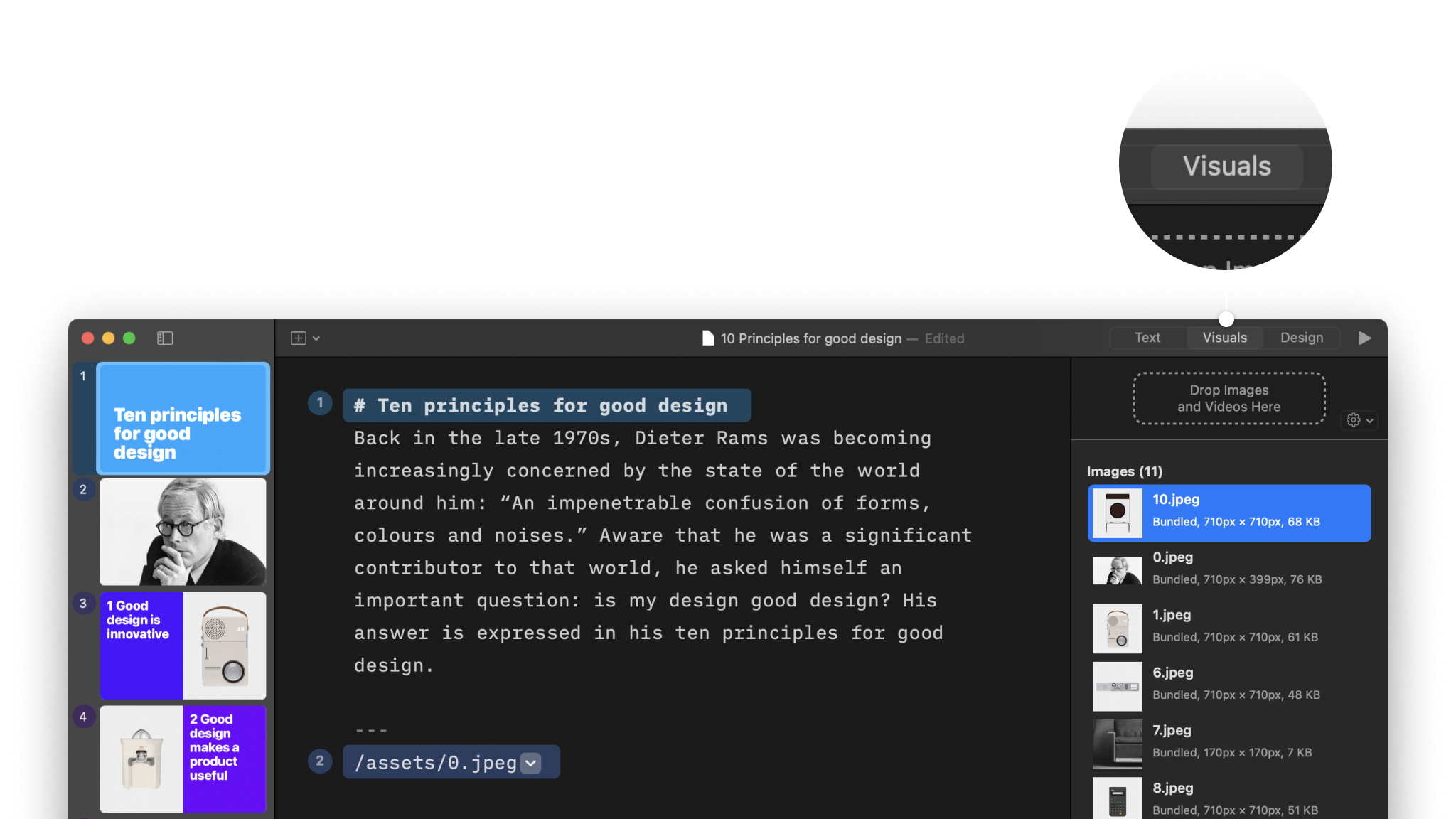 You can drag and drop visuals directly in the Editor or in the Visuals Tab, or open Finder from there.
Right-clicking on an image, gives you access to a context menu where you can:
see a preview of the visual (QuickLook)
delete it
rename it (do not forget to keep the extension name such as .jpeg or .png at the end)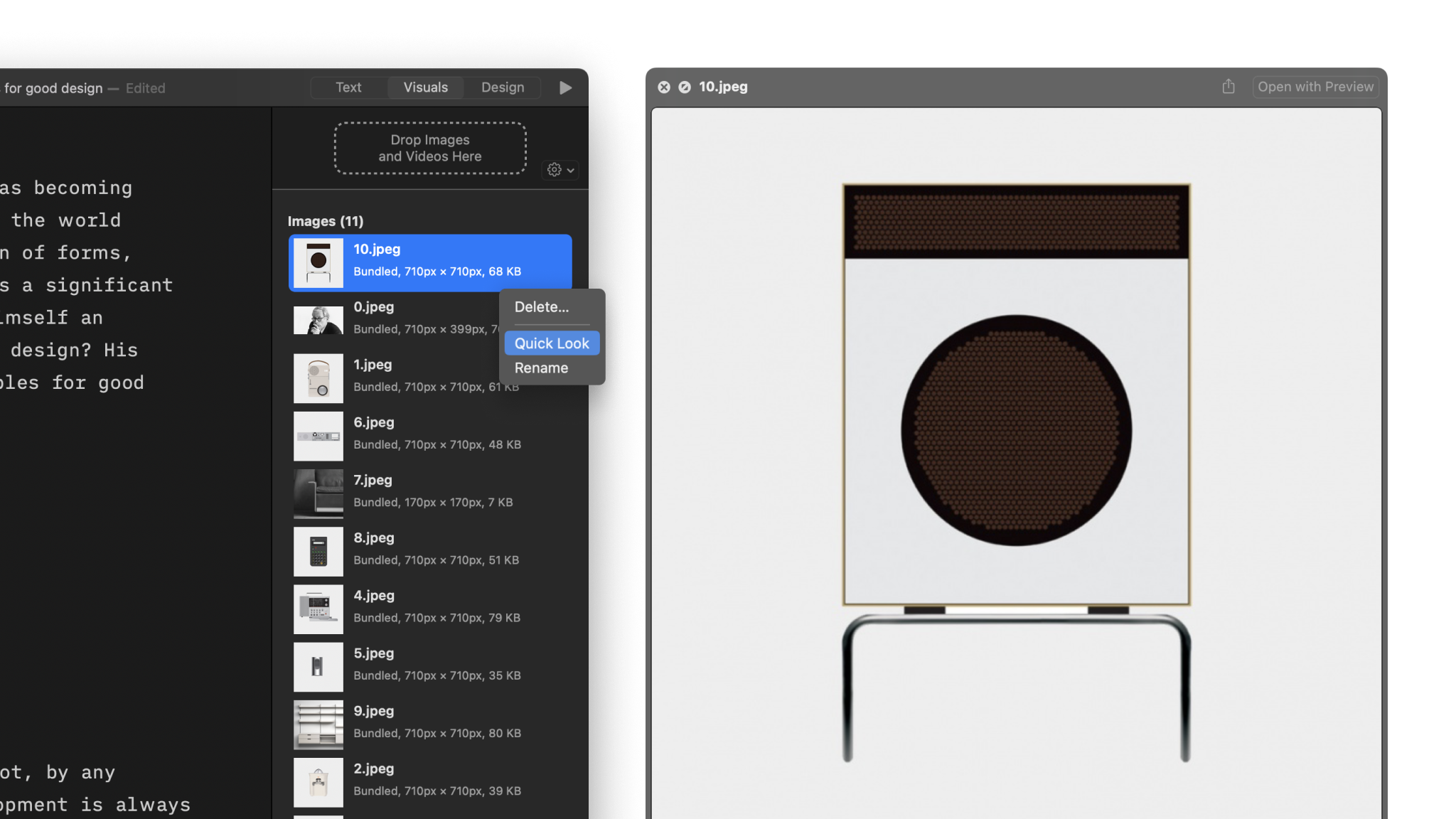 If you have added more visuals than you actually need, press the button Delete Unused Assets. This will remove only the images that haven't been added to your slides yet.
Videos can be added from your files or directly from YouTube with the Online Content integration.
The Design Tab
The core features of iA Presenter are the responsive design and built-in Themes. While you focus on writing the content, iA Presenter will take care of the look and make your presentation readable on any device. Thus, you shouldn't waste time tweaking and customizing the themes…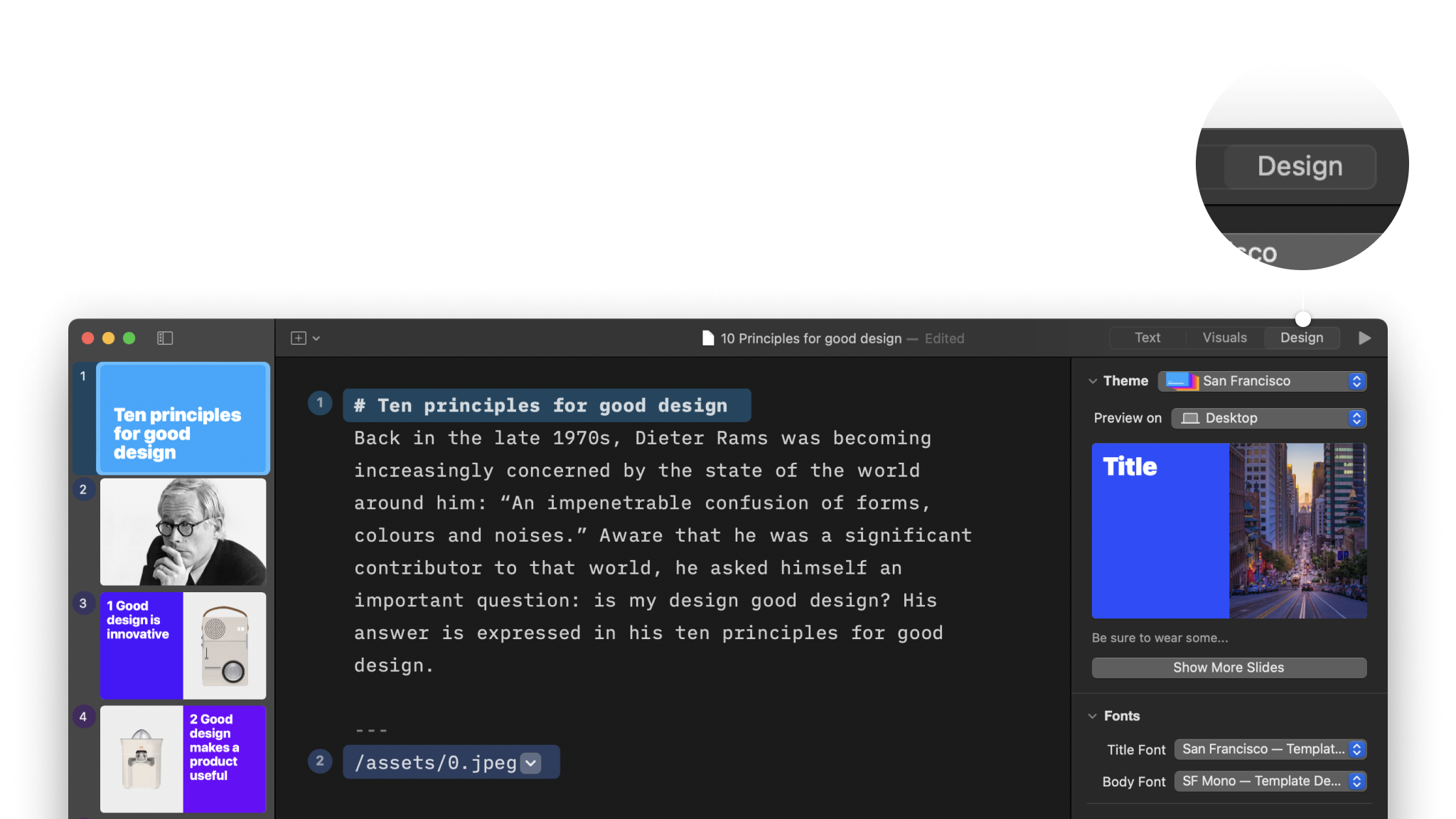 Some minors changes are still possible. First of all, you can switch the theme to use for your Presentation. We currently provide 10 built-in Themes and are planning to create more.
Little customization of the selected theme is possible from the Design Tab. You can change the fonts/colors, and add a header, footer or your company's logo.
Note that by changing the settings you only modify the design for this presentation. To reuse the same theme with those modified settings, you will have to create a new theme. If you are comfortable with CSS and HTML, you can create your own theme, we detailed the how-to here: Custom Themes. If you aren't proficient with coding, you can make a theme easily by using our Theme Builder.