Troubleshooting
We are working hard to make Presenter beta stable and reliable, but sometimes problems occur.
First of all, if you are not able to install Presenter on your machine, please be aware of the minimum requirements:
Presenter is currently available on macOS only
your OS version should be at the minimum Big Sur -version 11 (working fine on Ventura as well)
support for other devices (iPad, Windows…) and older macOS versions (eg: Catalina) is already on our feature request list, but nothing is decided yet
Restarting
Many issues can be resolved by closing an affected app and/or restarting the device.
Please try this as a first step for troubleshooting any issue.
Clean install of the app
Reinstalling iA Presenter may resolve issues with the app. Prior to uninstalling the app, please:
Backup any files/Custom Themes you have created as they will be deleted in the process
Use the AppCleaner* software to remove all files related to Presenter. This can make a big difference over simply deleting the app
Download Presenter again from the link you have been provided and move iA Presenter to your Application folder
If you joined the beta testers group weeks ago, a new version of Presenter might be out: Email Support to get the latest build
*The iA Team has been using AppCleaner internally for years, we are big fans!
Presentation tools
iA Presenter wasn't built with specific tools or remote controllers in mind. Here are common issues reported and how to solve it.
The remote control makes it scroll down the outline window instead of the next line.
This should be fixed by changing the settings in:
Settings → Presentation → Navigation: Swap arrow keys
In case this has no effect, it is always a good idea to check the documentation of the remote control itself, which might indicates different setups for different software.
How do I project only the slides (Zoom)?
In the Presentation mode, a different window will open for the slides, allowing third-party software to capture only that window and project it to your audience, while you read your notes.
Please see below what it would look like on Zoom: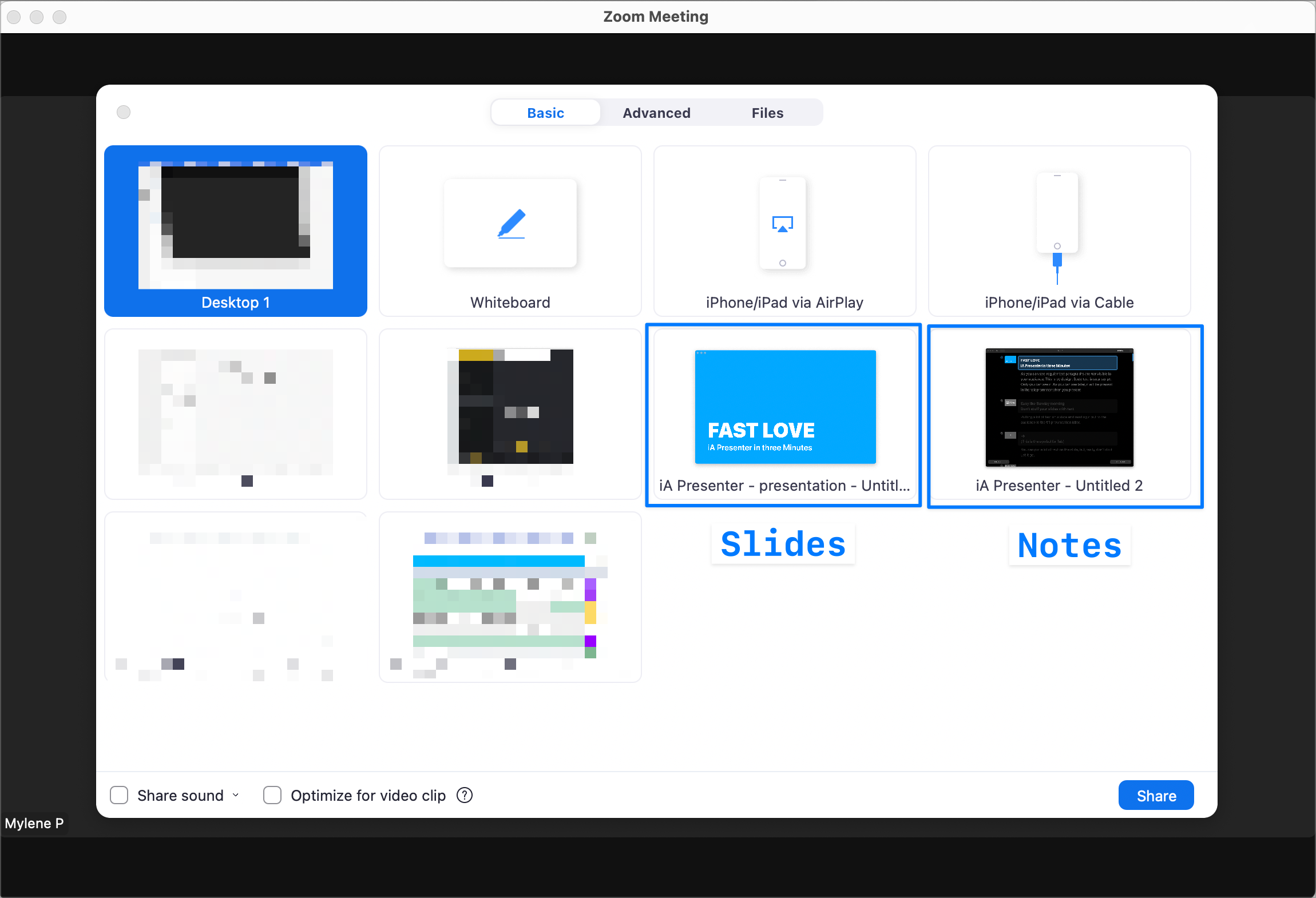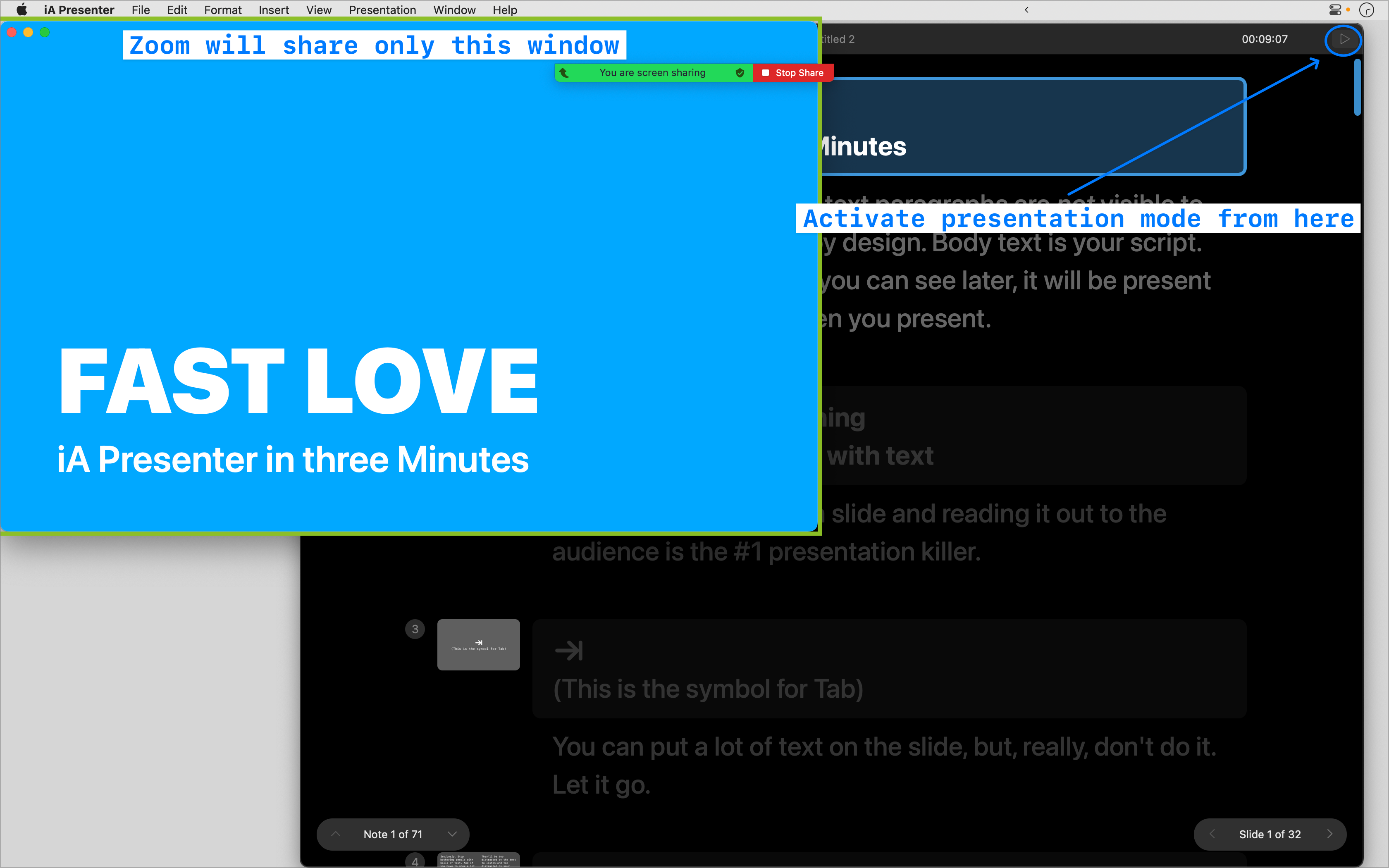 In the second screenshot, the slides are hiding the teleprompter but you can, of course, rearrange the order of the windows.
Send a great bug report
Not lucky in finding a solution here? Please send us a bug report.
The more details it contains, the faster it will be processed. 😉
Please try to include:
macOS + build in use
iA Presenter version + build number (you can find it under "About iA Presenter")
steps already taken to resolve the issue
error messaging or codes (if any)
crash report (if any*)
a sample file
a screen recording/loom or screenshots whenever possible
*if you have missed the chance to copy/paste or send the crash report when it popped up, you might be able to retrieve it from Finder → Applications → Utilities → Console → Crash Reports.