Monotype: Reduce and Reorganize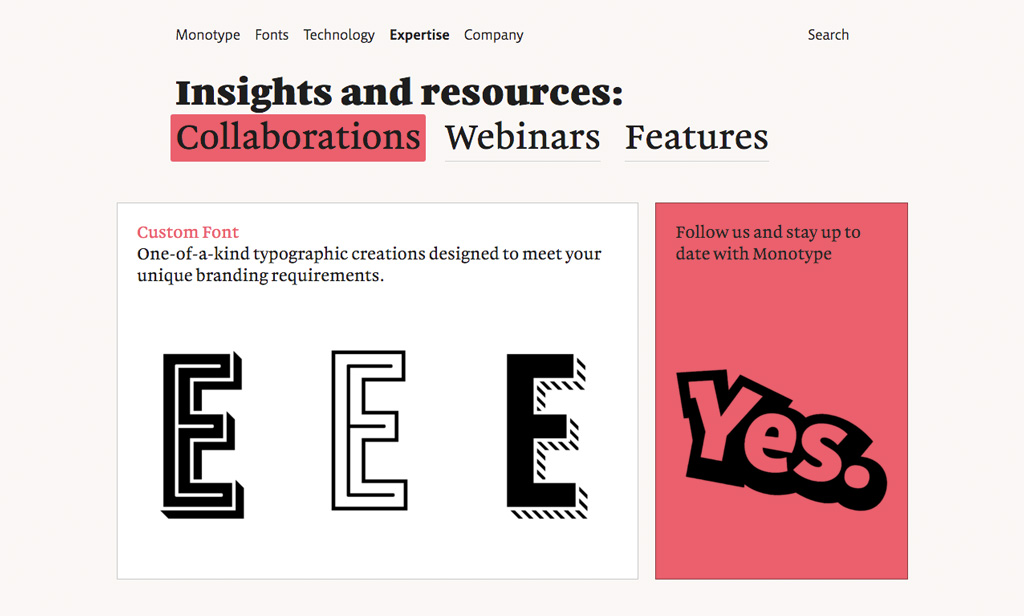 Monotype owns the world's largest font collection. iA was asked to rethink their online presence from scratch.
As a first step, iA audited Monotype's many domains. Their online presence had grown over the years, to almost 20,000 pages spread across more than 150 domains. iA cut the number of domains, then tore down and rebuilt the home page. The new streamlined presence energized the brand, focussed marketing expenses, freed content production resources for the main site and helped channel all things Monotype.
The site's design is based on a system of building blocks that iA ordered in an organically growing style guide.
The building blocks, big and small, can be reused across the site. This makes it easy to build and keep a consistent look and feel. Subtle animations explain what is happening when you move through the site.
Monotype.com is easy to use, economic to maintain—and beautiful to look at. And as it grows, will become more and more engaging.
Visit monotype.com.
Monotype: Corporate Site Redesign Video (Apr 2016)