Monotype: Neue Haas Unica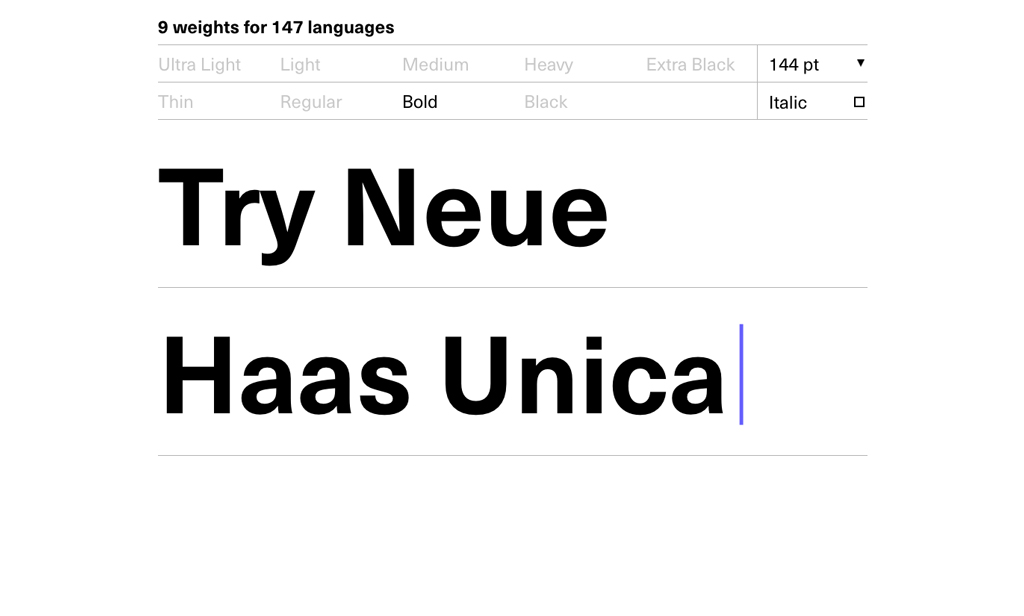 Neue Haas Unica is Monotype's revival of a typeface that has attained almost mythical status in the type community. Unica was an attempt to create the ultimate sans-serif – a hybrid of Helvetica, Univers and Akzidenz Grotesk.
iA designed and implemented Neue Haas Unica's microsite accompanying the font launch.