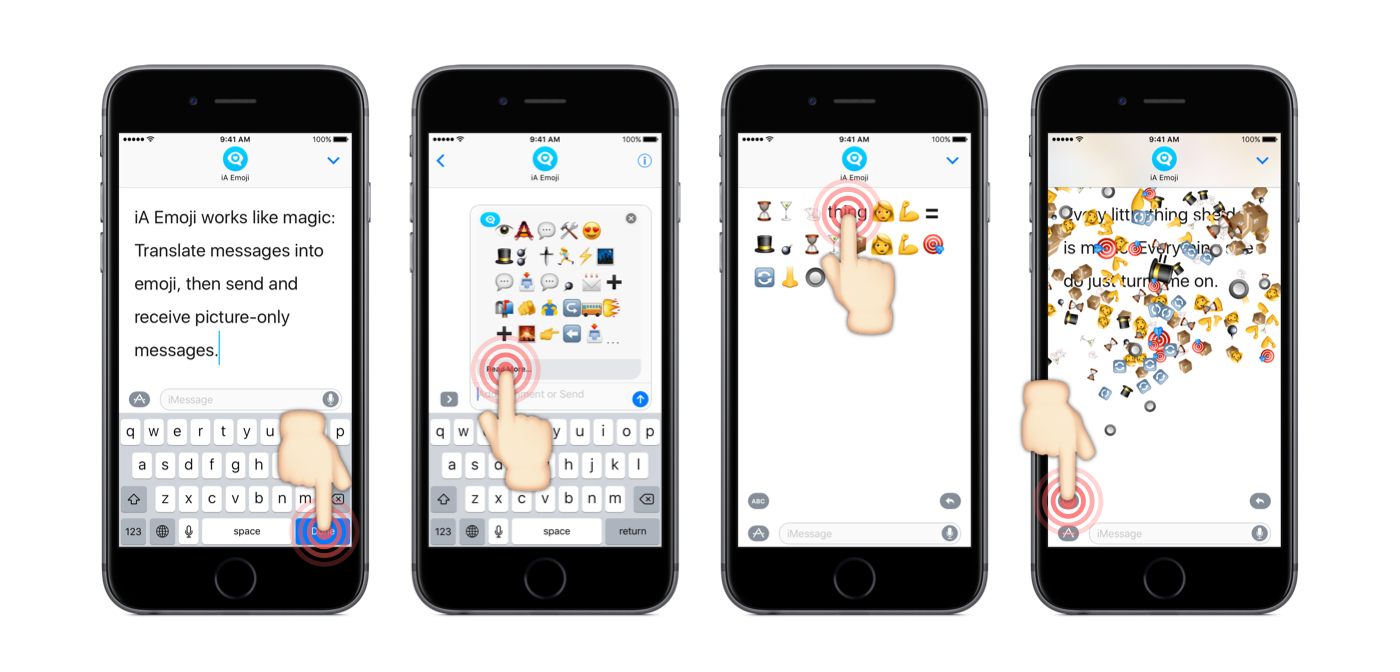 iA Emoji is a simple and fun text-to-emoji-translator that allows you to send decodable picture-only messages to your friends. It translates the 2,000 most common English words into pictures, and allows the recipient of those messages to translate it back, emoji per emoji, or all at once. Every message becomes its own micro-puzzle you can tap and pop to solve.
The interplay between text and pictures is fascinating. Visualizing words like "now", "have", or "get" was incredibly challenging. Thanks to our previous research on icons and our "Roger That" experiment, we knew that this endeavor would be a never ending work in progress. To make the overall experience smoother, we added letters and numbers in the emoji aesthetic: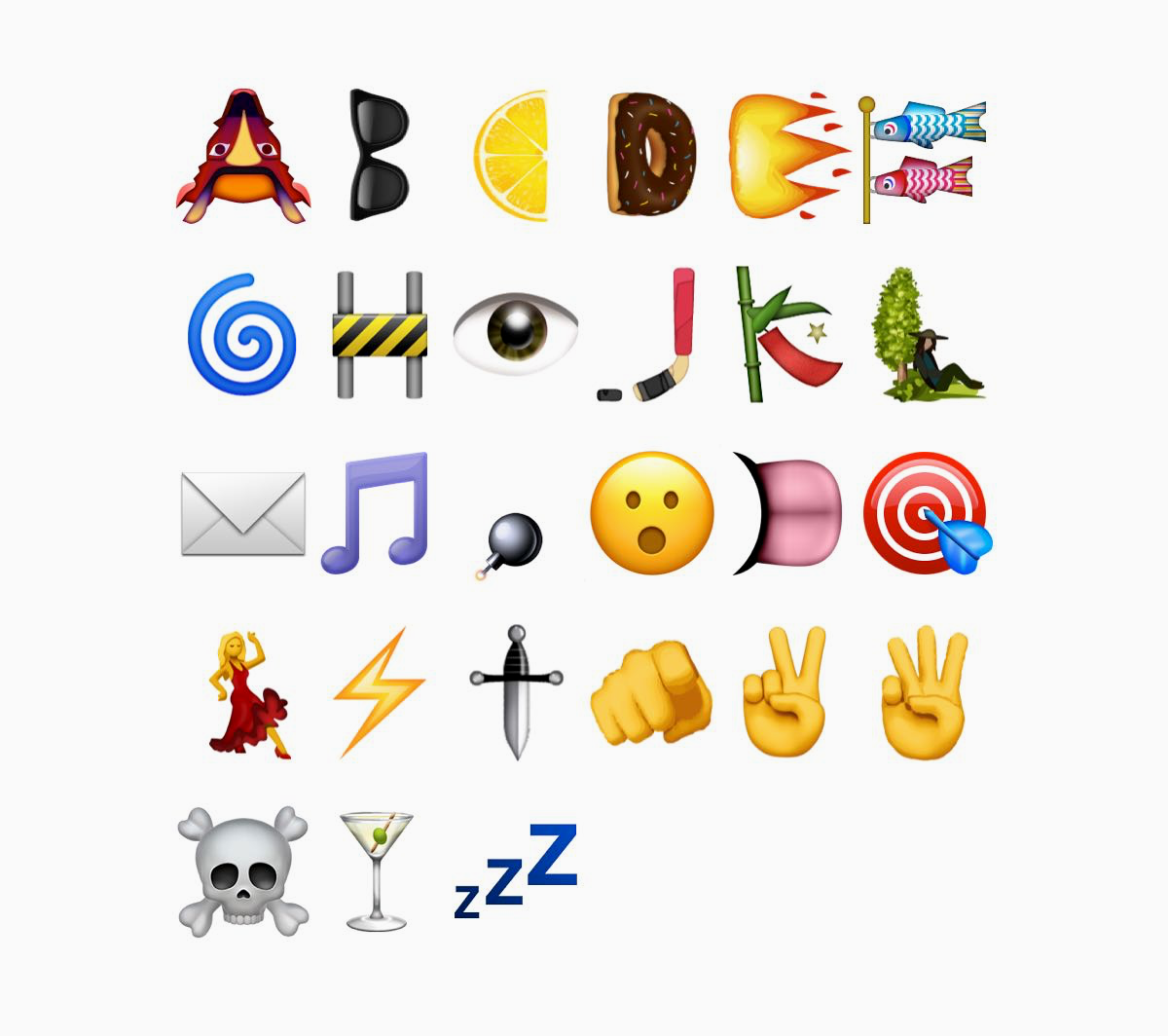 You can send iA Emoji messages to all your friends, even if they don't have the app. When they tap the included link, the solution can be discovered via iA.net. On second thought, have them install it. You can play back and forth that way, and its free for the first month. Enjoy!