Keyboard Bar Android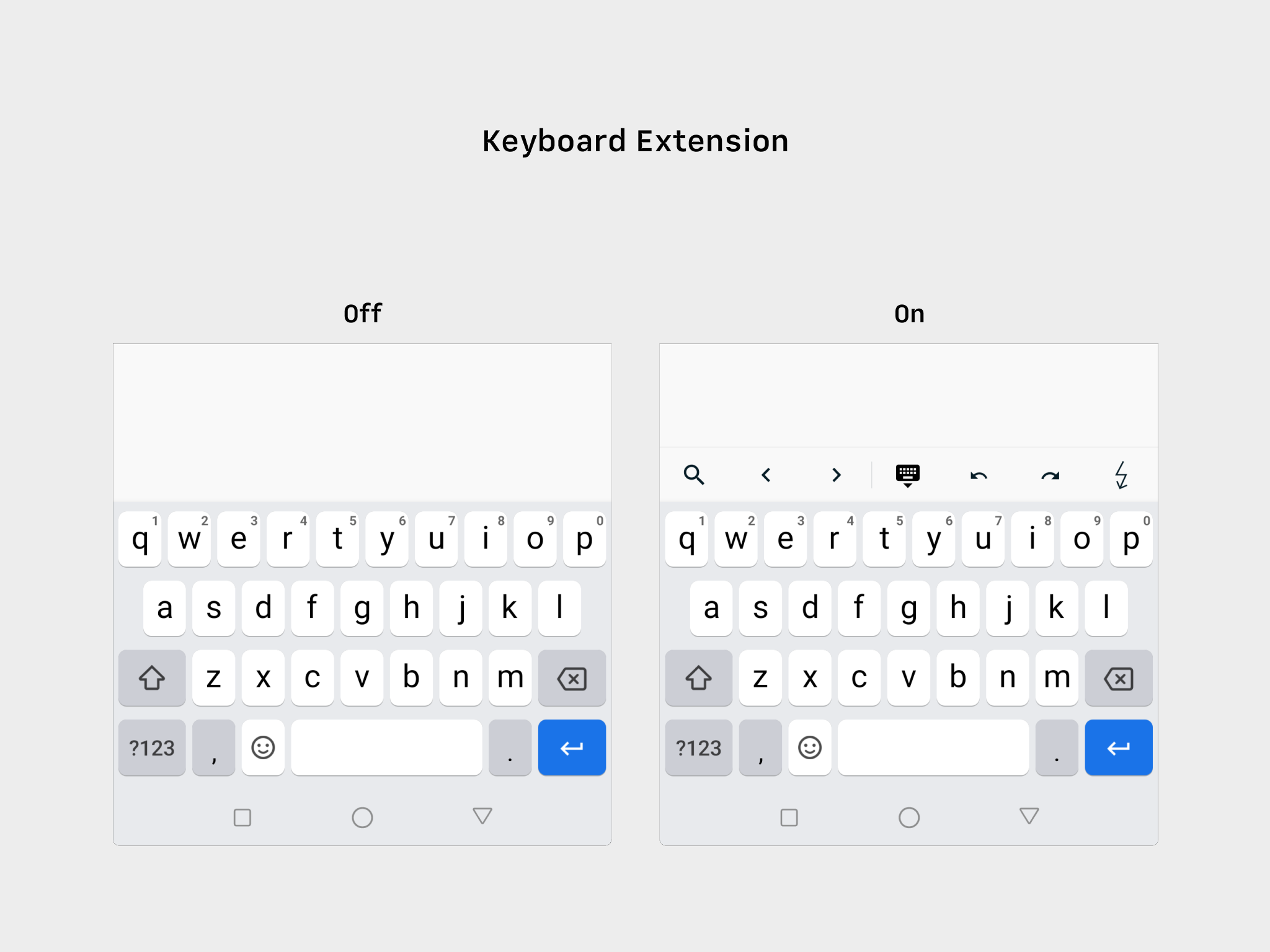 On Android devices with an on-screen keyboard, you can enable the keyboard bar in Settings → Editor → Keyboard Extension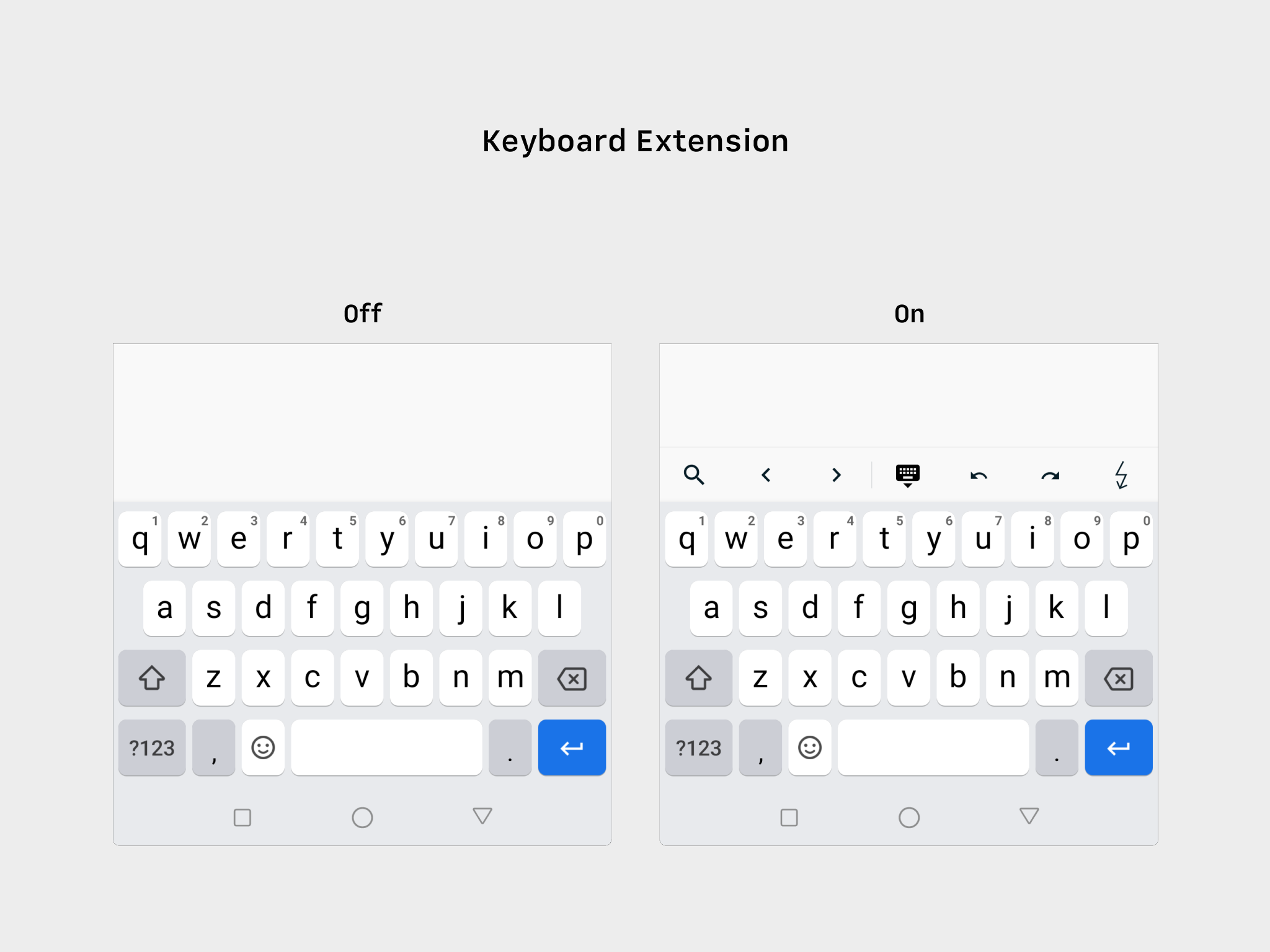 Functions
The additional row of keys in iA Writer's keyboard bar allows you to search for other documents, navigate and quickly add Markdown formatting.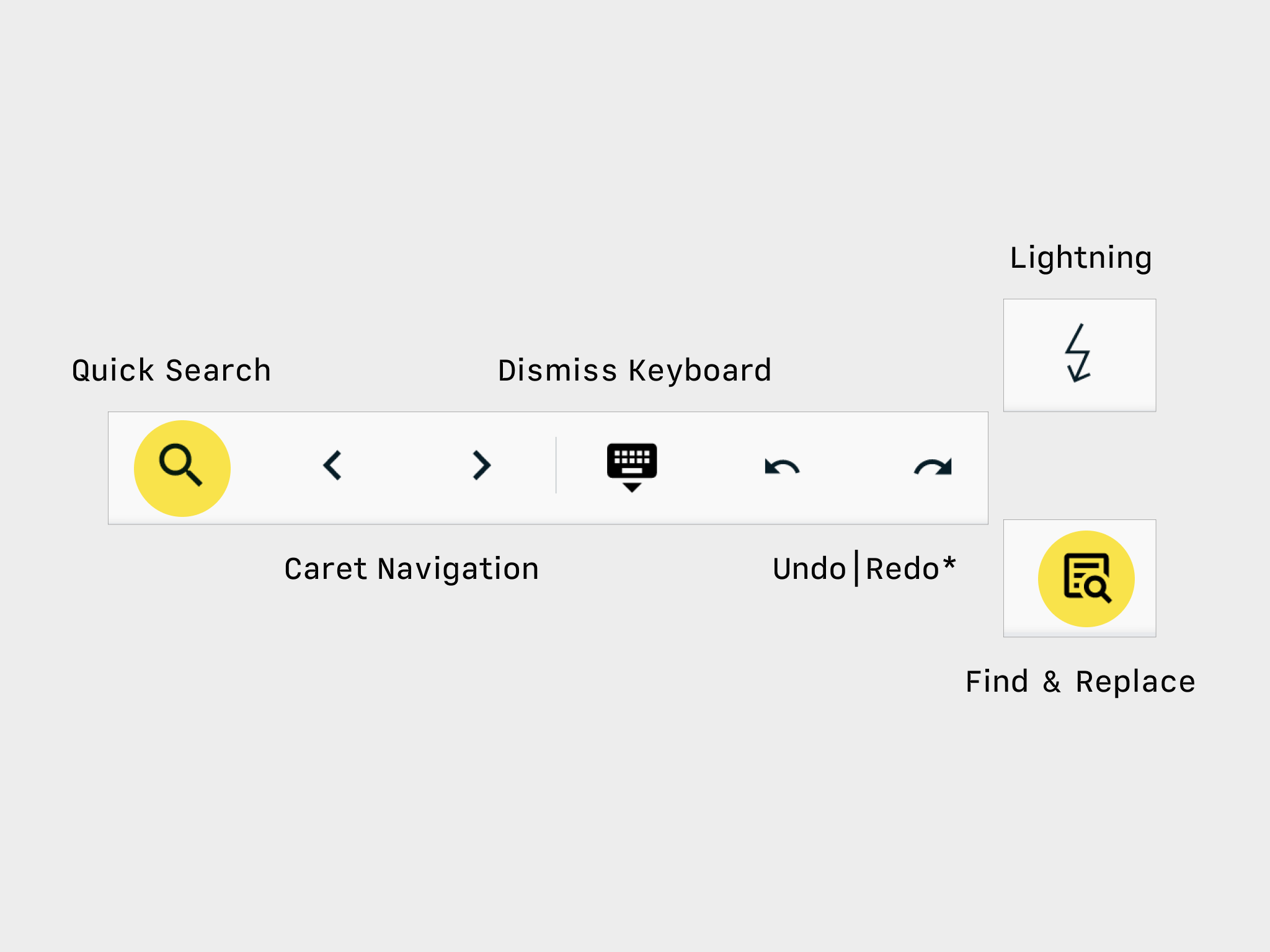 Key
Function
Quick Search
Search for other documents and Markdown formatting options
Caret Navigation
Use < and > to move the caret in your document
Dismiss Keyboard
Hides on-screen keyboard
Undo & Redo
Undo or Redo recent input*
Lightning
Quickly access Markdown formatting (Headers, Lists, etc.) or enable features like Style Check and Focus Mode
Find & Replace
(via Quick Search)
Find and/or replace specific terms inside the current document
* Changing to a different app or quitting Writer will reset your Undo/Redo history.