Keyboard Bar iPad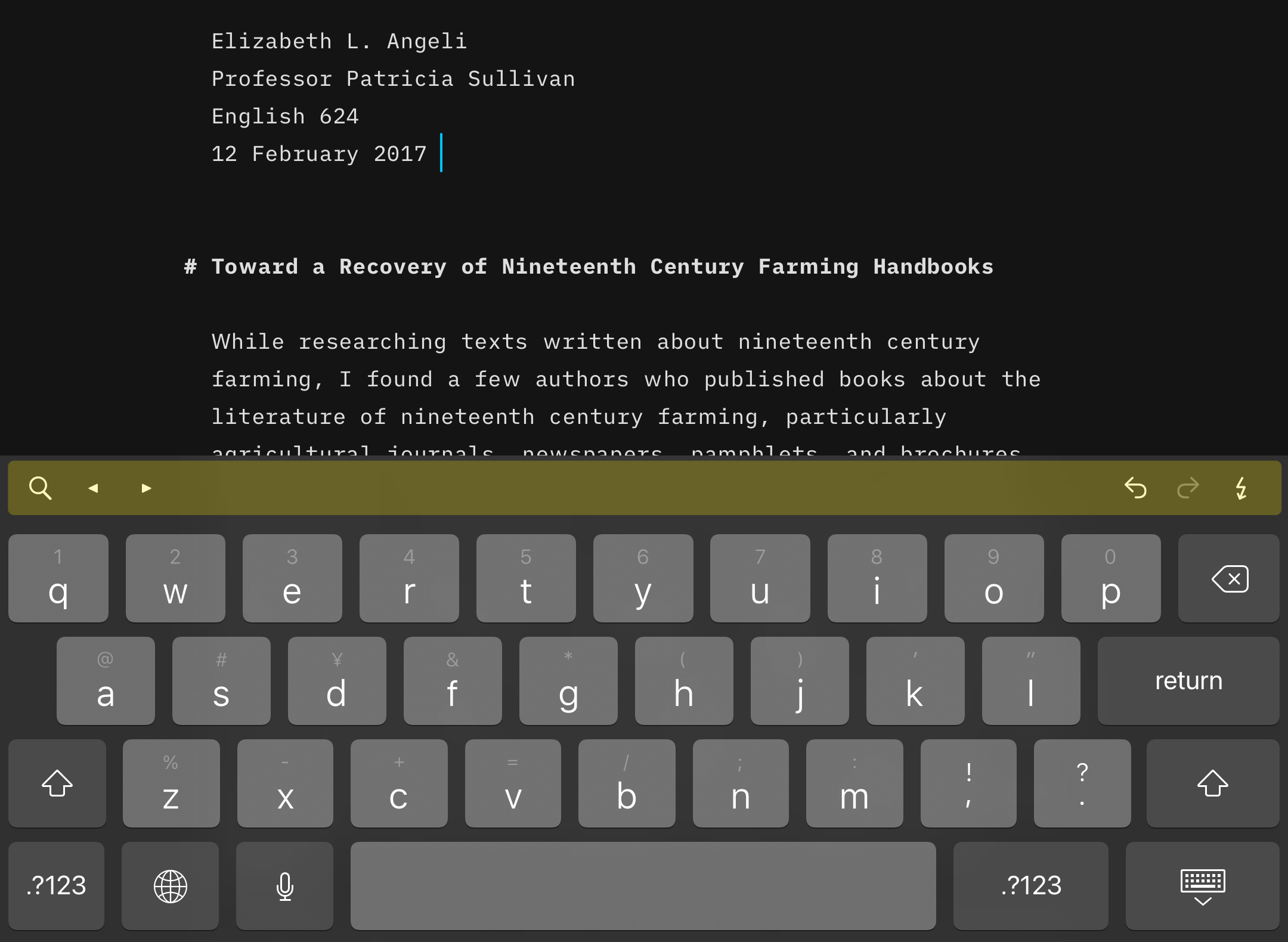 On iPad, the keyboard bar is always enabled to compliment the on-screen keyboard. If you are working with a connected keyboard you can enable the keyboard bar in Settings → Editor → Hardware Keyboard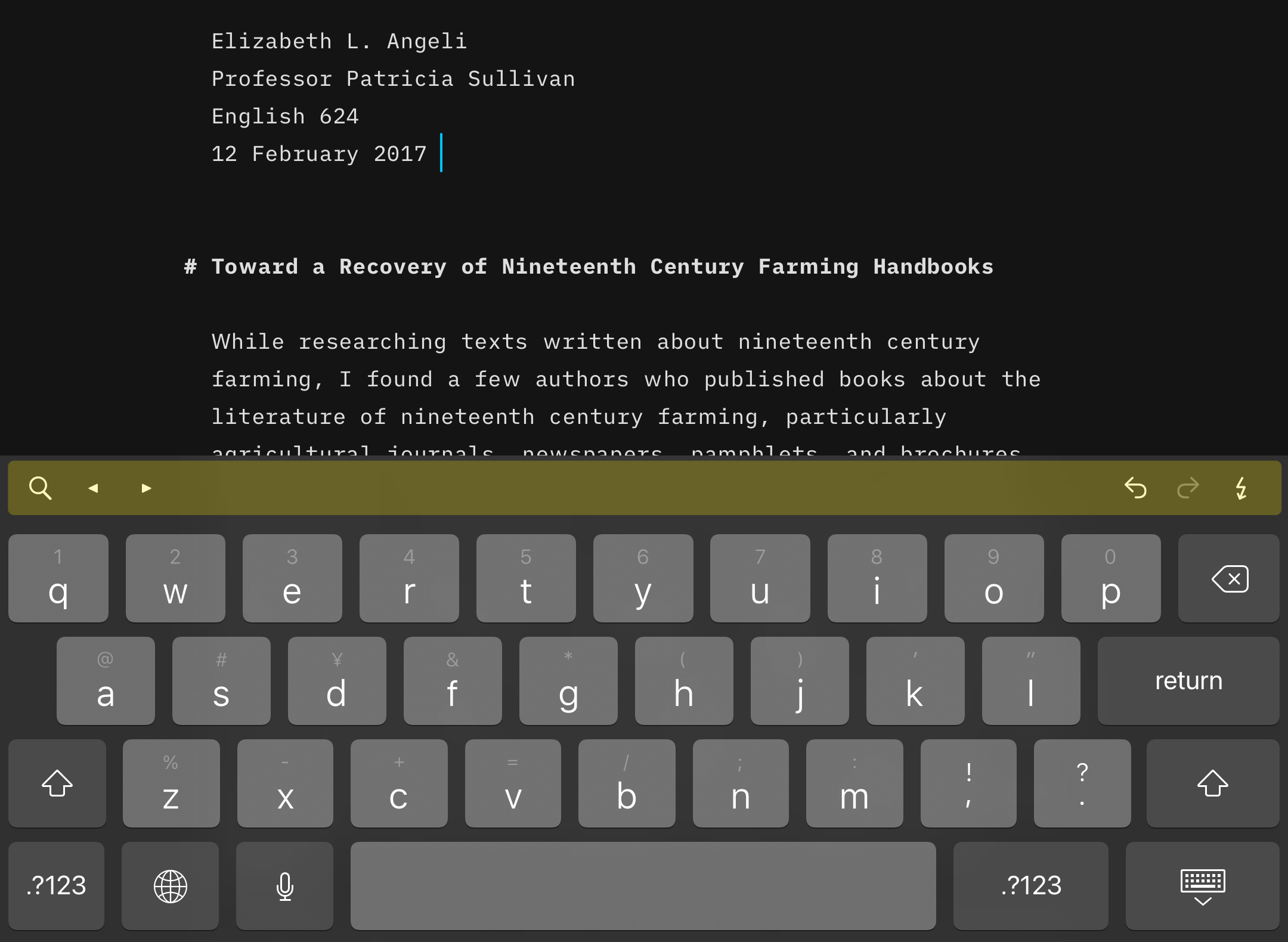 In standard configuration (iOS 16 shown) you'll see a row of keys above an on-screen keyboard.
With a connected keyboard and Keyboard Bar setting enabled: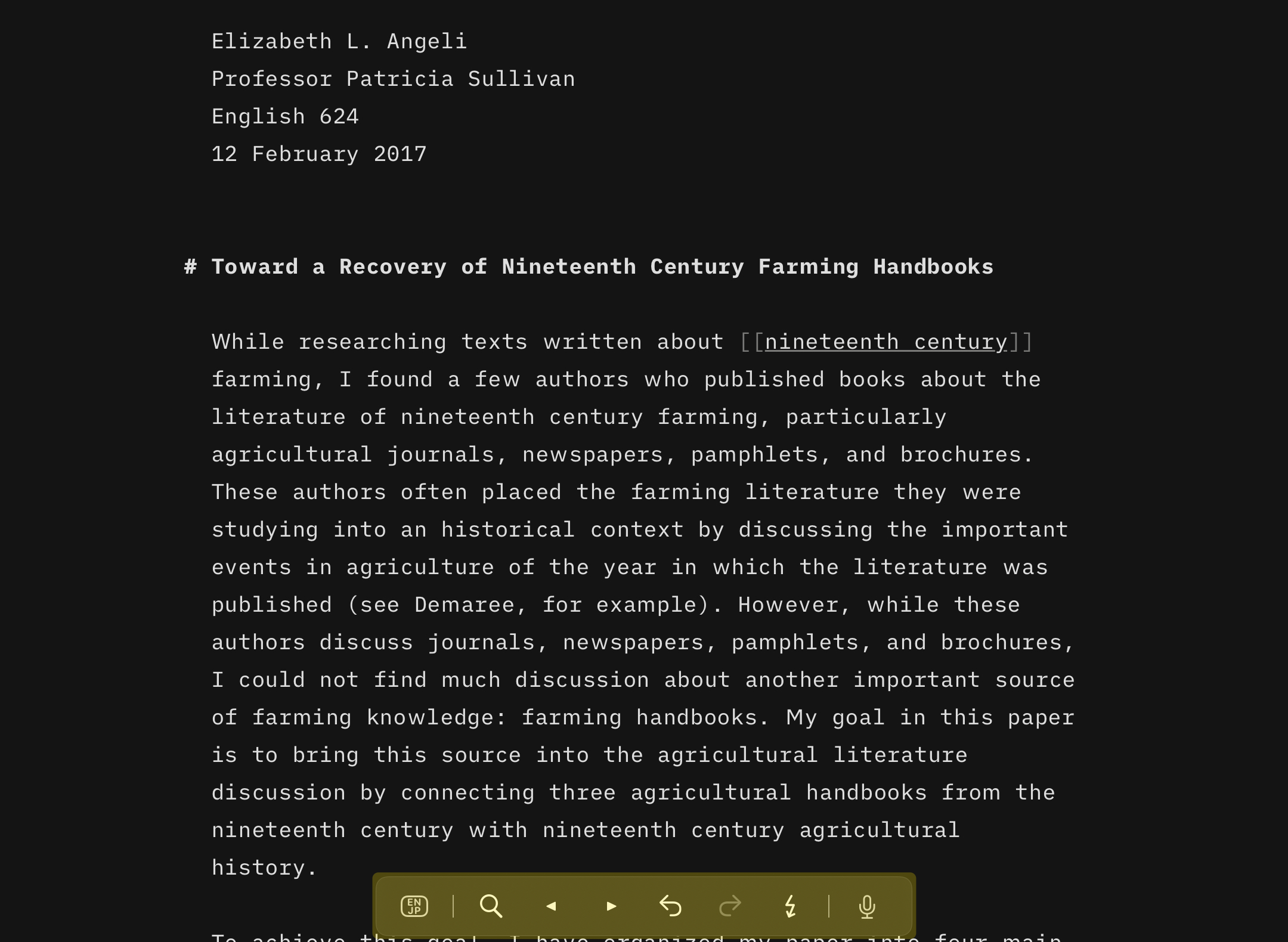 The keyboard bar lives at the bottom of the Editor as long as your hardware keyboard remains connected. Language switcher and iOS Dictation buttons are also shown in this keyboard bar.
💡 Take advantage of keyboard shortcuts when working with a connected keyboard. Press and hold on the ⌘ key to show a list of all shortcuts. For more please see this article: Shortcuts
Functions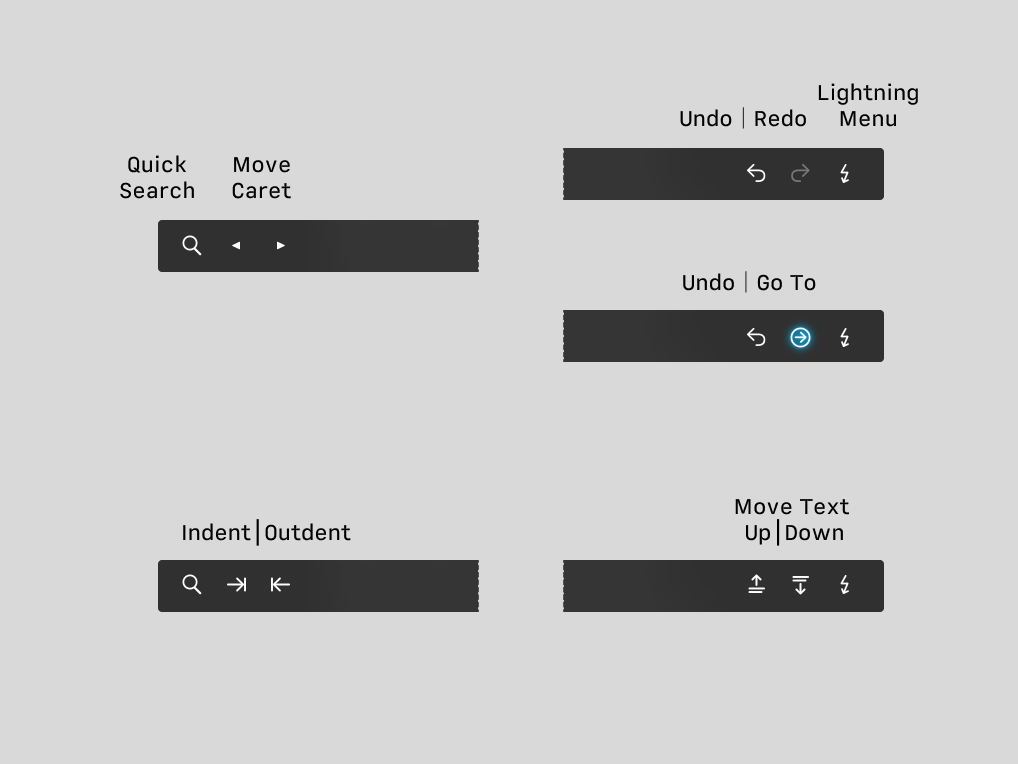 Standard:
| Key | Function |
| --- | --- |
| Quick Search | Search for other documents and Markdown formatting options. Press and hold to show Find and Replace function. |
| Move Caret | Use < and > to move the caret in your document |
| Dismiss Keyboard | Hides on-screen keyboard |
| Undo & Redo | Undo or Redo recent input. Redo key will be replaced with a 'Go To' button when the caret is within or adjacent to any link. |
| Lightning | Quickly access Markdown formatting (Headers, Lists, etc.) or enable features like Style Check and Focus Mode |
Double-tap Shift (⇧) key:
| Key | Function |
| --- | --- |
| Indent | Indent (or outdent) current line or list item |
| Move Text | Current line or selected block of text can be moved up or down |
Note: On devices running iOS 14 or lower, you will see the Command Keyboard button (⌘ ) in place of the Lightning menu. Users on iOS 15 and above can use the Command Keyboard side by side with the Lightning menu by enabling this in samp>Settings → Editor → Command Keyboard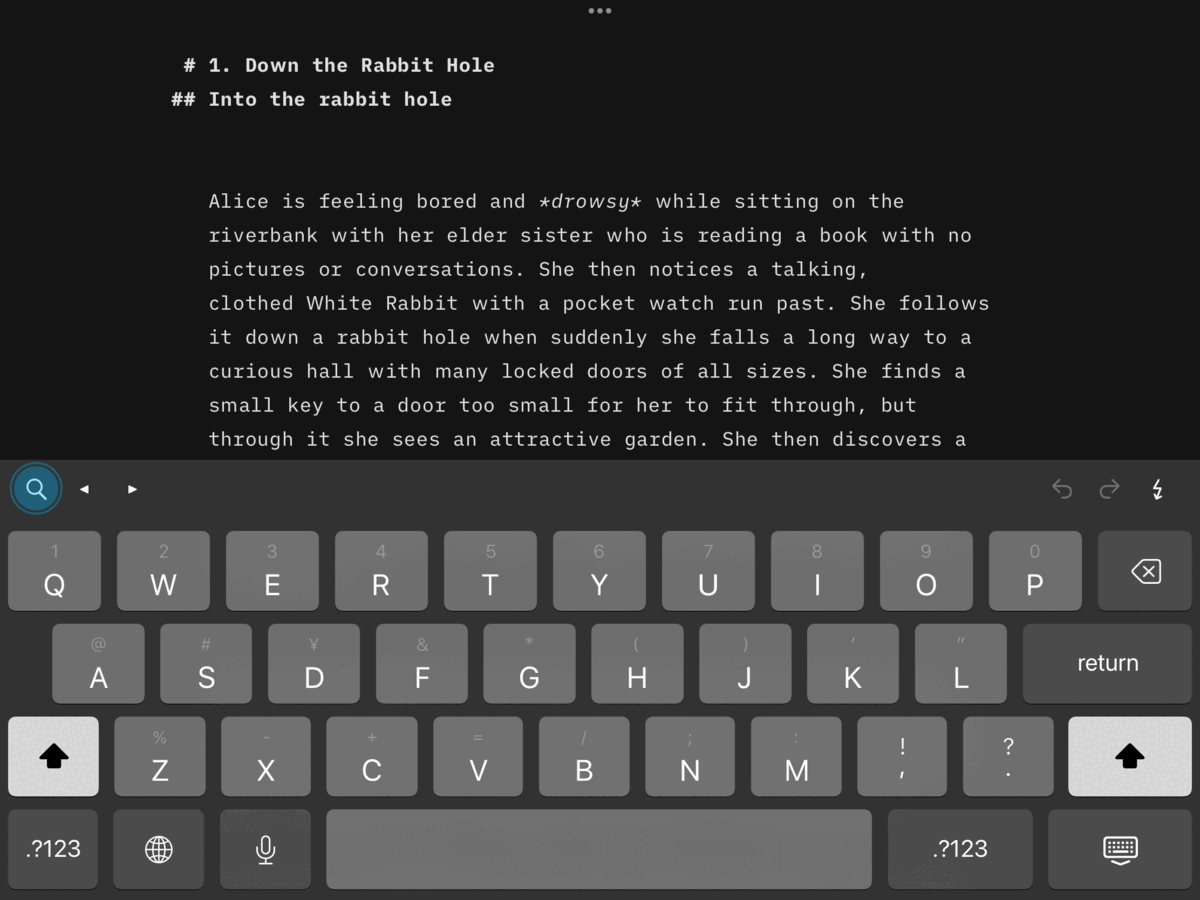 💡 Within a document, press and hold on the loup to access Find and Replace.