iA Writer for Mac use OS X's built-in spell checking, which can check in multiple languages. You can access this via Edit → Spelling and Grammar, or via Spelling and Grammar in the right-click (⌃+click) context menu.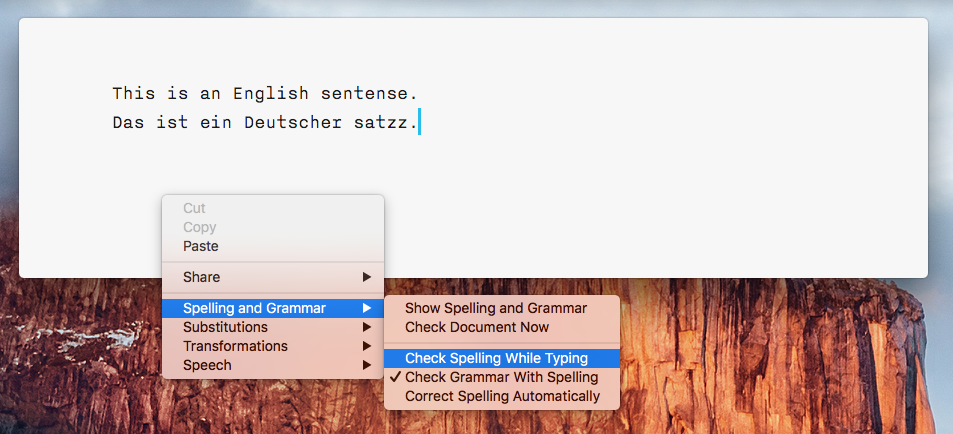 Show or hide spell checking's red underlines with "Check spelling while typing"

Spell checking works in multiple languages

"Show spelling and grammar" and "Check the document now" show the spell checker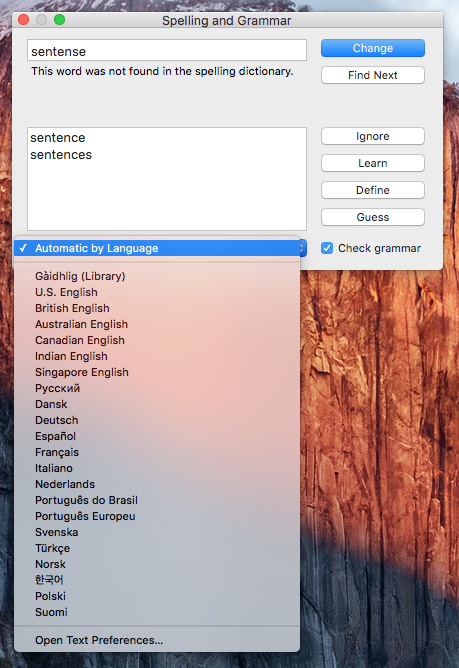 OS X supports many languages, and you can change the language if "Automatic" doesn't work as expected
You can also change spell checking settings in System Preferences → Keyboard → Text.