Beta Testing
Presenter
Enter your email to join iA Presenter beta wait list, receive product updates, announcements, and a look behind the scenes. You can skip the wait list if another beta tester invites you.
Templates
Preview, create PDFs, and print documents in your own style with templates in iA Writer. Templates are built with web pages. You can use HTML, CSS, and JavaScript to lay out your documents. If you know how to make a web site, you can easily make an iA Writer template.
Helvetica
Simple, Clean |
Download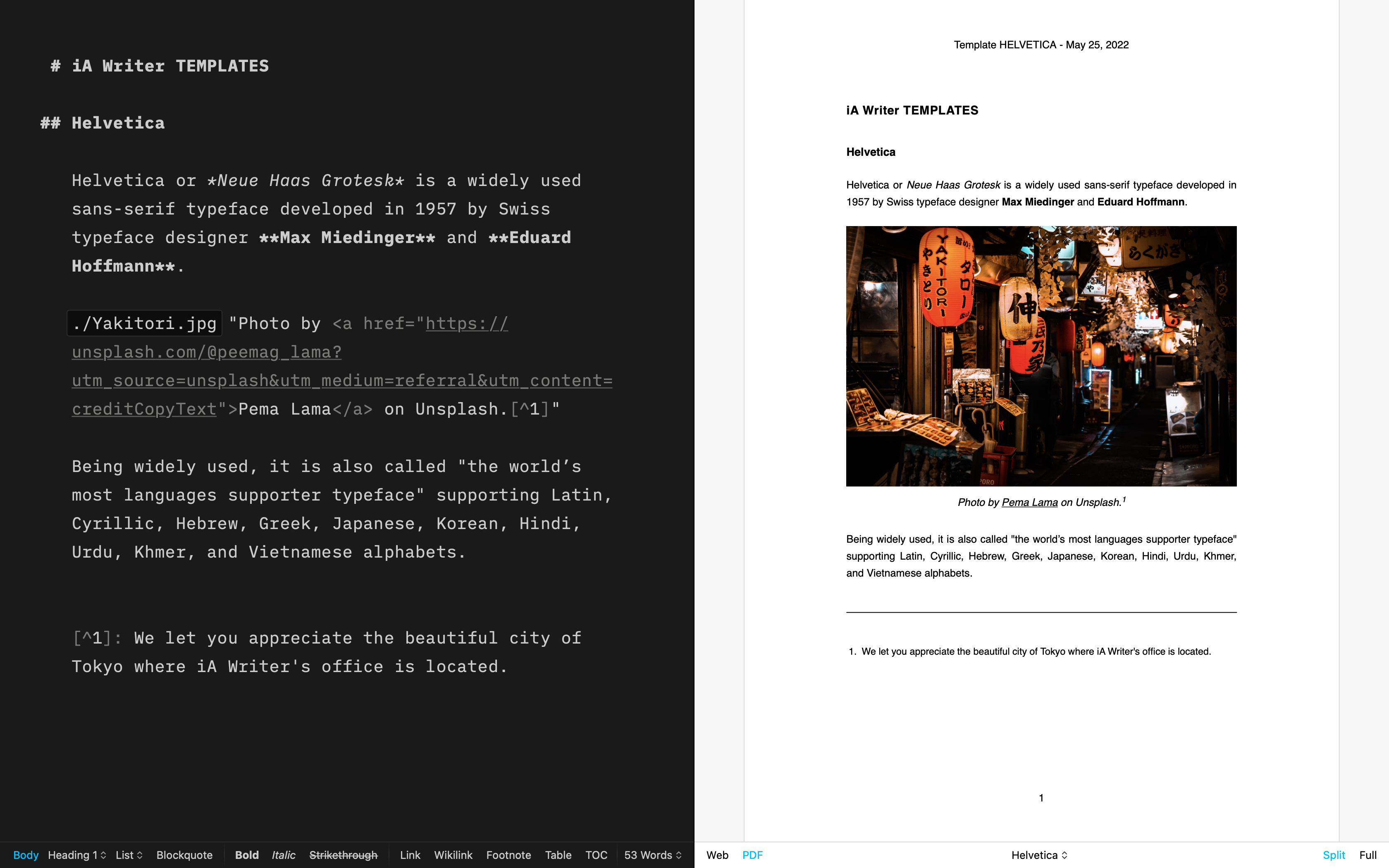 Palatino
A classic for prose |
Download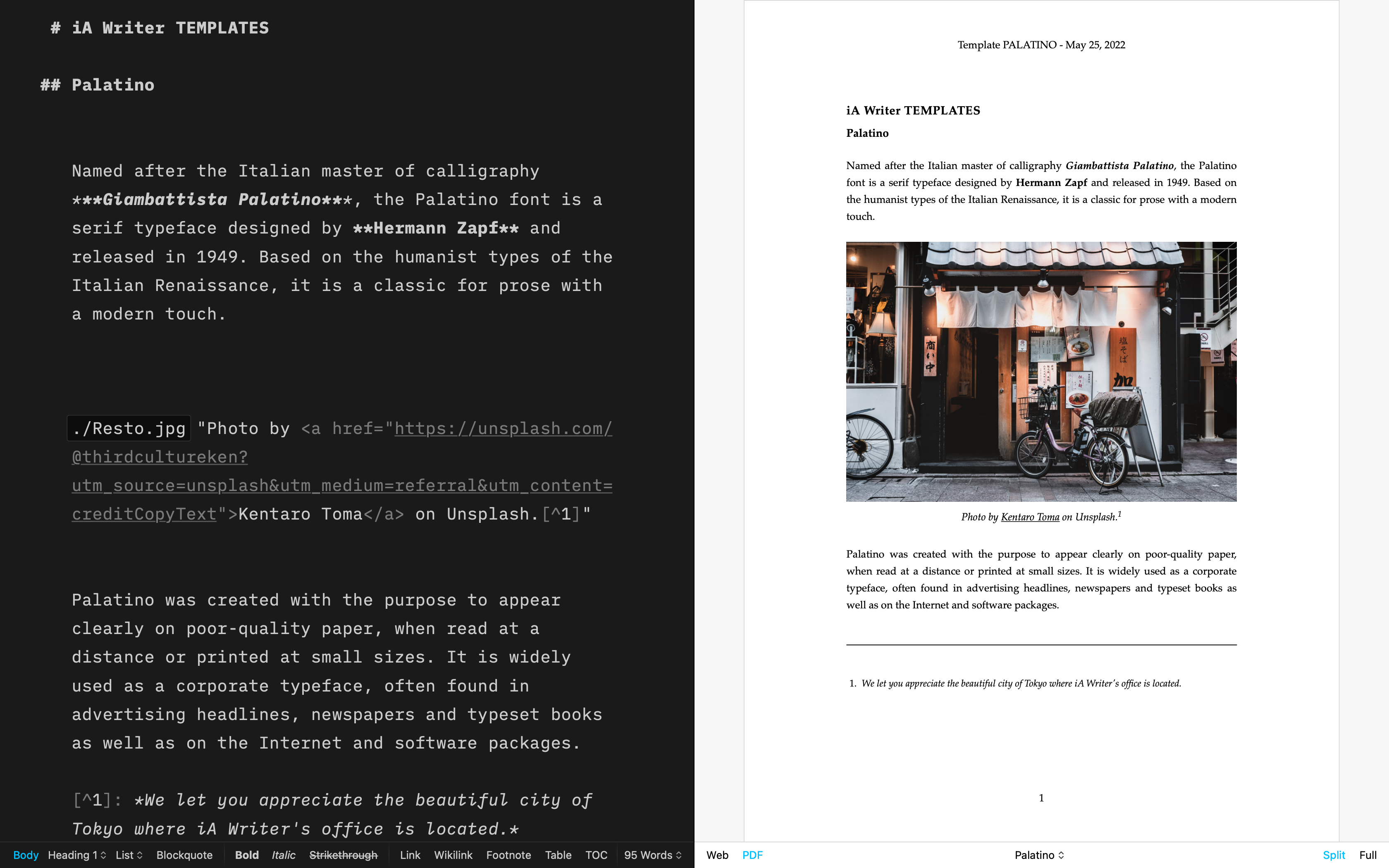 Academic MLA (iOS & Mac)
For academic writing |
Download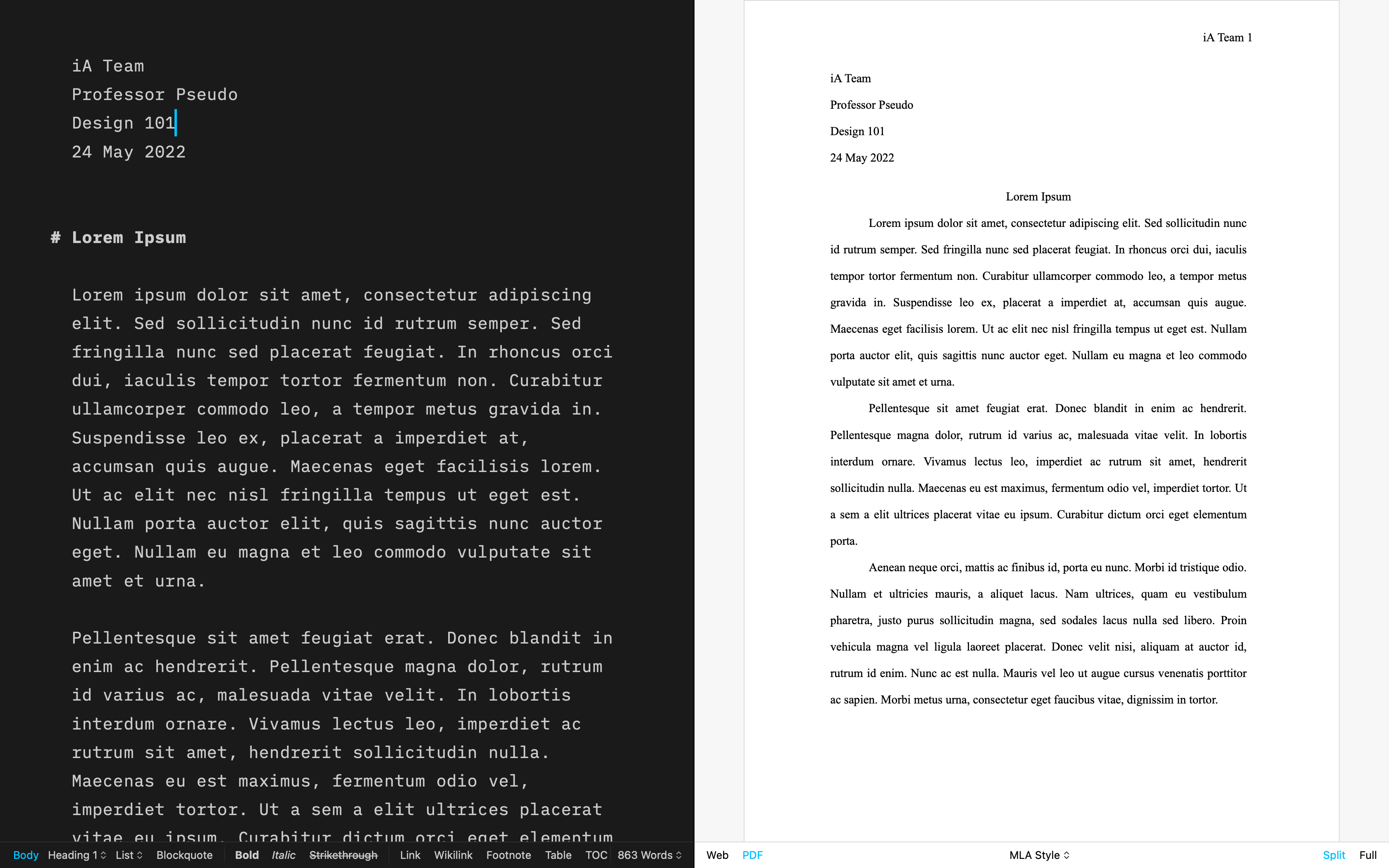 Create your own
CSS and HTML DIY |
Learn more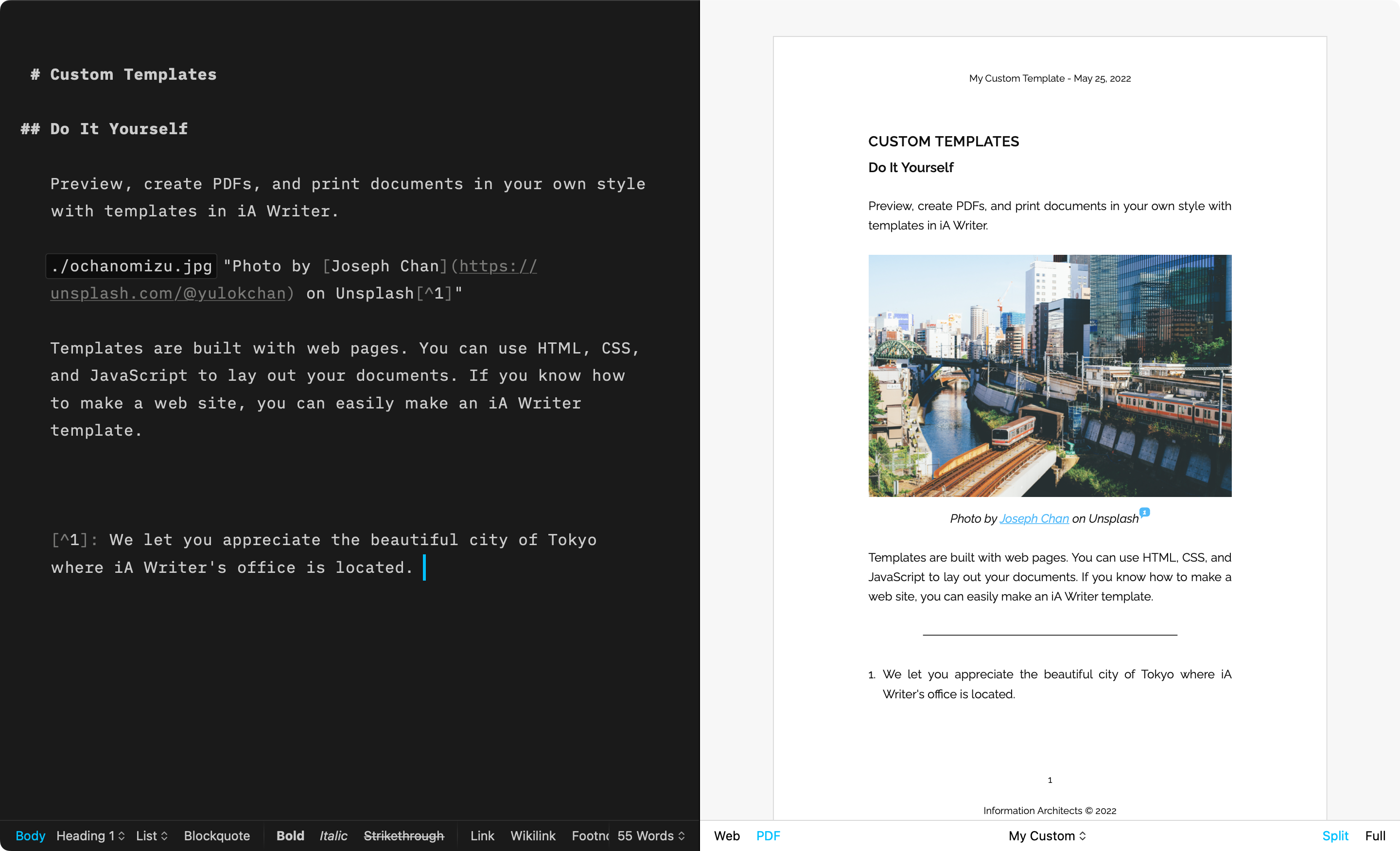 Installing Templates
macOS: Download, then double-click a template in Finder, drag to iA Writer icon in Dock, then add in Preferences → Templates. Mac Template bundles are copied when installed. Any changes made to the original bundle will not be visible in iA Writer. You may modify the installed bundles. To find an installed bundle, right-click one in Preferences and select "Show in Finder". iOS supports adding template bundles, as well as ZIP archives, with one template per archive.
iOS: Send via AirDrop, "Copy to iA Writer" from Safari, Mail, iCloud Drive, or another sync service.

Windows (v1.2+): Download, In-app: File → Install Template → Select 'TemplateName.iatemplate.zip' file.
Android: Not supported yet.
Fonts
Use them everywhere you write. iA Writer fonts are bundled with iA Writer for Mac and iOS. The three Our type families come as variable fonts. For in depth explanation of iA Writer Mono, Duo, and Quattro please read our blog entry on Duospace and on iA Writer Mono, Duo, and Quattro.
iA Writer Mono
Classic Mono |
Via Github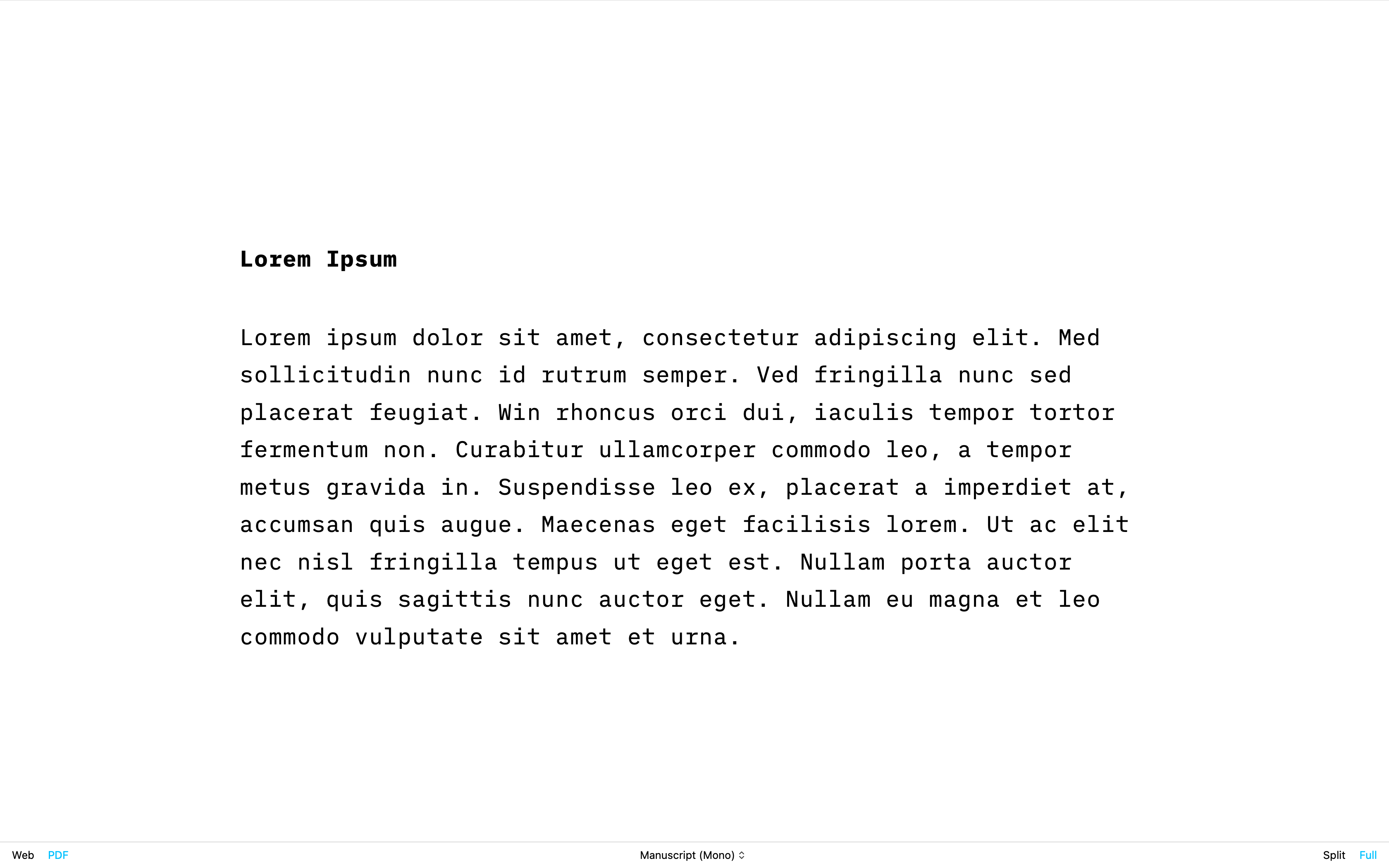 iA Writer Duo
Wider M and W |
Via Github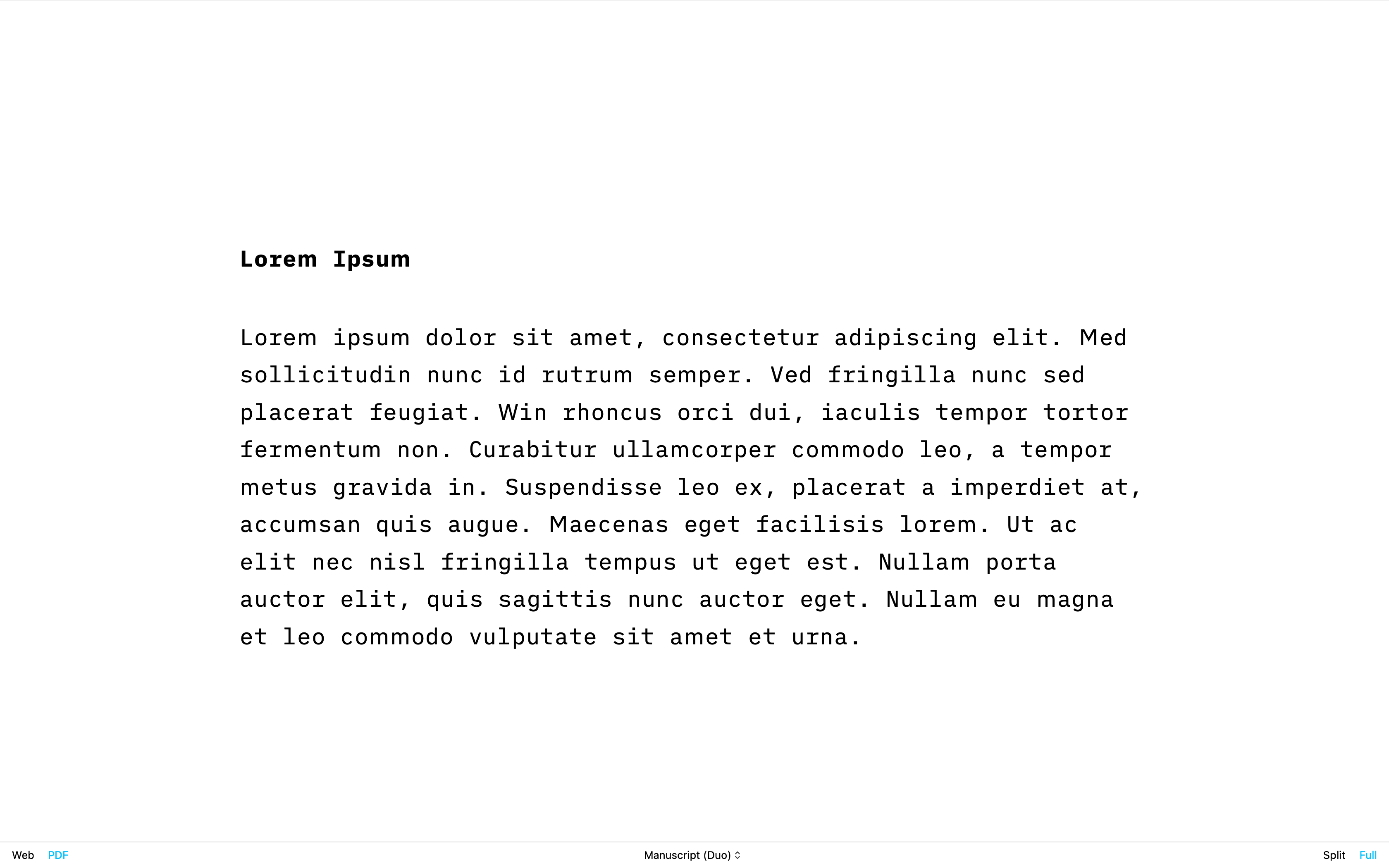 iA Writer Quattro
Four widths |
Via GitHub
iA Writer Font Family
The full bundle |
Via GitHub