Skip to content
The Writing App
iA Writer removes distractions, giving you a calm, focused writing space. You can get our writing app on iPhone, iPad, Android, Mac and Windows. Learn more
Job Opening: Interaction Designer in Tokyo
We are looking for a UX Designer to design software and platforms that meet people's needs. You will combine interfaces and workflows to enhance user experience. Interested?
Philosophy
Apparently, the solution for all bad technology is "Ethics". Design ethics! Tech ethics! Business ethics! Ethics for AI! Do we really lack ethics? Or is it something else?
Design
Are you looking for expert advice on how to position, design, market or grow your digital business? Talk to us.
Try iA Writer
"iA Writer creates a clean, simple and distraction-free writing environment for when you really need to focus on your words. It's delightful to use." – New York Times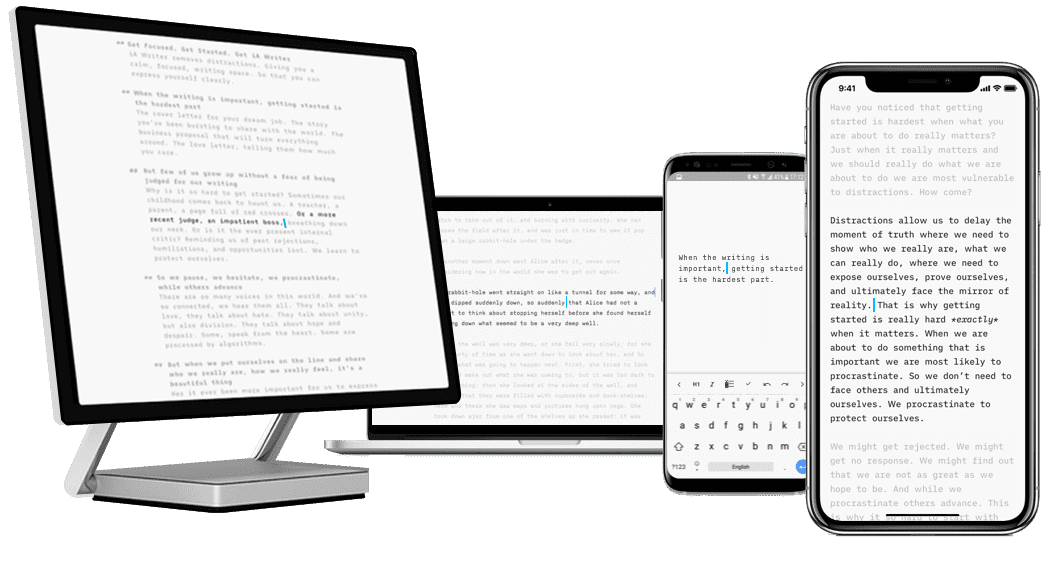 iA Newsletter
Subscribe to get brief summaries of our articles and interviews. Expect no more than one mail per month.