Skip to content
Minimal Design. Maximum Focus.
iA designs information systems for international media corporations.
Our fine design studios in Tokyo, Berlin, and Zurich serve great clients around the globe. iA was founded 2005 in Tokyo. We have worked with international media companies like Condé Nast, Red Bull, The Guardian, Die Zeit, and Wikipedia, supporting management with design strategy and design teams with hands-on design work. Get in touch
iA created the quintessential writing app that lets you focus on the text.
iA Writer removes distractions, giving you a calm, focused writing space. You can get it on iPhone, iPad, Android, Mac and Windows. Learn more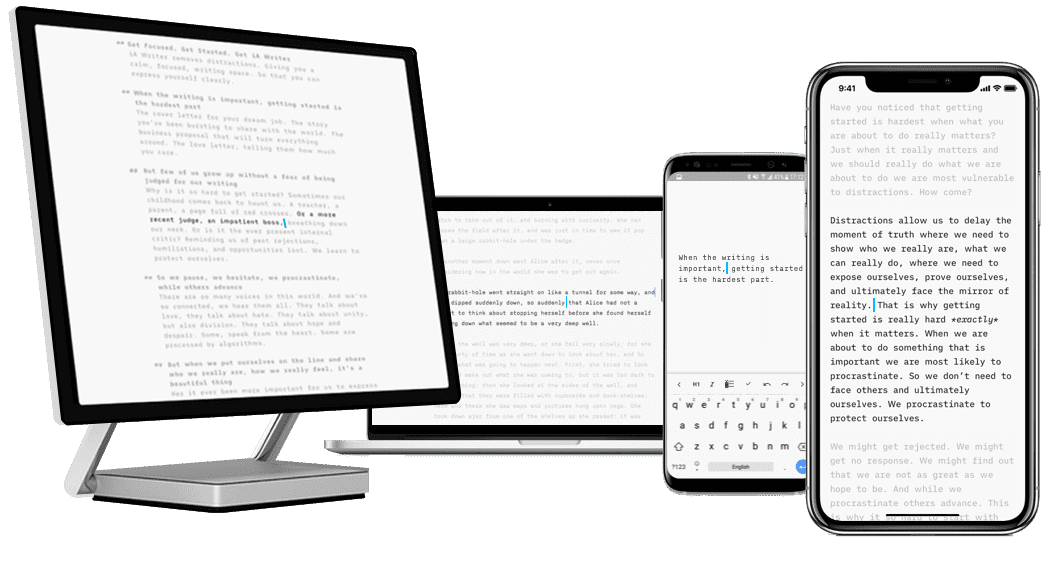 iA Newsletter
Subscribe to get brief summaries of our articles and interviews. Expect no more than one mail per month.