Skip to content
The Focused Writing App
iA Writer removes distractions, giving you a calm, focused writing space.
Video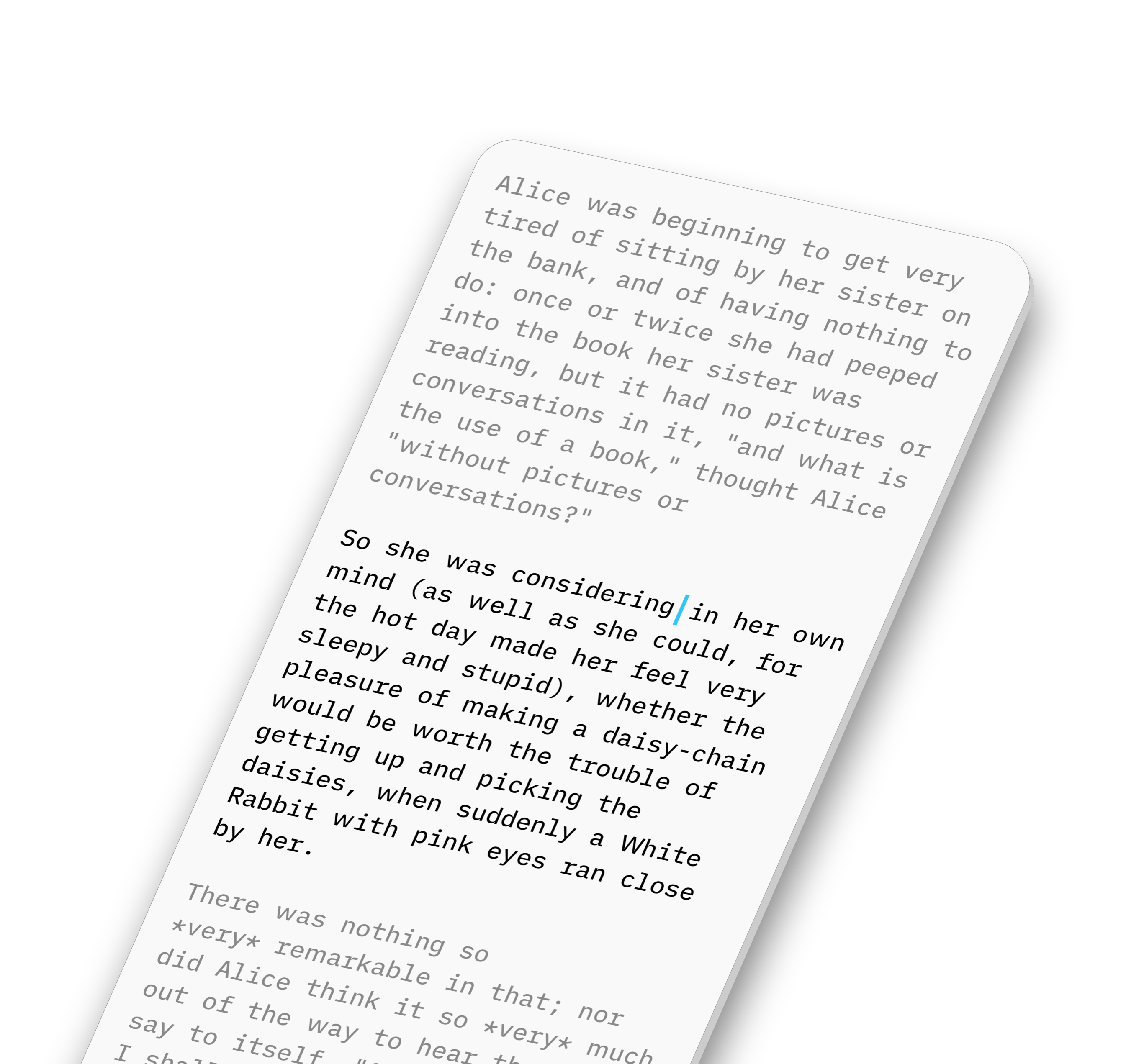 How It Works

File Export

Export to WordPress or Medium, HTML, Microsoft Word (.docx), or PDF.


Form Follows Content

Write in MultiMarkdown, preview in HTML.


Live Sync

Seamless Dropbox and iCloud Sync (Mac and iOS products), and Google Drive on Android.


Document Library

Search, sort, and quickly swap between documents without leaving the window.


Syntax Highlight

Spot superfluous adjectives, weak verbs, repetitive nouns, false conjunctions.


Custom Templates

You can now create custom templates for preview, printing and PDF export.


Focus Mode

Focus Mode dims everything but the current sentence, helping you stay in the flow.


Night Mode

iA Writer includes an inverted "light on dark" mode, perfect for writing at night.


Content Blocks

With iA Writer 4 it is now possible to embed pictures, tables and text.

We are here for you
As a customer you'll find our support section offers answers to the most frequent requests. As well as video tutorials and guides for those who love the details. And you can always get in touch with us directly. We're here to help.