Skip to content
iA Writer Support
Common Questions
The support section of iA Writer covers general questions and dives into specifics about the latest versions of our iOS, Mac and Android apps. Prior to sending us a support request, please check if your question has been answered already in the relevant support category. This helps us answer all queries that much faster. Here is a list of shortcuts to the most burning topics:
We are aware of an iCloud bug in iOS 13.2 and macOS Catalina, which affects syncing and file operations.
Because the issue is at system-level, the current solution is to restart the affected devices. We've reported the issue to Apple and hope they fix it soon.
Cannot find what you were looking for?
We take a break on the weekends, but during weekdays we aim to reply within 1-2 business days. If you are experiencing a problem that our support section doesn't solve, please note that the more detailed your description the quicker and better we can answer. Please send issue inquiries to writer+support@ia.net. If you want to push for a new feature, please email us at writer+featurerequest@ia.net; leaving a one star comment on the App Store asking for a feature has never helped anyone. If you want to support us, please leave a comment on the App Store.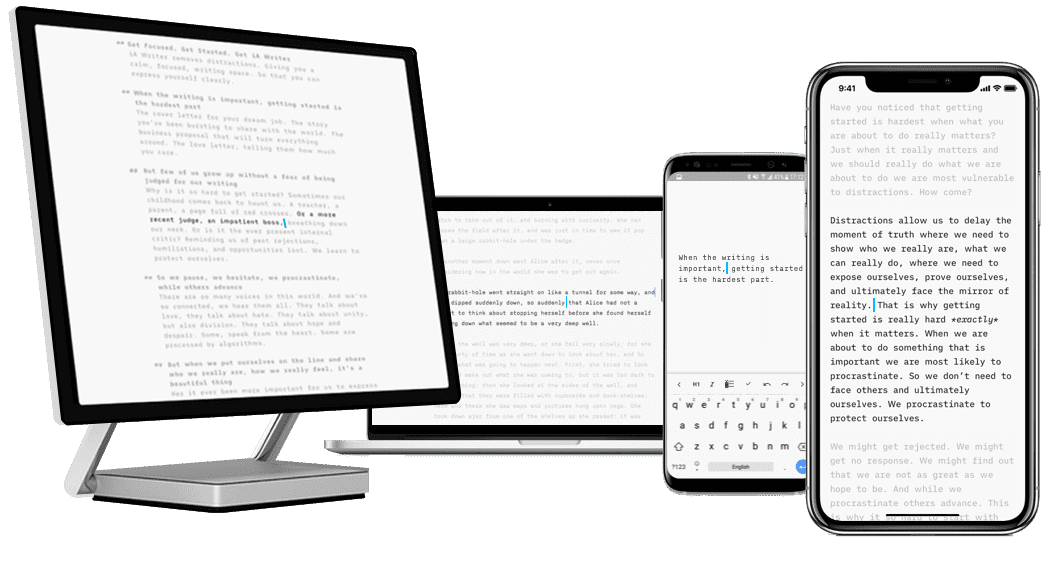 iA Writer Newsletter
Subscribe to get updates, outlooks and tips on upcoming iA Writer releases. Expect no more than one mail per month.