Outline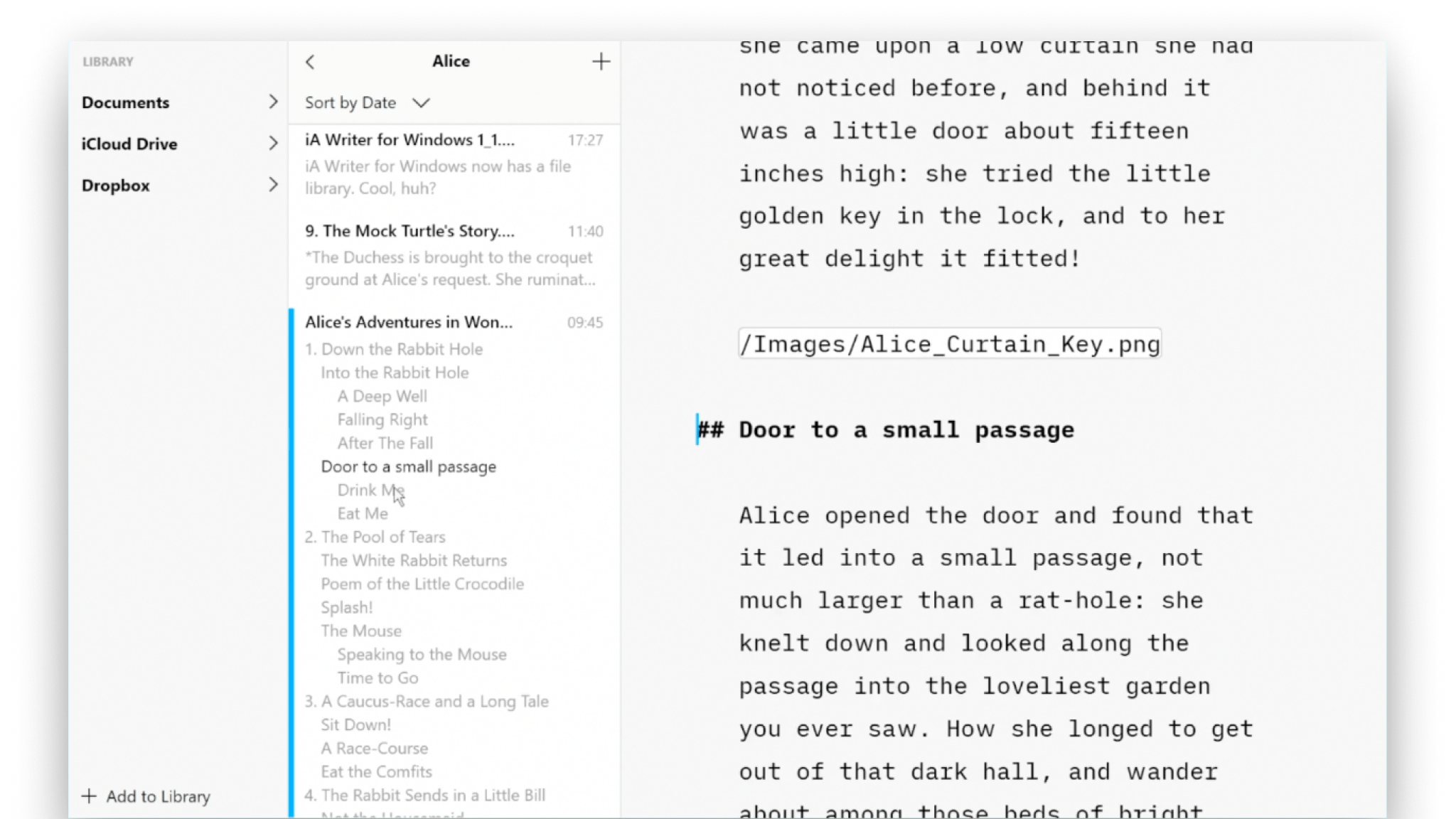 Exclusively on iA Writer for Windows: Dynamic Outline and Folding
The Library of iA Writer comes with two powerful features for working with long or complex documents.
The Dynamic Outline
From the library, you can navigate from header to header:
the active library element turns into an outline
it indents titles hierarchically
you can click on the title to go directly to that spot in the document
The Folding feature
You can compress and expand chapters with a single click!
The only complaint we have gotten is that it is not out on all other platforms. The answer to this is "patience, please…"
To learn more about the features available on our different platforms, please check our Features page.