iA Writer 5.0.5 for iOS introduces a fail-safe backup system for any documents opened from other applications. This means if you've opened a file from Dropbox, Google Drive or any other storage provider, everything you write in iA Writer is preserved—no matter what.
Third party file integration can be tricky. But your texts now save frequently to an integrated iA Writer backup. No matter whether you use Google Drive, Dropbox or any other third party cloud service—you can spend as long as you like in the editor, without worry. You will be safe, as anything you write will always be retrievable. Here is how it works: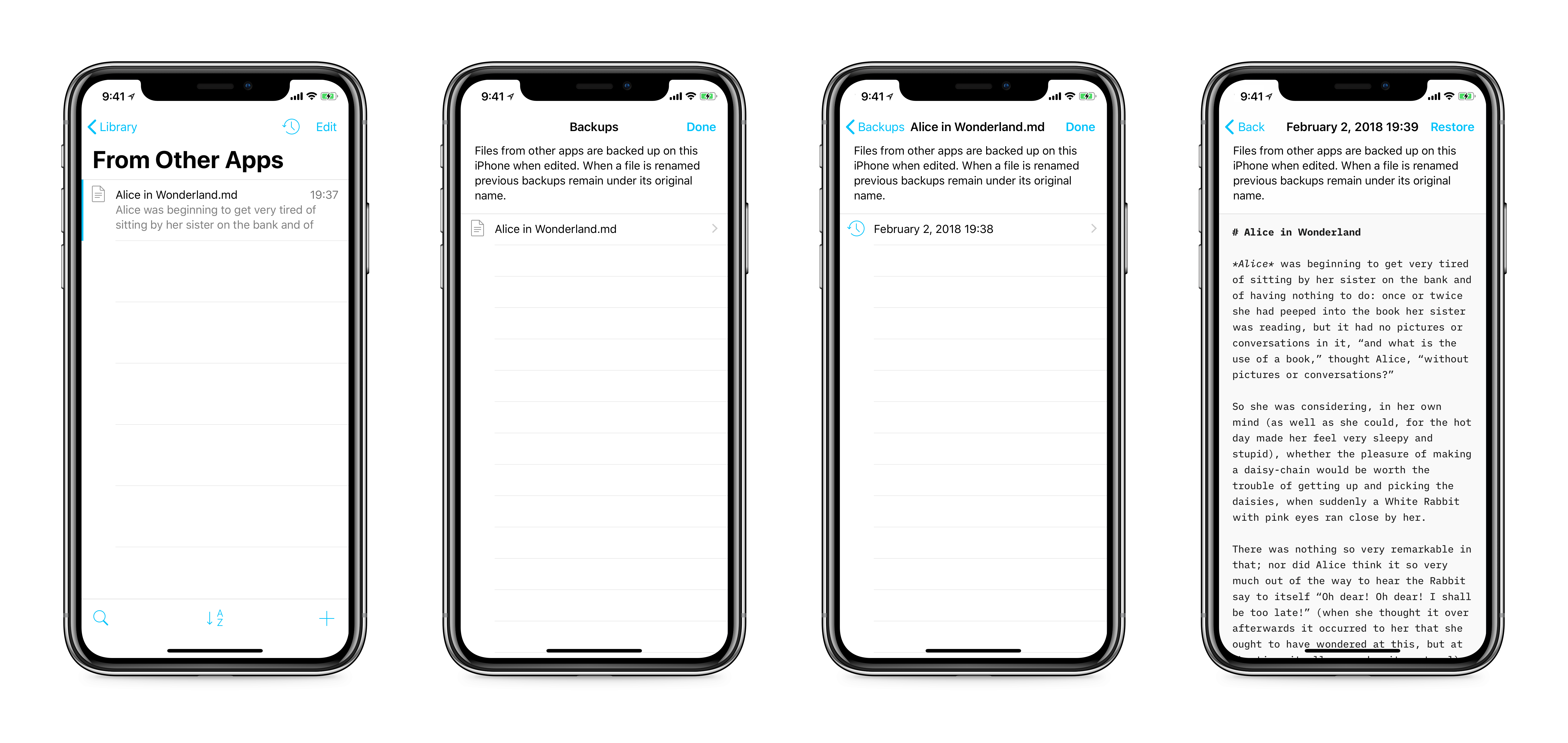 Tap the backups icon at the top of the From Other Apps Library location.
Select the file you wish to restore, and choose which backup to preview.
Then tap "Restore" and select where to save the content.
We kept it as simple as possible. In the mean time we are still hoping that Google and Dropbox will soon support folders in iOS Files.
iA Writer Duospace Font Update
If you look closely, you will find that we have fine-tuned iA Writer Duospace in this release. We adjusted the italics, added a wider emdash and a tamer Eszett. We updated our GitHub repository. More fine tuning is in the works. Our next big task will be adding Cyrillic to the family.
More to come
iA Writer for Windows is coming soon out. Give it a try and tell us what you think.
An update to iA Writer for Mac with tabs and Preview improvements is currently in beta testing. It should be out next week. Mac 5.0 with a new more powerful library is up next.
iA Writer Web Collaboration is getting closer as well. Our Web version will soon roll out on Android, where you can test it first.
Exciting days are ahead.