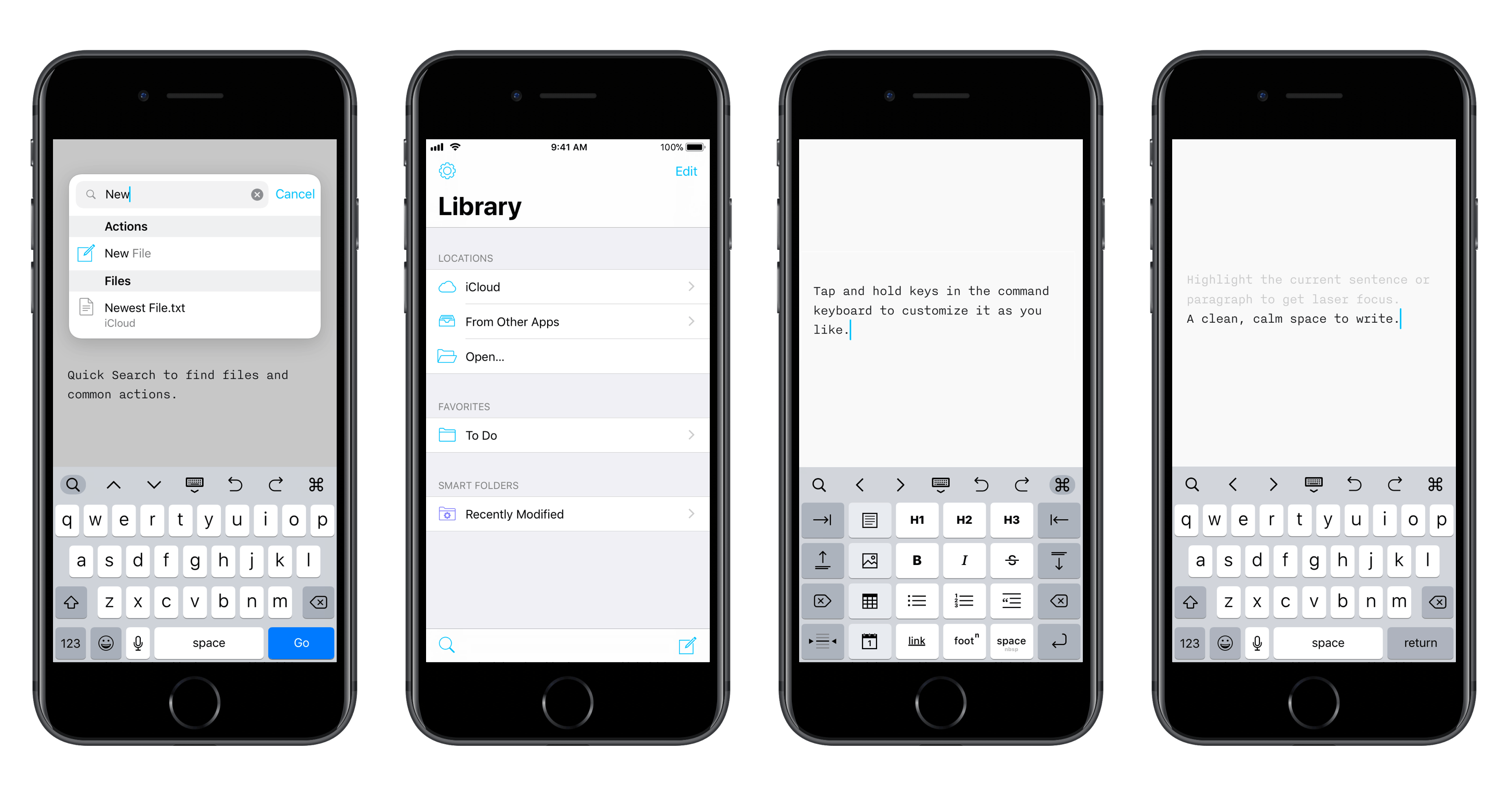 Scores of you wrote in wondering when iA Writer 5 for iOS was going to be released. We took our time to get it right.
10 months in the making, we built iA Writer 5 following three specific goals. Through the 10 months of iterations, training our focus on these objectives has kept us on track. So what did we choose as our guiding principles?
Everything from the keyboard
When you're writing, you want to stay in front of the keyboard. That is the place from where the thoughts flow out onto the page. iA Writer keeps you at the keyboard.
To put functionality close at hand is an ideal we've long held. It's why we introduced the extra keyboard bar in the original iA Writer seven years ago. We've pushed it farther with version 5 by building Quick Search and a fully customizable command keyboard right into the keyboard bar.
The most loved improvement among our 1,000+ beta testers was Quick Search. It lets you find files and perform actions like export, open, browse versions—directly from keyboard. If you type "Help" it shows you all of iA Writer's functions in a list. It shortens your ways around the app, speeds up the process and gives you more time and focus to write.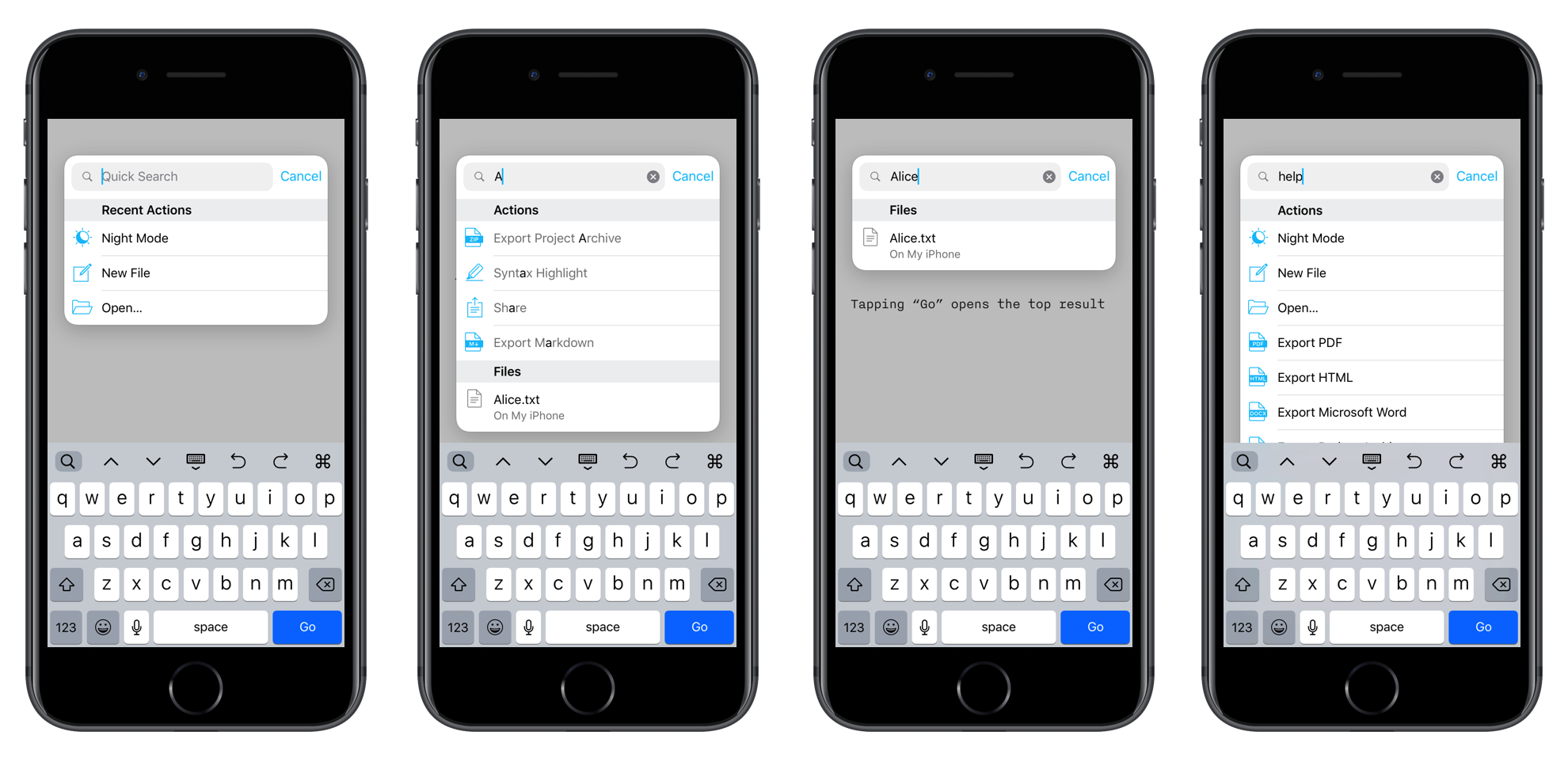 When you get to editing your text you want formatting tools nearby. On the right-hand side of the keyboard bar, you've quick access to the custom keyboard. We went through countless variations here to get just the right default commands. You can choose an entirely different setup if you like though, because each key can be moved or swapped out for another by giving it a long tap.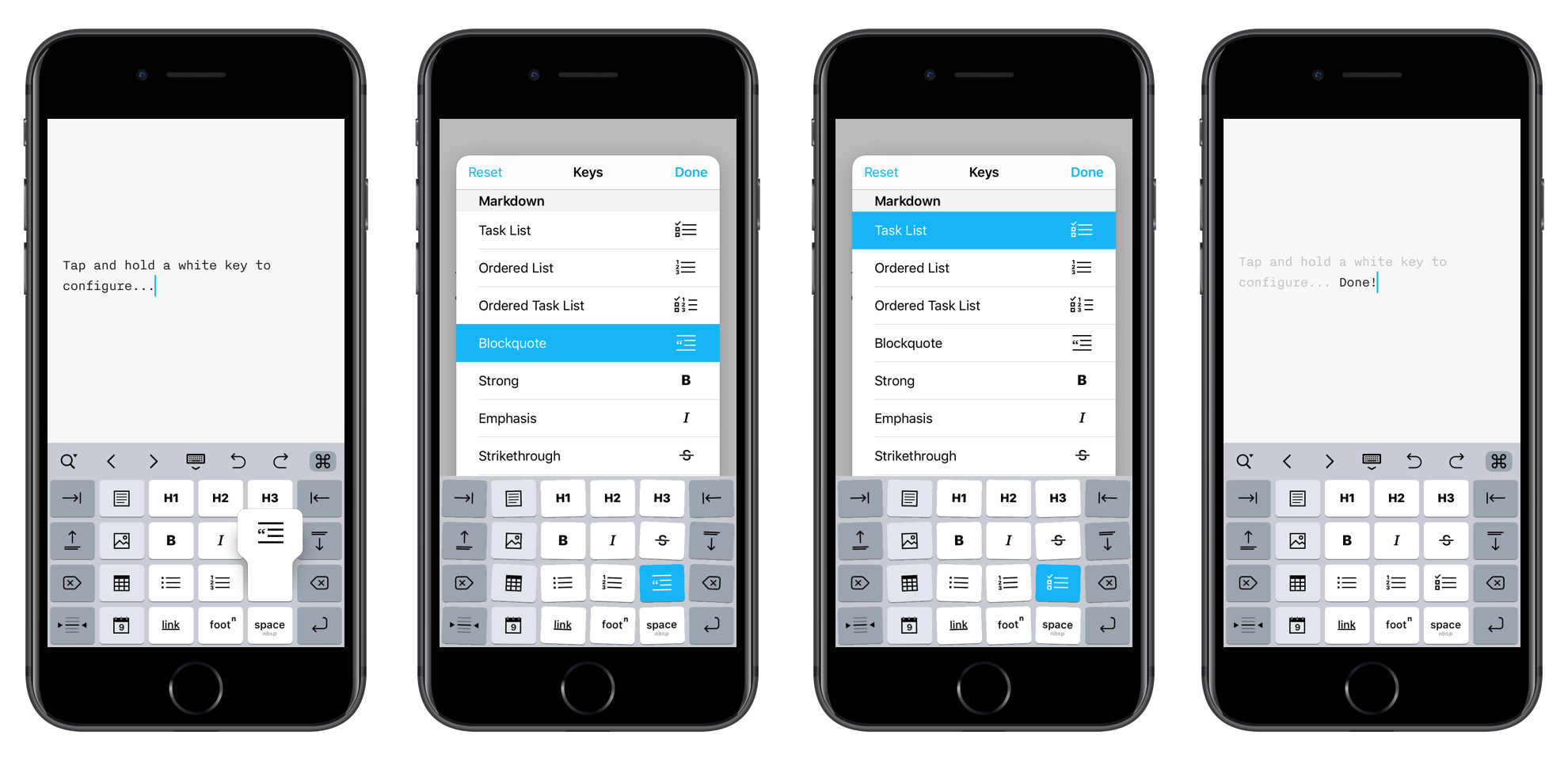 Platform-specific Standards
You chose an iOS device for a reason. You are familiar with the way software behaves on that platform. When apps abide to system standards it reduces friction in their use. Taking cues from Mail (file browser), Numbers (custom keyboard), Music (sheet menus) and Safari (preview), iA Writer 5 still works, looks and feels like the original iA Writer from 2010.

A Robust Library
Our third main goal in iA Writer 5 was to improve how you can stay organized. The new tools in the Library provide the flexibility so many of you asked for.
Adding a standard Edit mode to the Library now means you can select multiple files and folders at a time to be moved, renamed or deleted. You can now create Favorite Folders for quick access from the Library root. New Smart Folders allow you to craft your own folders based on rules. These can act like saved search results for those documents you frequently seek out.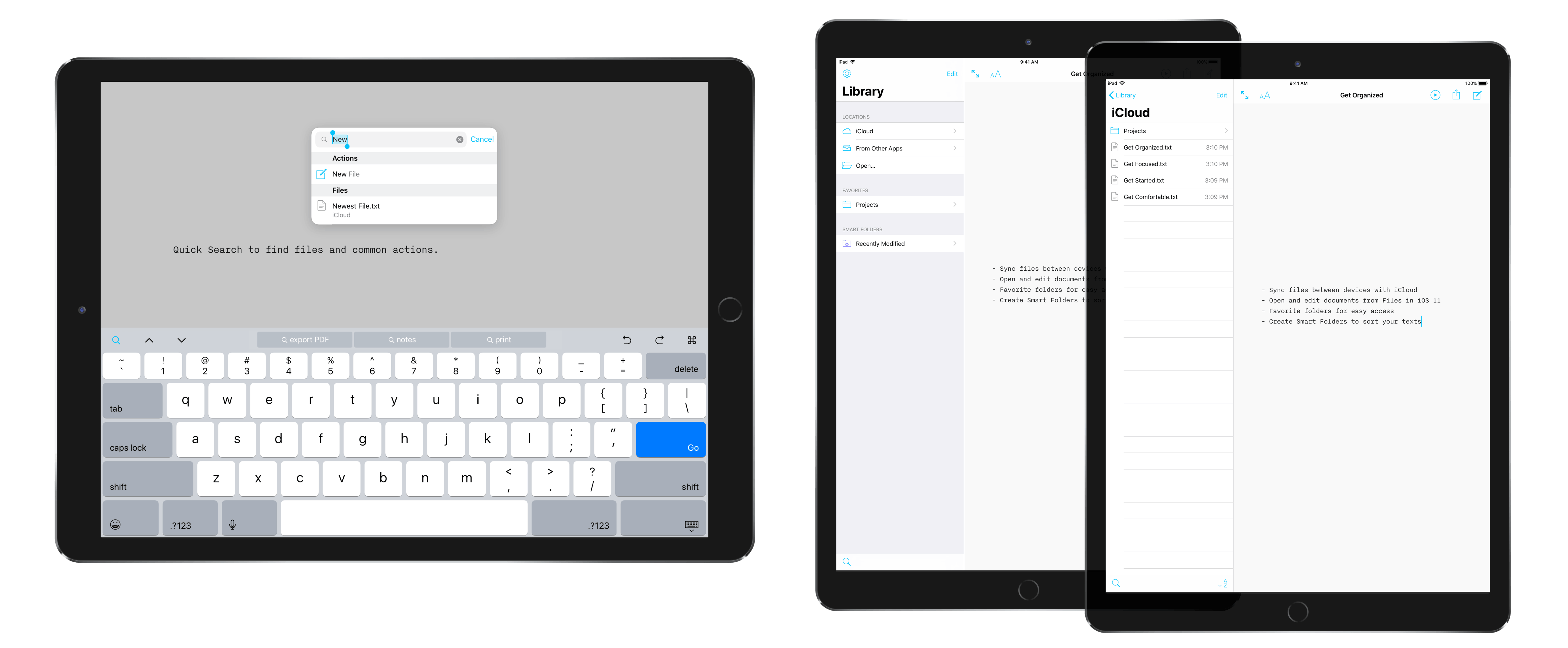 To all this, we also built in support for iOS11's Files system. You can open text files from any provider that also works with Files, edit and it will save in situ. Documents opened this way are also indexed for Quick Search so you can pull them up in a flash the next time you need them.
Extra Details
Our guiding principles for iA Writer 5 were great for keeping us on track in the direction we wanted to go. And along the way, we polished it. Some of the nicer extras in this update include:
iPhone X ready
Improved URL Schemes
3D Touch in Library and Quick Search to peek at file contents
GitHub template added to defaults
TeX Math support in all templates
Smart Tables
We'll add some more touches in the next little while. Our major next step is set to work on iA Writer 5 for Mac. More details on how this progresses will be forthcoming. You can stay up to date by subscribing to our iA Writer newsletter.
Get Started
If you're among those that have waited patiently for iA Writer 5, we'd urge you to go check out the app today. It's a free upgrade for those that purchased version 4 and it's available now for download in the iOS App Store.