You may have already seen our sneak peek of iA Writer 5 on iPhone. For those of you with iPads, you might be wondering what the tablet experience will be like. This is what you can expect.
A pure writing experience has always been our mission with iA Writer. Version 5 keeps you in the flow by putting everything close at hand in the keyboard.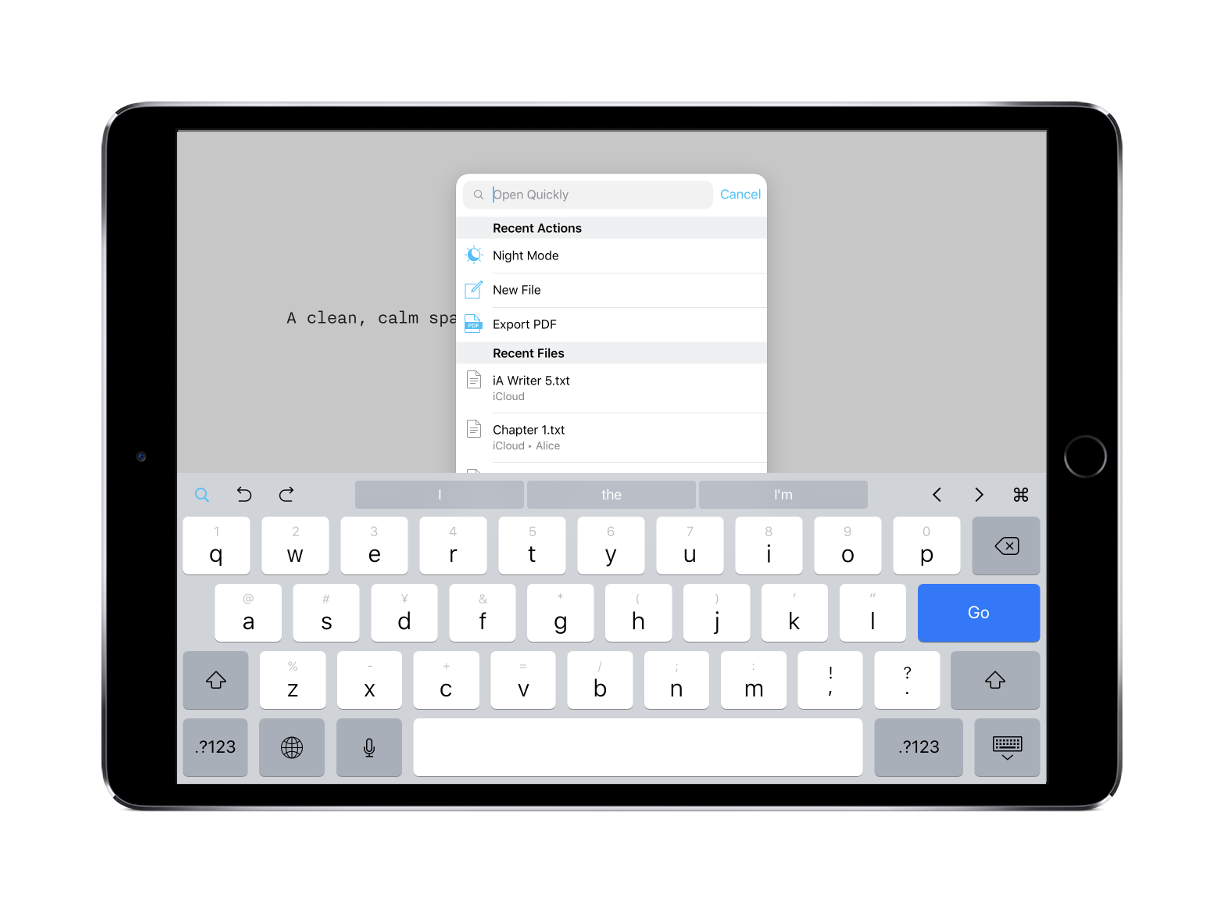 As on iPhone and Mac, iA Writer for iPad will offer Open Quickly. Tap the loupe at the left of the shortcut bar or use ⇧⌘O to bring up the search. From here you can search all your iCloud documents and get quick access to actions.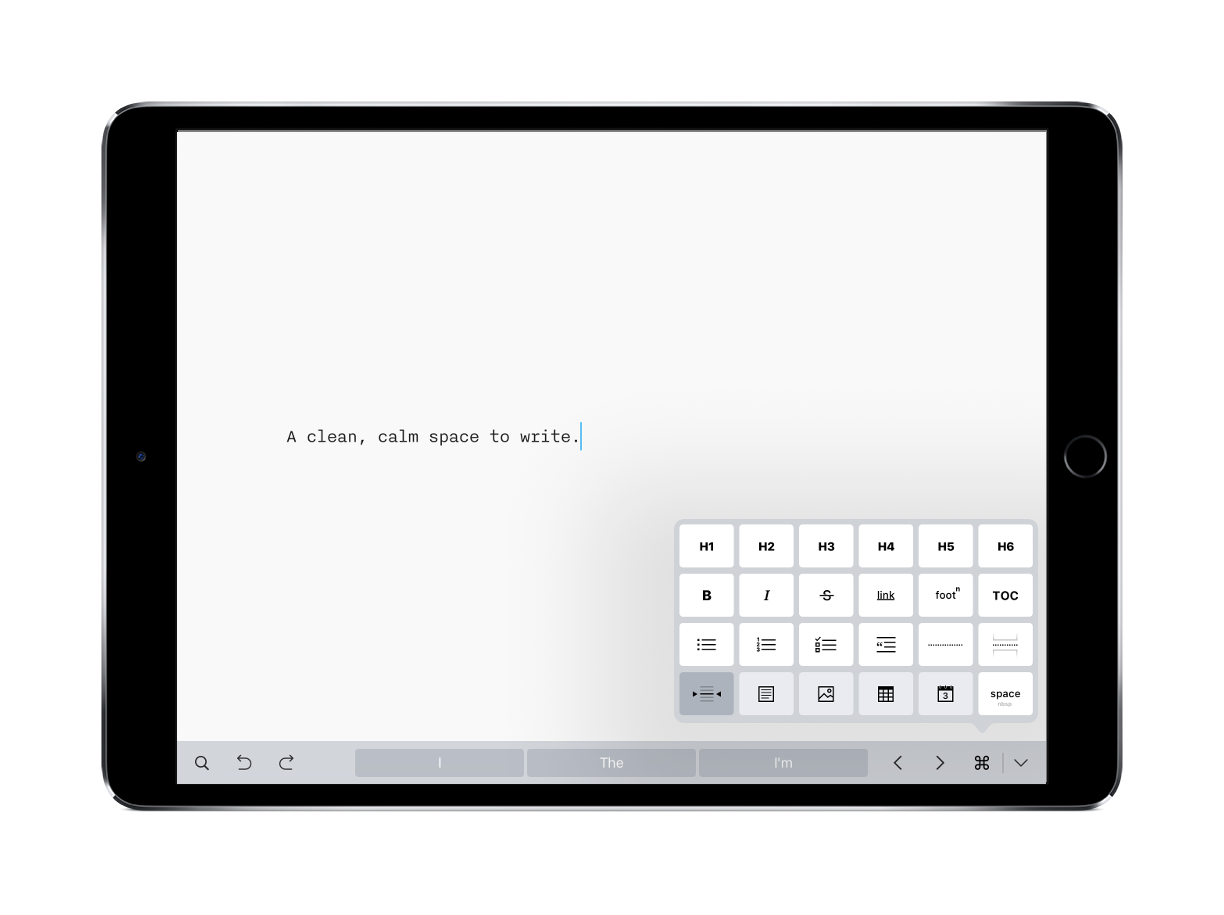 If you're using a hardware keyboard—like the Smart Keyboard for the iPad Pro—you'll get access to all your favorite keyboard shortcuts from Mac. If not, the new customizable command keyboard is at hand, built right into the software keyboard.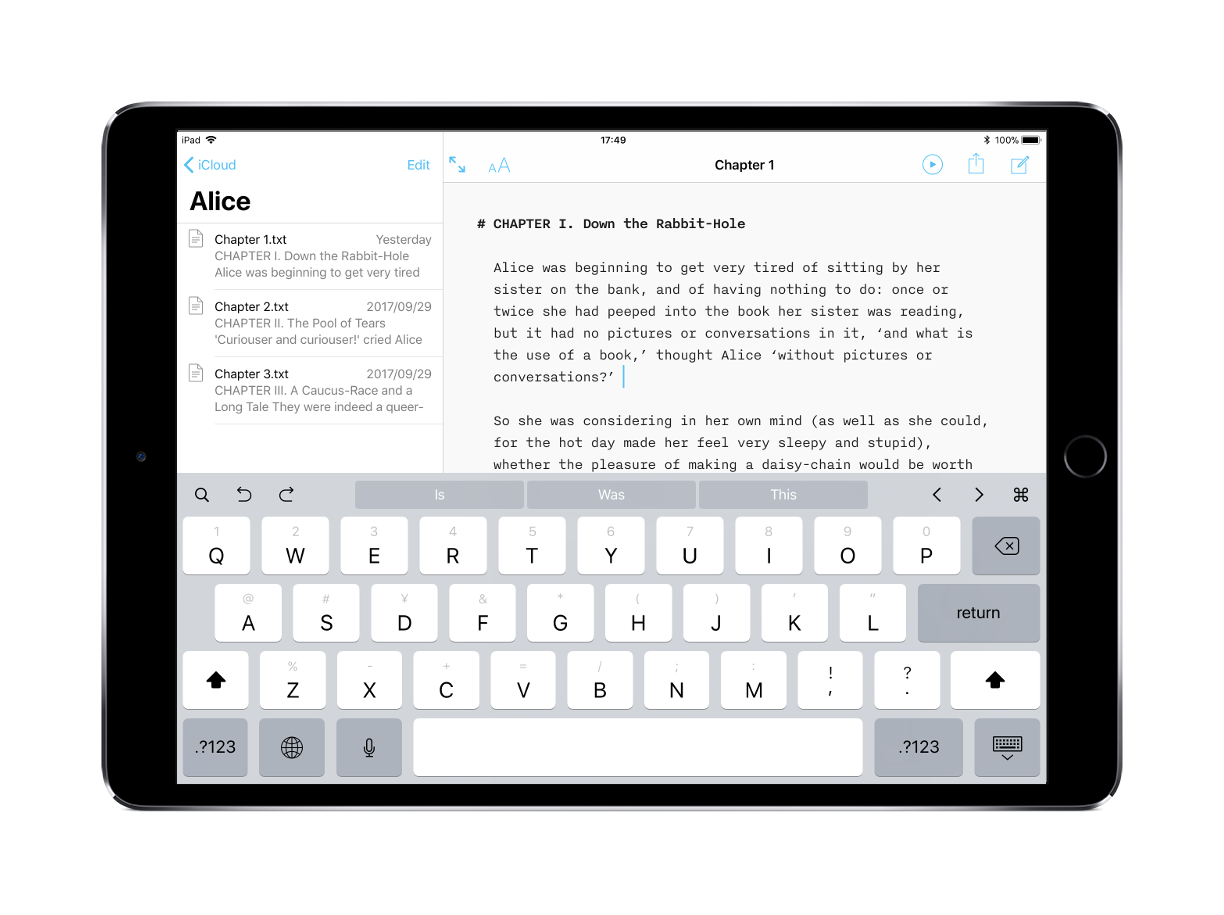 The Library has been built with iPad in mind too. Quickly picking the right document is a breeze as the Editor stays in view when the Library is open. You can Favorite the folders you use most frequently and create Smart Folders too.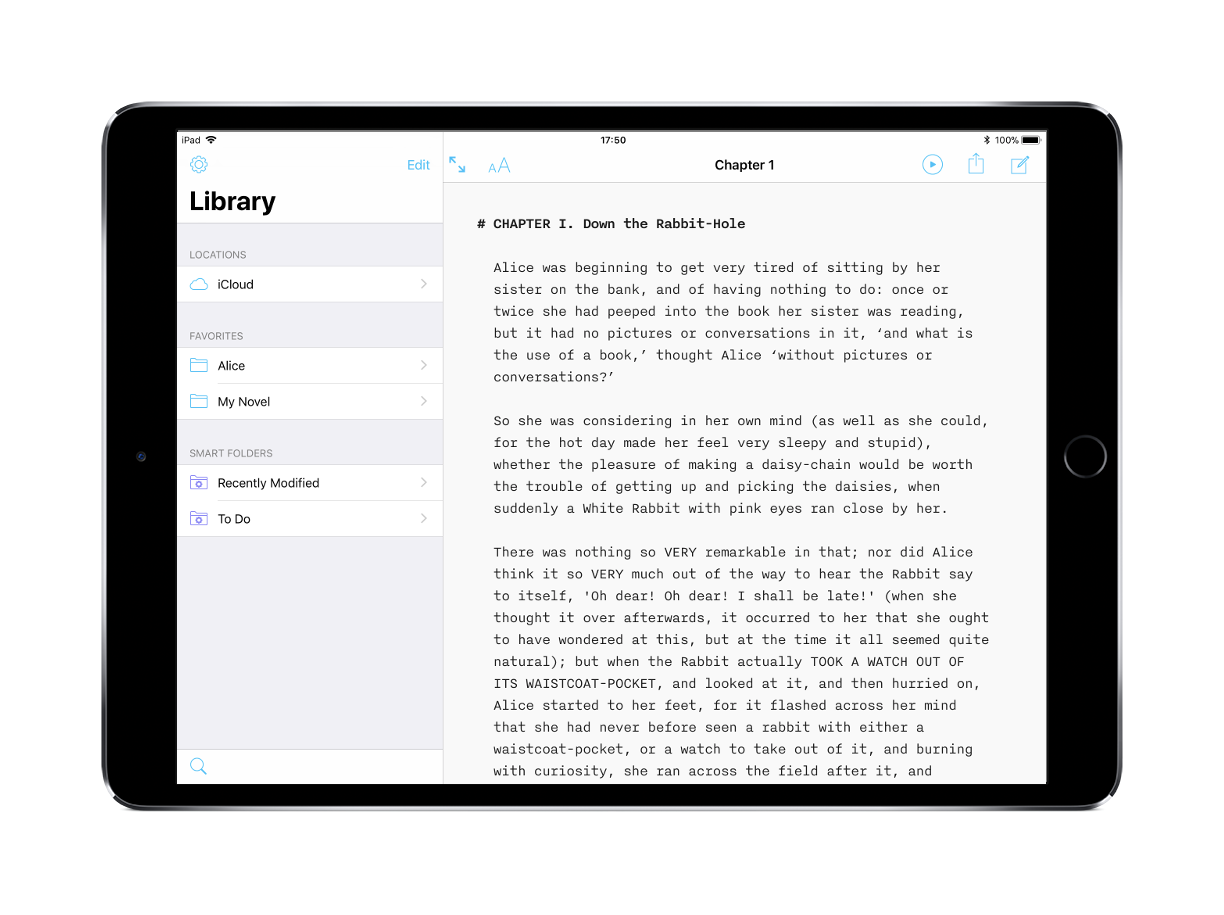 iA Writer 5 is currently in beta testing and will be out soon. If you would like to help us test it, please send an email to [email protected].