As the holiday season approaches, we are excited to present you with two gifts: a letter template for iA Writer and a theme builder for iA Presenter.
A Letter Template for iA Writer
A letter template is a pre-formatted document that provides a starting point for writing a letter. It includes the basic layout and formatting that you need, so you don't have to worry about setting up margins, font sizes, or other details. We have a simple approach that allows you to write different kinds of letters, like formal business letters, casual personal letters, and thank-you notes.
No matter what type of letter you're writing, a template can help you get started and ensure that your letter looks simple and clean. Just use a tab for information like sender, receiver, or signing the letter when you want to format a block on the right side of the letter. You can download it directly or via our download section. There are more templates and formatting options in the works for iA Writer, next year.
Theme Builder for iA Presenter
Build your own custom theme for iA Presenter, the Markdown-based presentation tool for macOS. Theme Builder allows you to create custom themes that reflect your brand or personal style.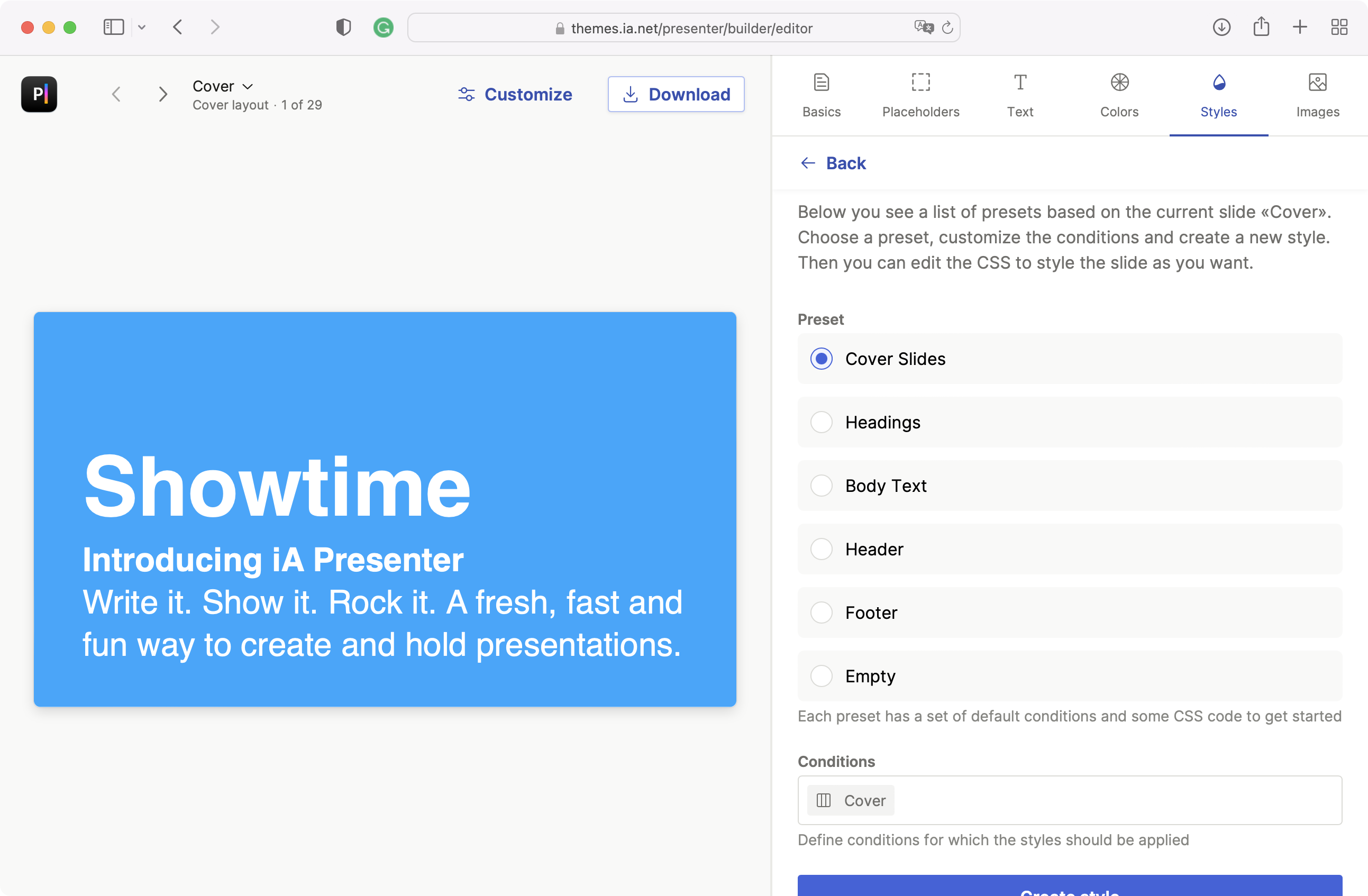 What is it for? Whether you're a professional presenter or just looking to add a personal touch to your slides, Theme Builder has everything you need to create a unique and eye-catching theme.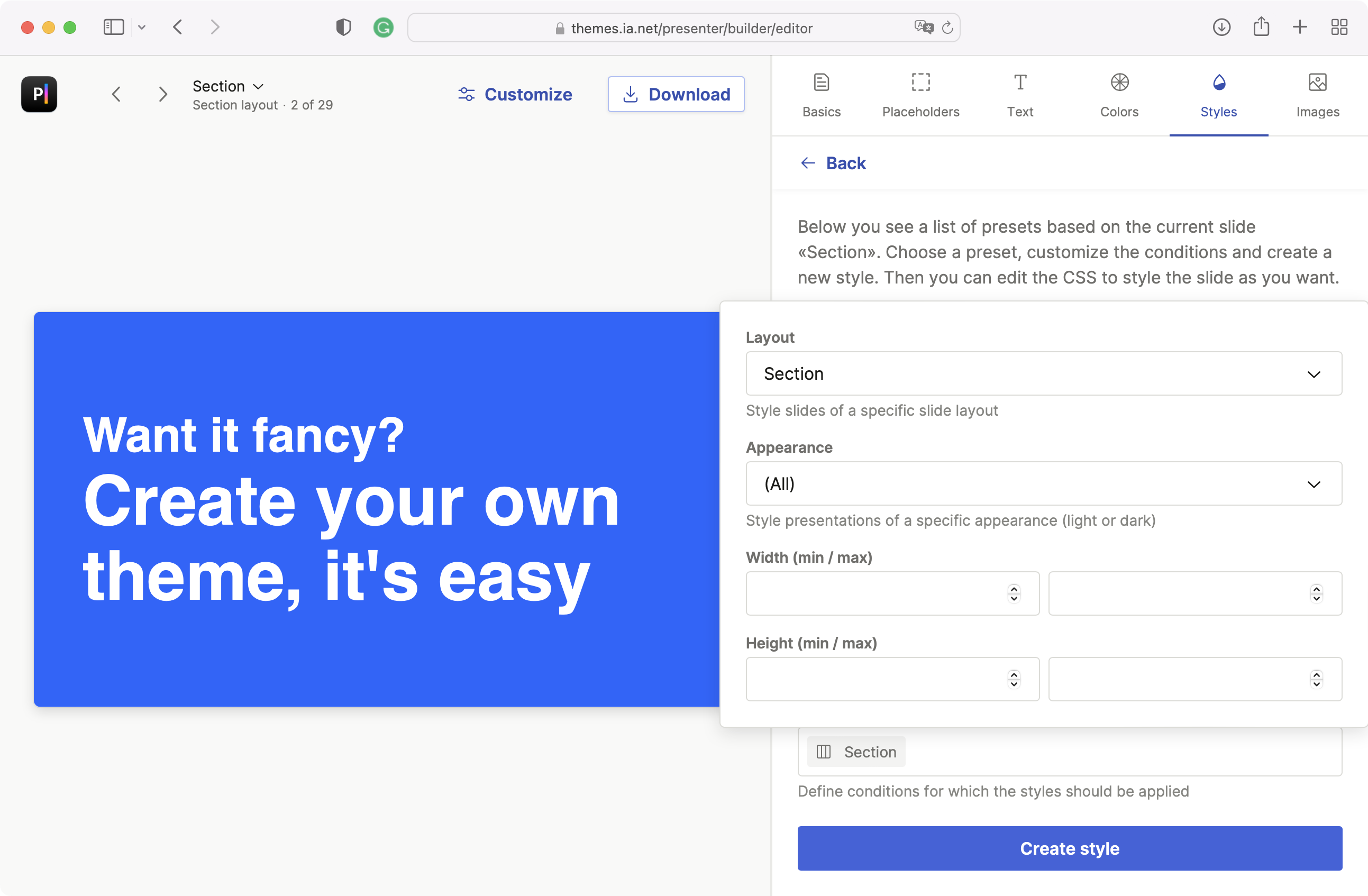 Lots of flexibility: You have access to hundreds of fonts to choose from and the ability to use dynamic backgrounds and customize colors. You can create a light and dark theme, use presets and conditions to style your slides with CSS, upload images and use them as backgrounds, and preview your theme directly in the browser.
Theme Builder for iA Presenter was created by Sandro Roth. We were planning to integrate a theme builder into our app, but when we saw how great Sandro's tool was, we decided to work with him and offer it on our site right away. We love Sandro's initiative and are thrilled to be able to offer this valuable resource to our users. You can reach it via themes.ia.net.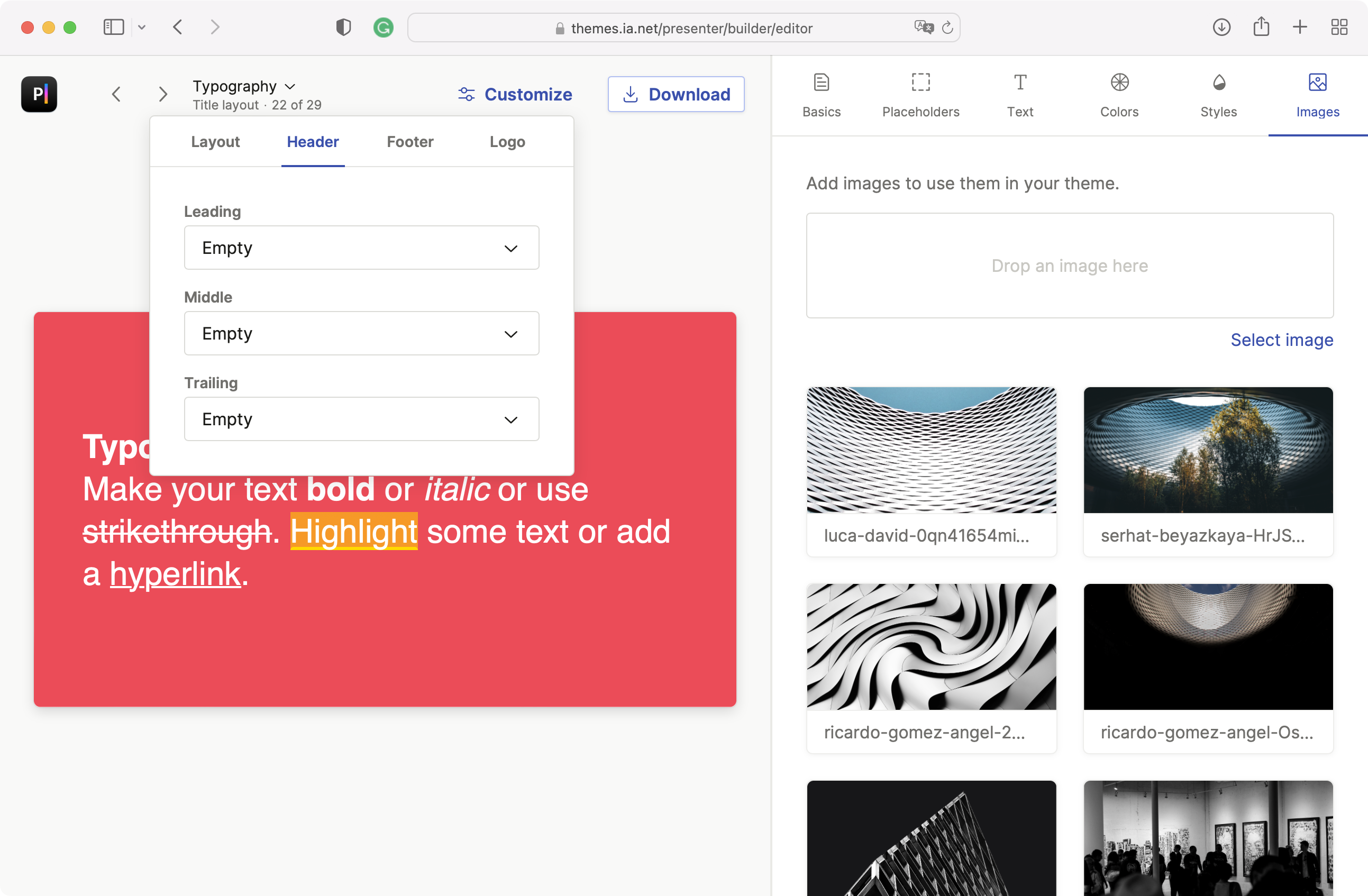 Images: Define your own default images.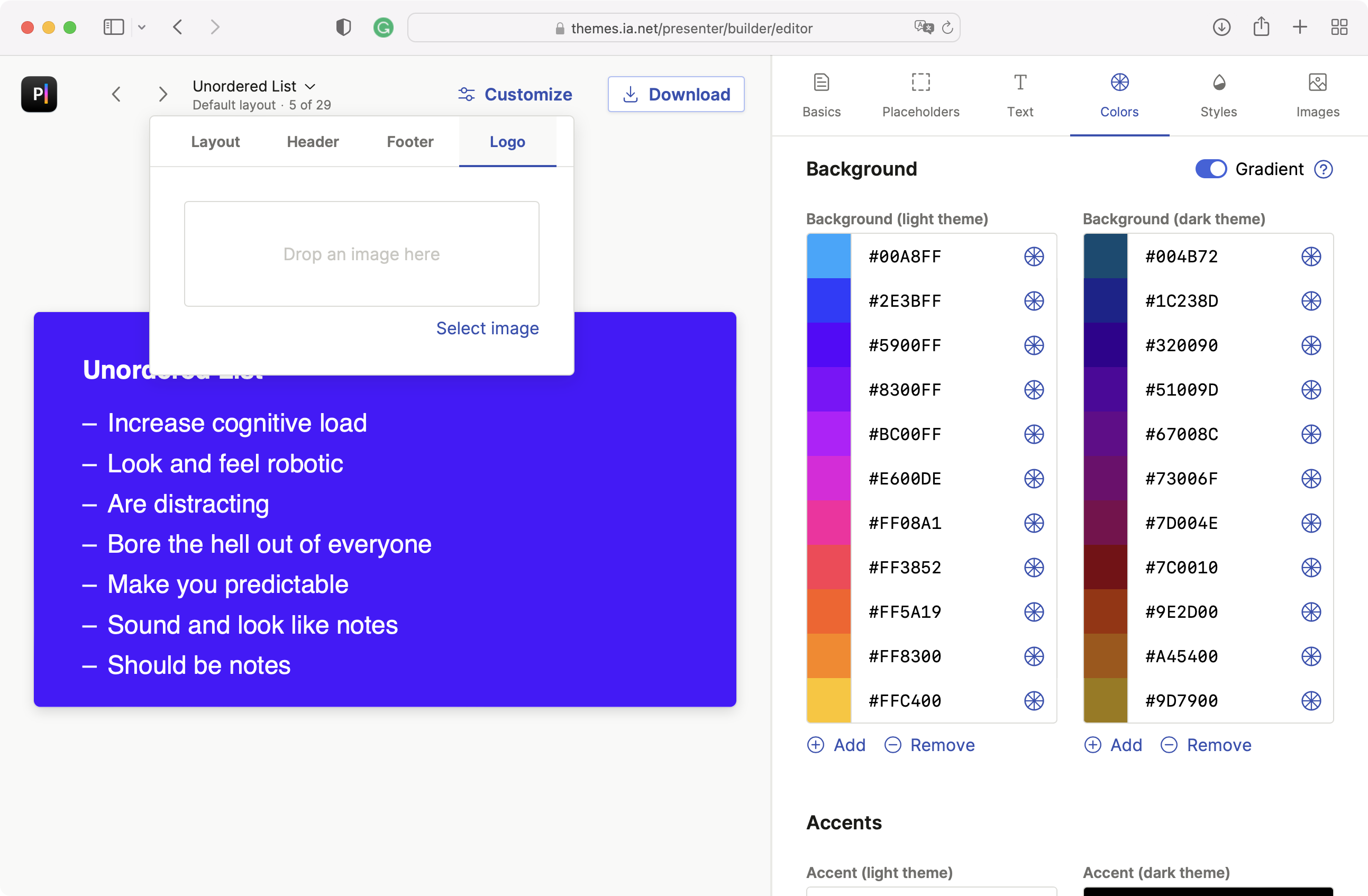 Colors: Set your own background gradient.
As with everything we do with iA Presenter, the theme builder is an early beta. So if you see room for improvement or encounter bugs, please get back to us with your suggestions.
See you next year
We hope these two Christmas presents will be helpful and make your work easier and more enjoyable. We'll be off until January 3rd. Happy holidays from all of us at iA!