We present you with the 2008 Web Trend Map, in all its beautiful beta glory. This time we've taken almost 300 of the most influential and successful websites and pinned them down to the greater Tokyo-area train map. By popular demand, we enlarged the poster size from A3 to A0. We guarantee it will make a great addition to your home or office.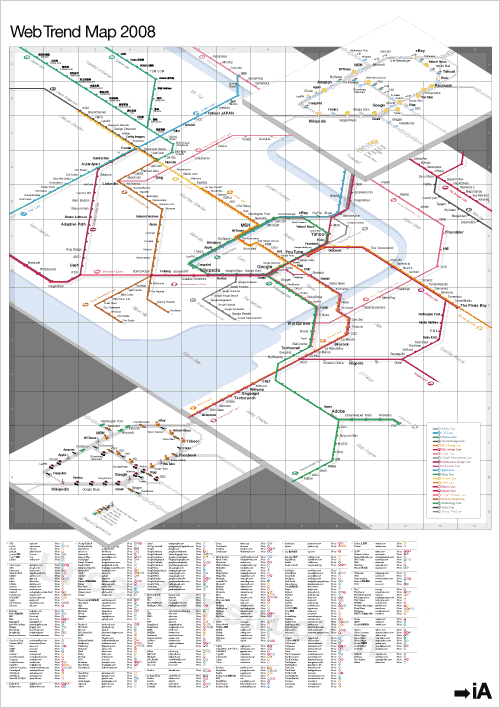 We'd like you to enjoy our hard work in a format that suits you best, so we offer the map in the following formats for you to download and enjoy:
In order to understand what it's all about you might give it a closer look first.