It hangs in the headquarters of Google, Microsoft, Facebook, WordPress, and Yahoo! Japan. Even the CERN in Geneva has its own copy…
It has been featured all across the web from TechCrunch to BoingBoing, and Gawker.
The Web Trend Map plots the Internet's leading names and domains onto the Tokyo Metro map. Domains and personalities are carefully selected through dialog with map enthusiasts, and every domain is evaluated based on traffic, revenue, and character.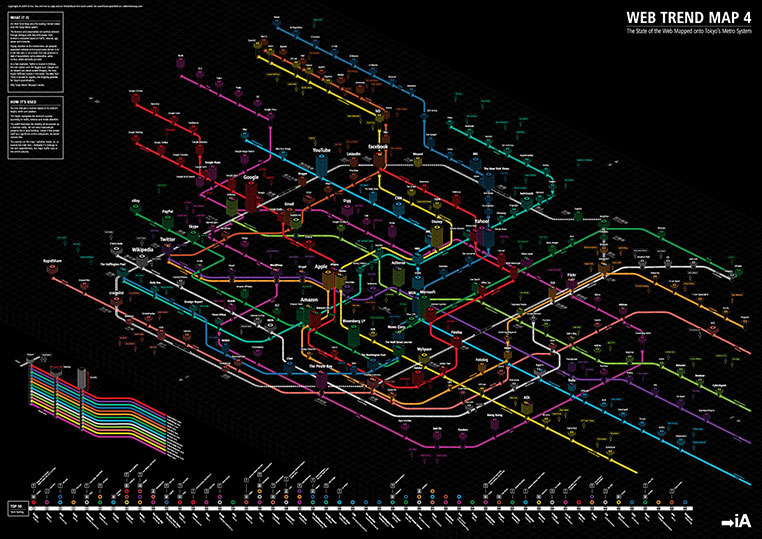 We grouped together closely associated websites, ensuring that every domain is on an appropriate line. As a result, the map produces a web of associations: some provocative, some curious, others ironically accurate.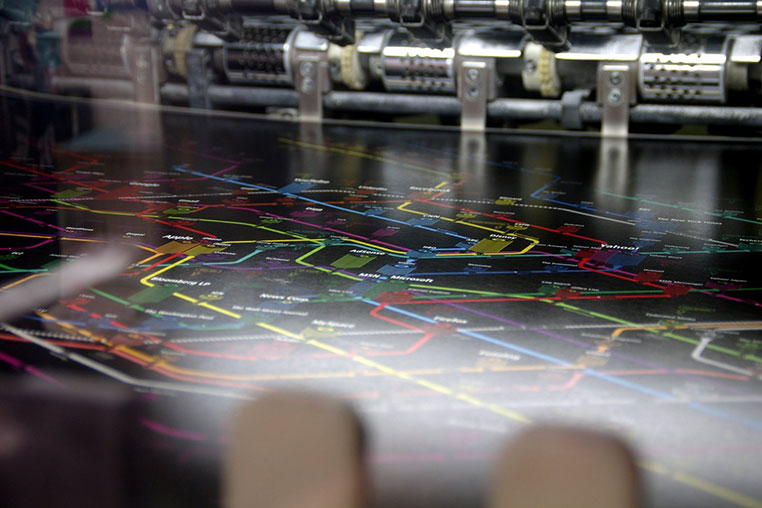 The map has been printed by the same printer that prints Apple's ads in Japan, so you can be sure it's handled by the best.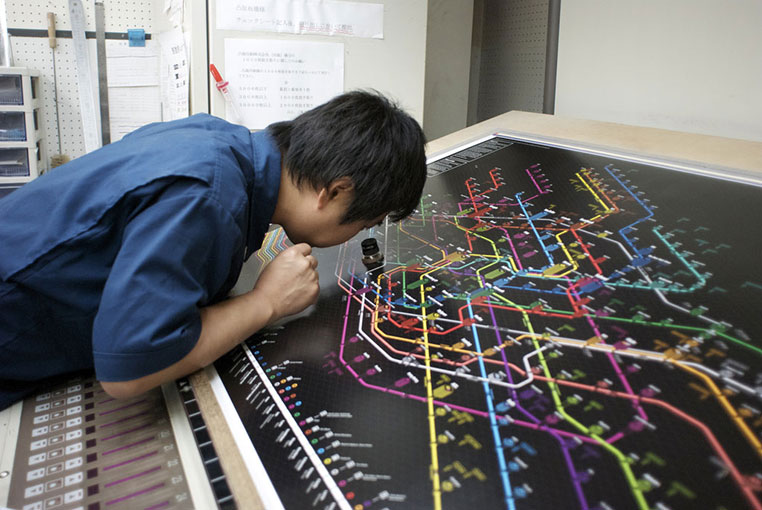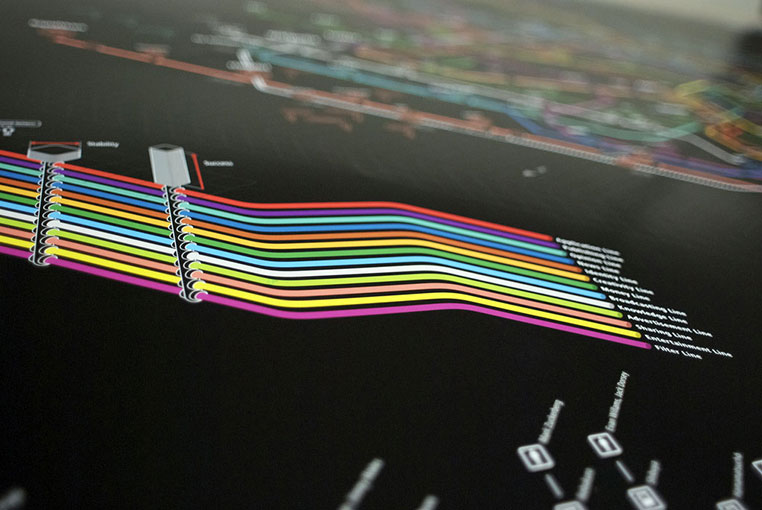 Printed in Tokyo, Japan—a country known for high-quality printing
Printed on exquisite, heavy-weight, matte paper
A0 sized print (841mm × 1189mm / 33.25in × 46.75in) allows for incredible design nuance and detail
Shipped in a robust, thick-walled tube for maximum protection
Sold out! Sorry, the Web Trend Map 4 is no longer available.