Fast Love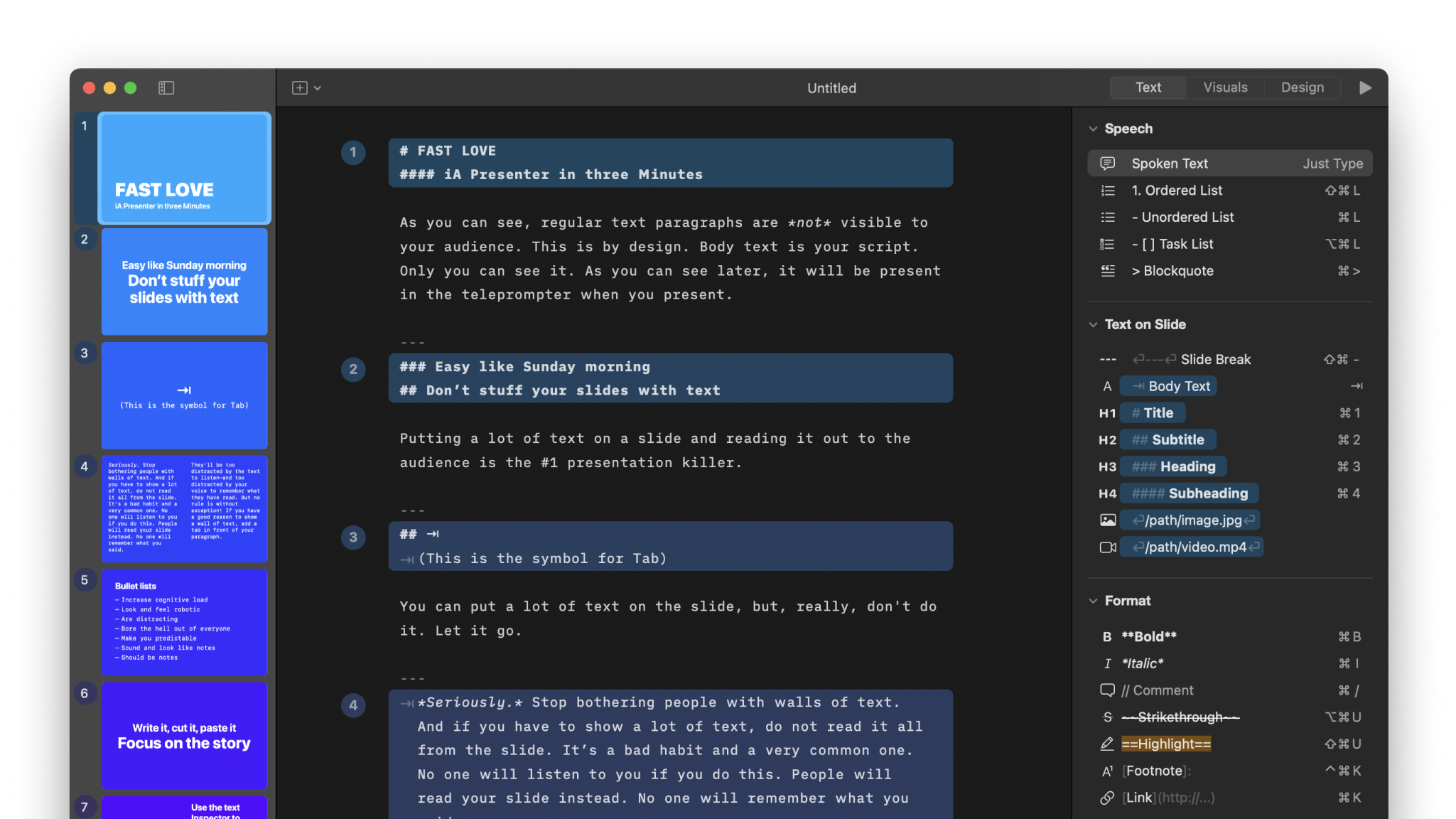 "Fast Love, iA Presenter in three Minutes" is the default presentation you will see when opening the app for the first time.
In this not-too-serious walkthrough, we break down for our first-time users the main features of iA Presenter and how to use our app to make great presentations.
💡 We highly recommend taking a few minutes to read it. This tutorial should answer the majority –if not all– questions you might have about the app.
Remove the Default Text
You can remove this default text by going to Settings → General and deleting the text appearing in front of "New Presentation".
Then, leave it empty, or replace it with a template/placeholder of your choice.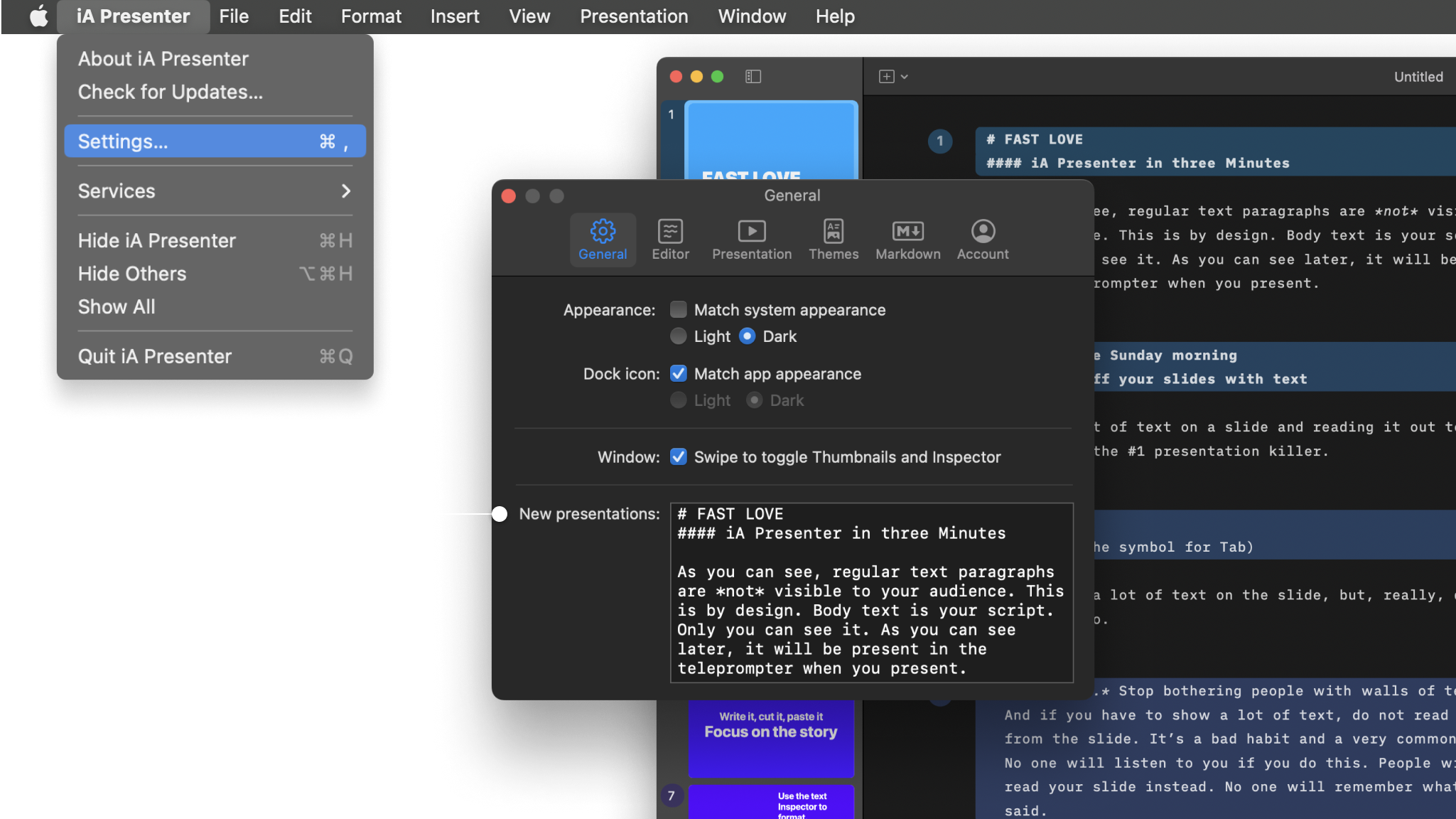 Retrieve the Tutorial
If you have deleted this default text and would like to get it back, you're in the right place.
You can either download: