Fast Love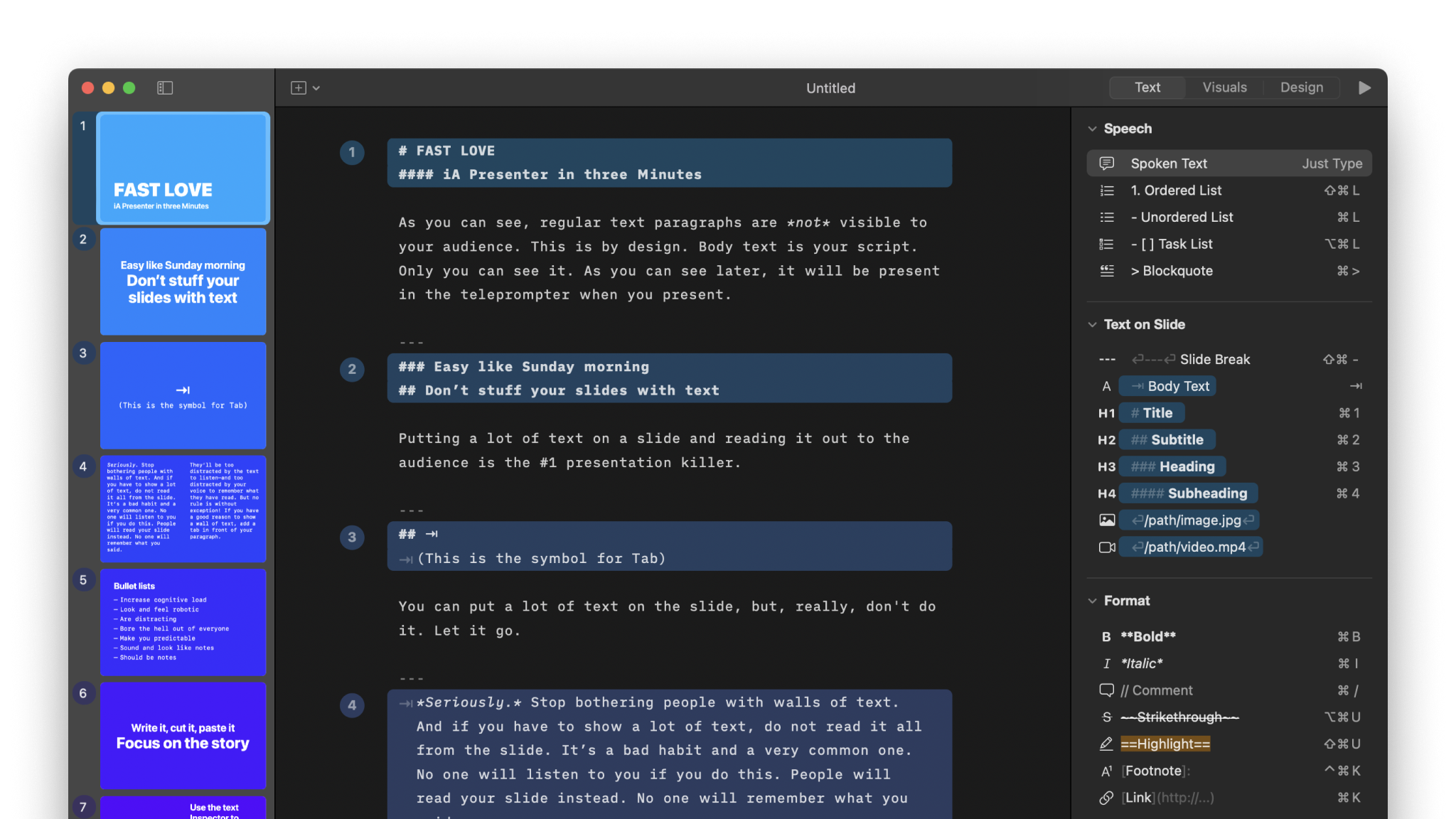 "Fast Love, iA Presenter in three Minutes" is the default presentation you will see when opening the app for the first time.
In this not-too-serious walkthrough, we break down for our first-time users the main features of iA Presenter and how to use our app to make great presentations.
You can remove this default text by going to Settings → General and deleting the text appearing in front of "New Presentation". You can then leave it empty, or replace it with a template/placeholder of your choice.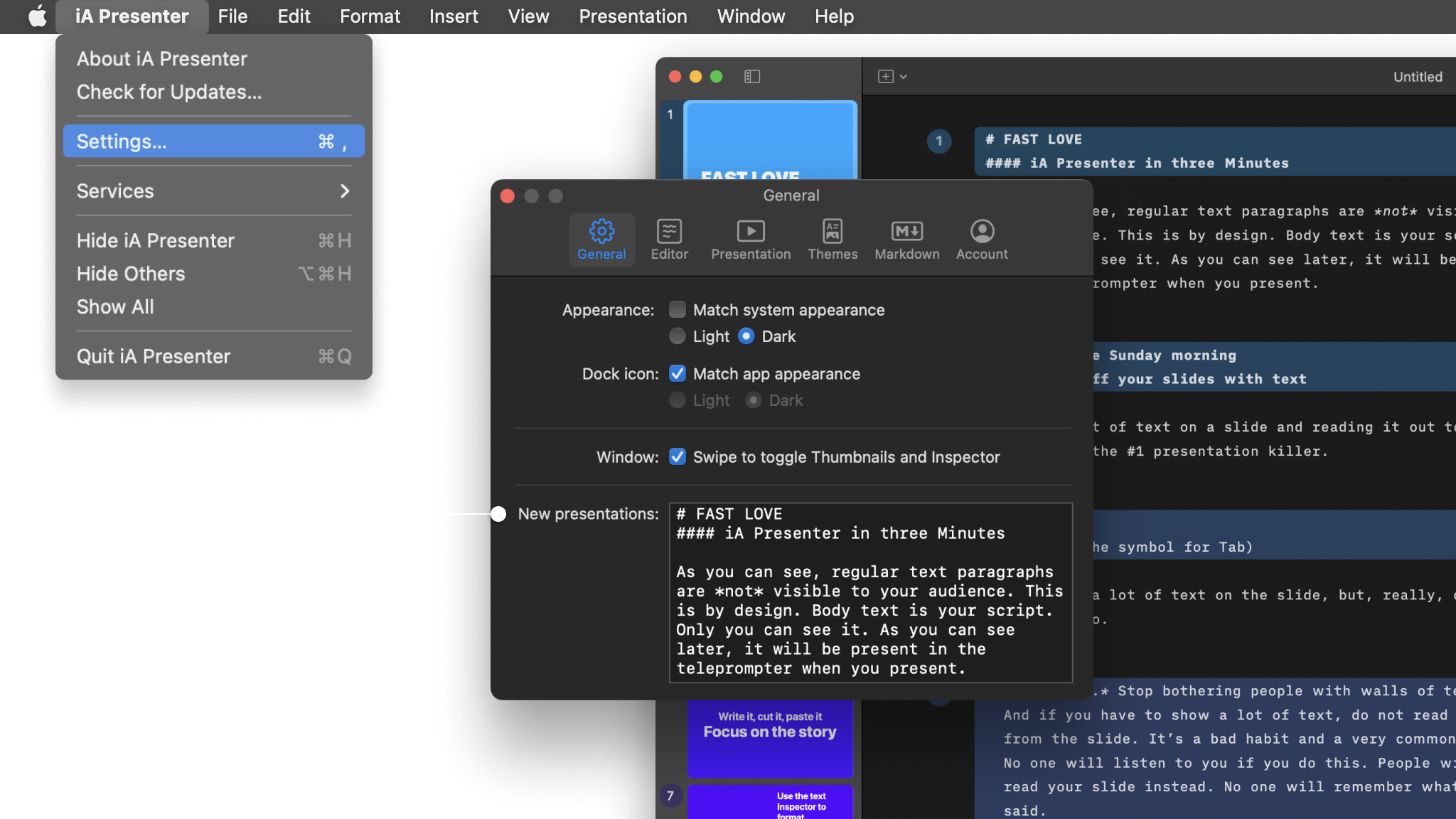 If you have deleted this default text and would like to check it again, you are at the right place.
You can either download: