Cloud Services Android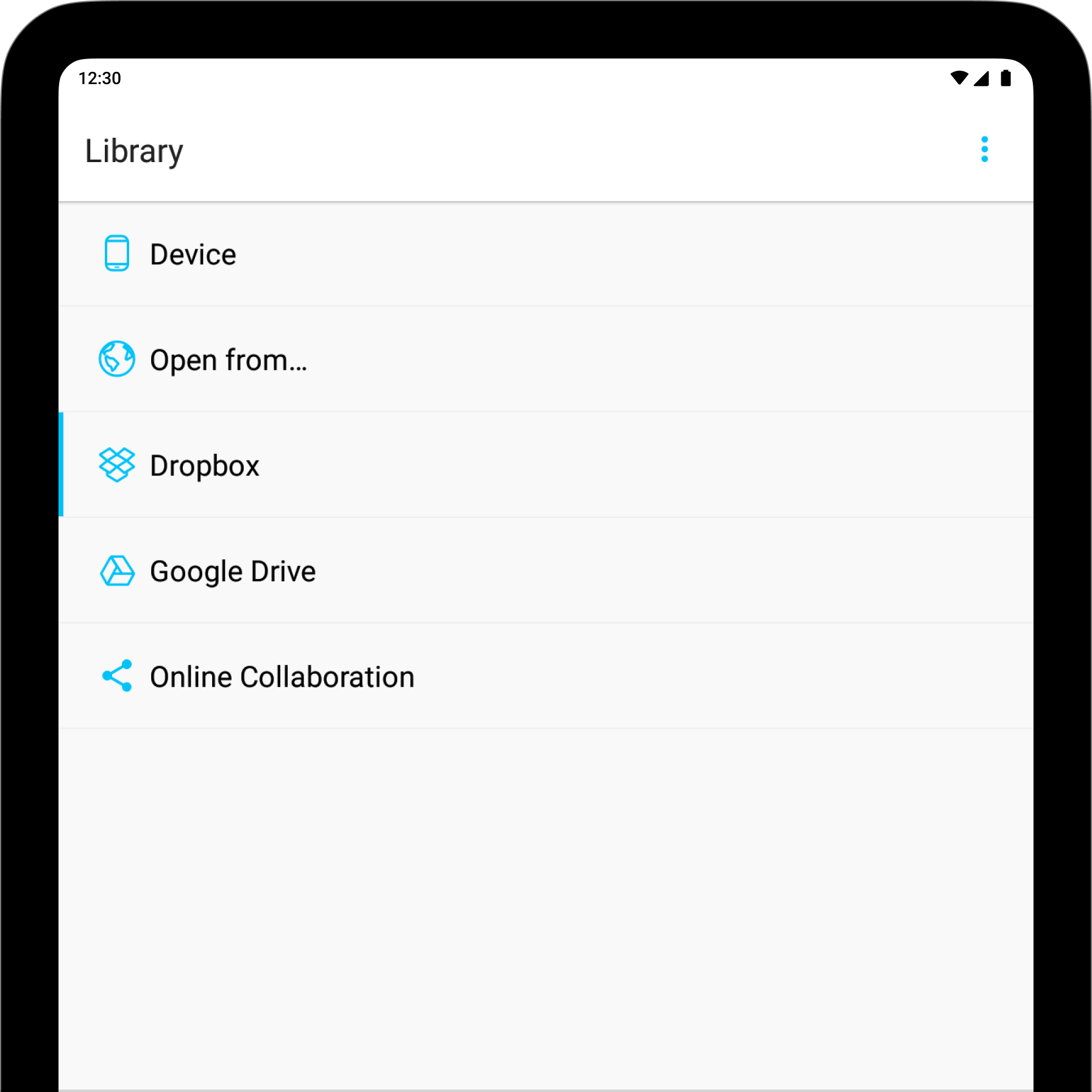 Having access to your documents on multiple devices makes life easier. iA Writer for Android offers the Dropbox and Google Drive services for storing your data in the cloud.
Dropbox
Effortlessly sync your documents using Dropbox. As long as you have an internet connection, any documents stored in Dropbox will be synced automatically.
To link your Dropbox account: in the Library long press Dropbox to connect the location.
You can disconnect it anytime with a long press on the cloud storage provider.
Google Drive
iA Writer for Android supports linking Google Drive in the same intuitive manner as Dropbox.