Cloud Storage iPad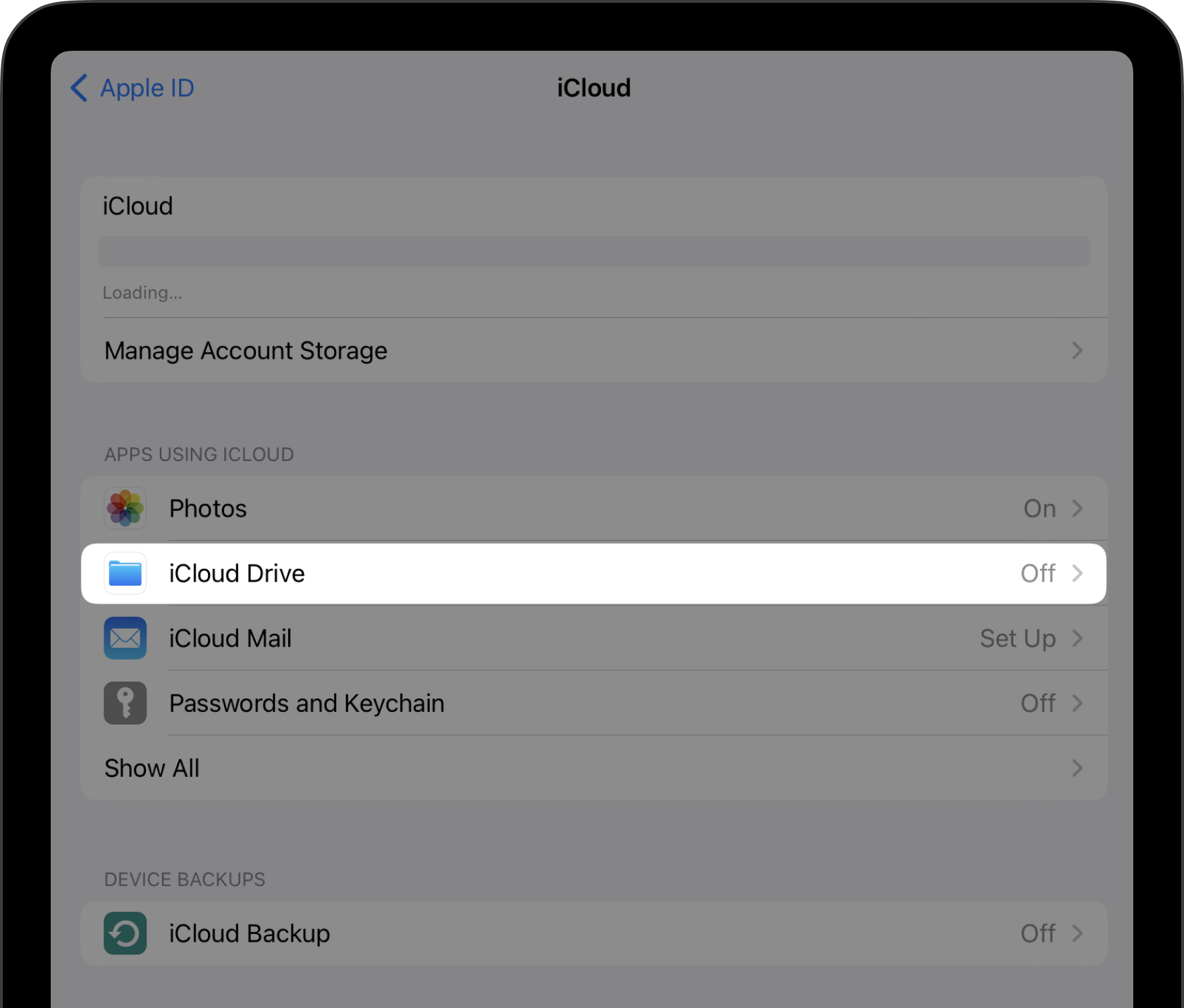 Having access to your documents on multiple devices makes life easier. Storing and working with documents in iCloud is easy in iA Writer for iPadOS.
Enabling iCloud
iA Writer for iPadOS includes native integration for iCloud.
If iCloud Drive is enabled on your iPad, iA Writer will automatically use this as the default storage location, giving you the ease and security you've come to expect from iCloud.
If you are not already using iCloud or need to enable iA Writer for iCloud Drive, please follow these steps: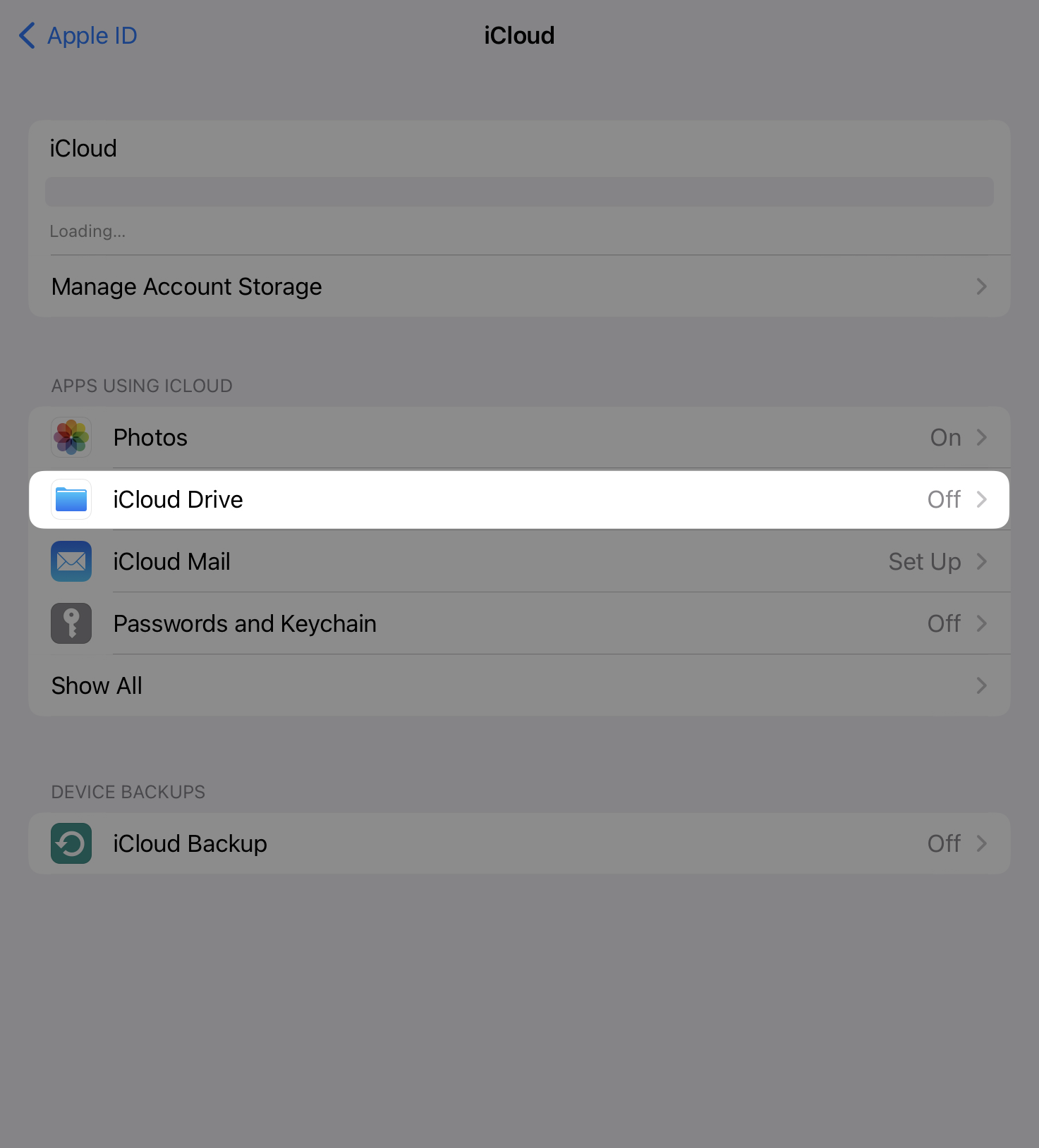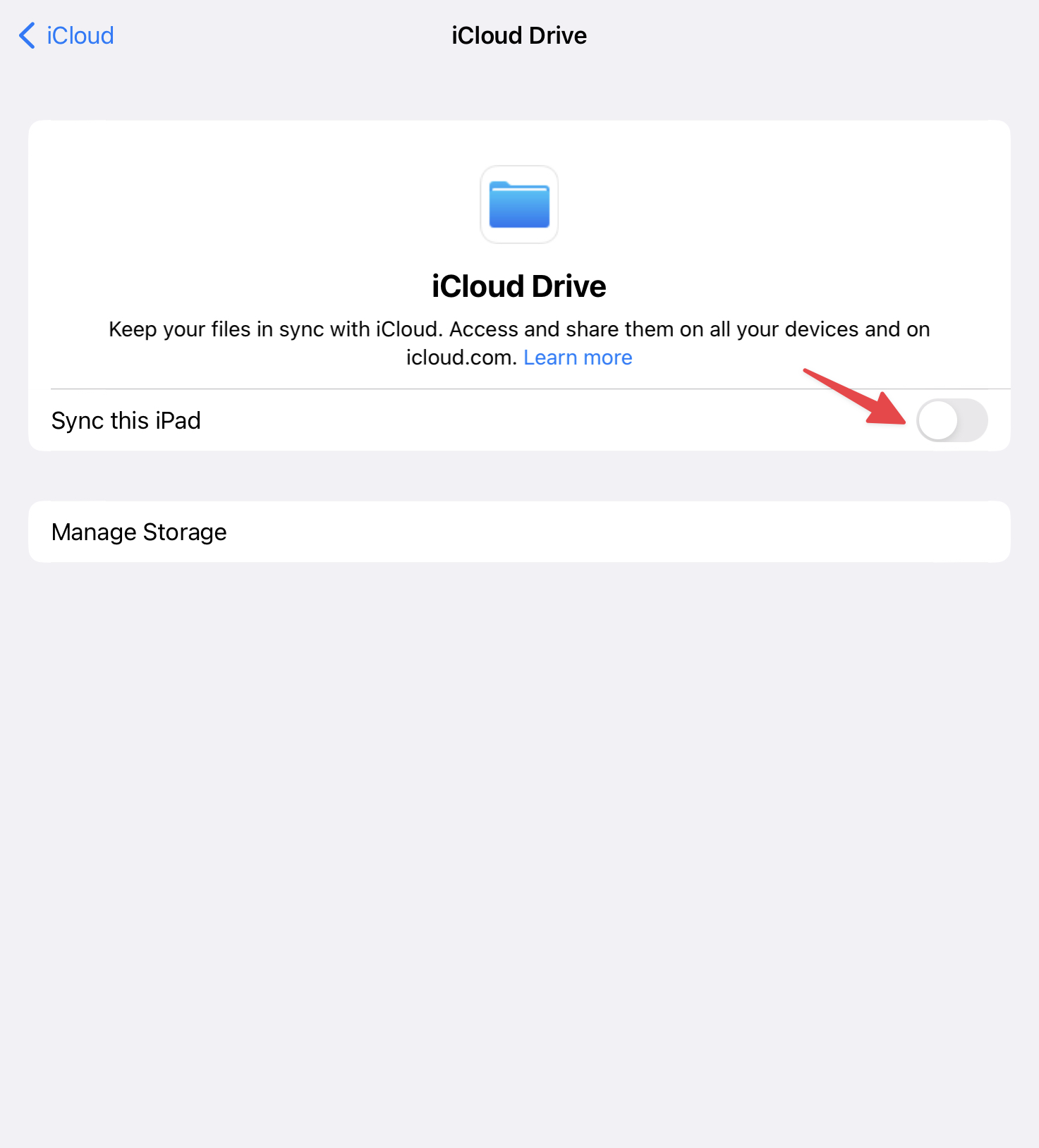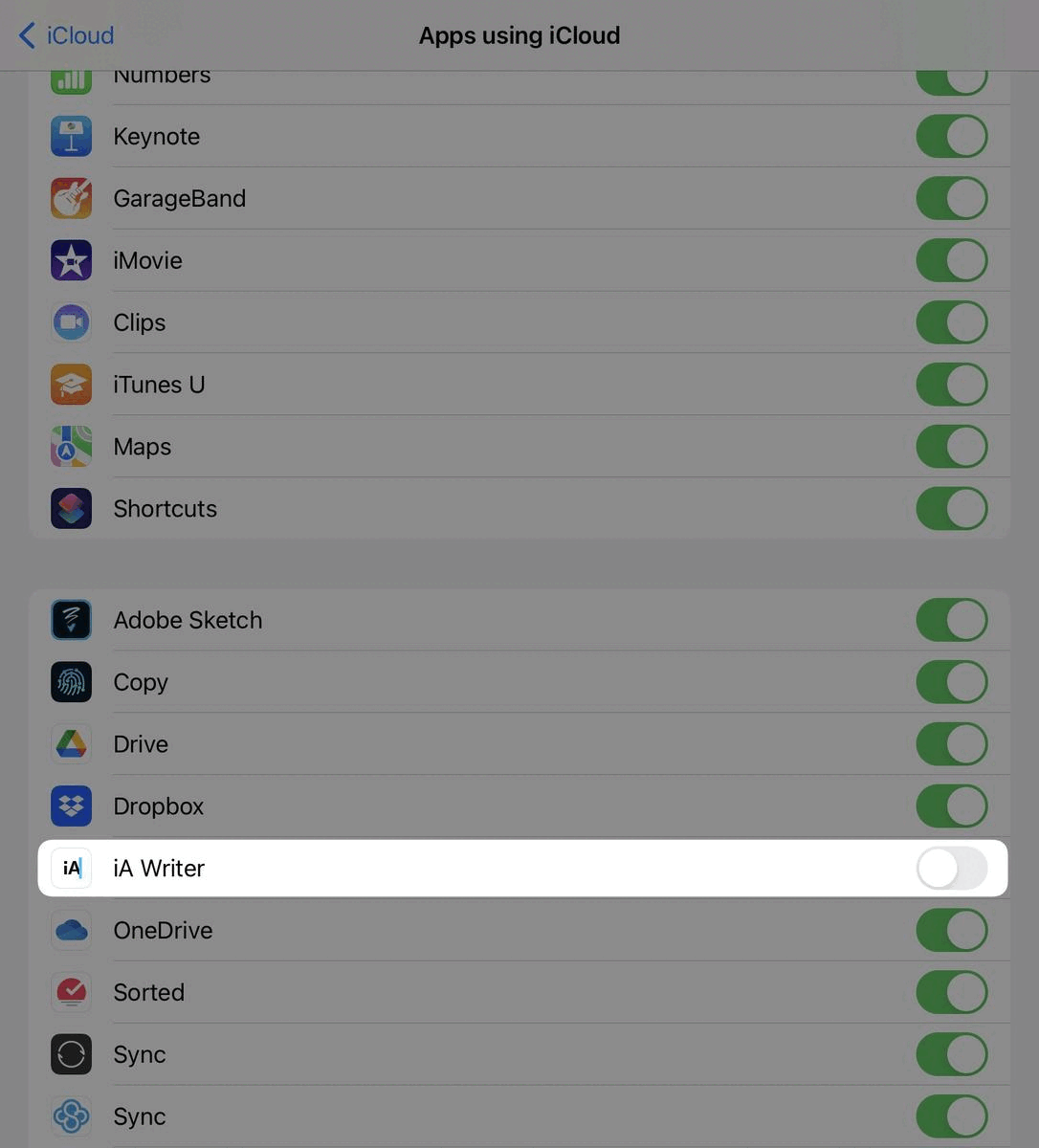 Launch iOS Settings
Go to: iOS Settings App → Apple ID, iCloud, Media & Purchases → iCloud → iCloud Drive
Enable iCloud drive (toggle switch to ON)
iOS 16: Go back one screen and select Show All, then scroll down to display iA Writer
iOS 15 or lower: Scroll down to display iA Writer
Enable iA Writer (toggle switch to ON)
Other Cloud Providers
iA Writer for iOS supports adding Locations to the Library provided the full folder can be accessed via the iOS Files API. Despite Apple's best intentions, many major file storage providers (FSP) still do not support this functionality (as of September 2022).
Using the Open… function in the Library, you can quickly access and work on individual documents.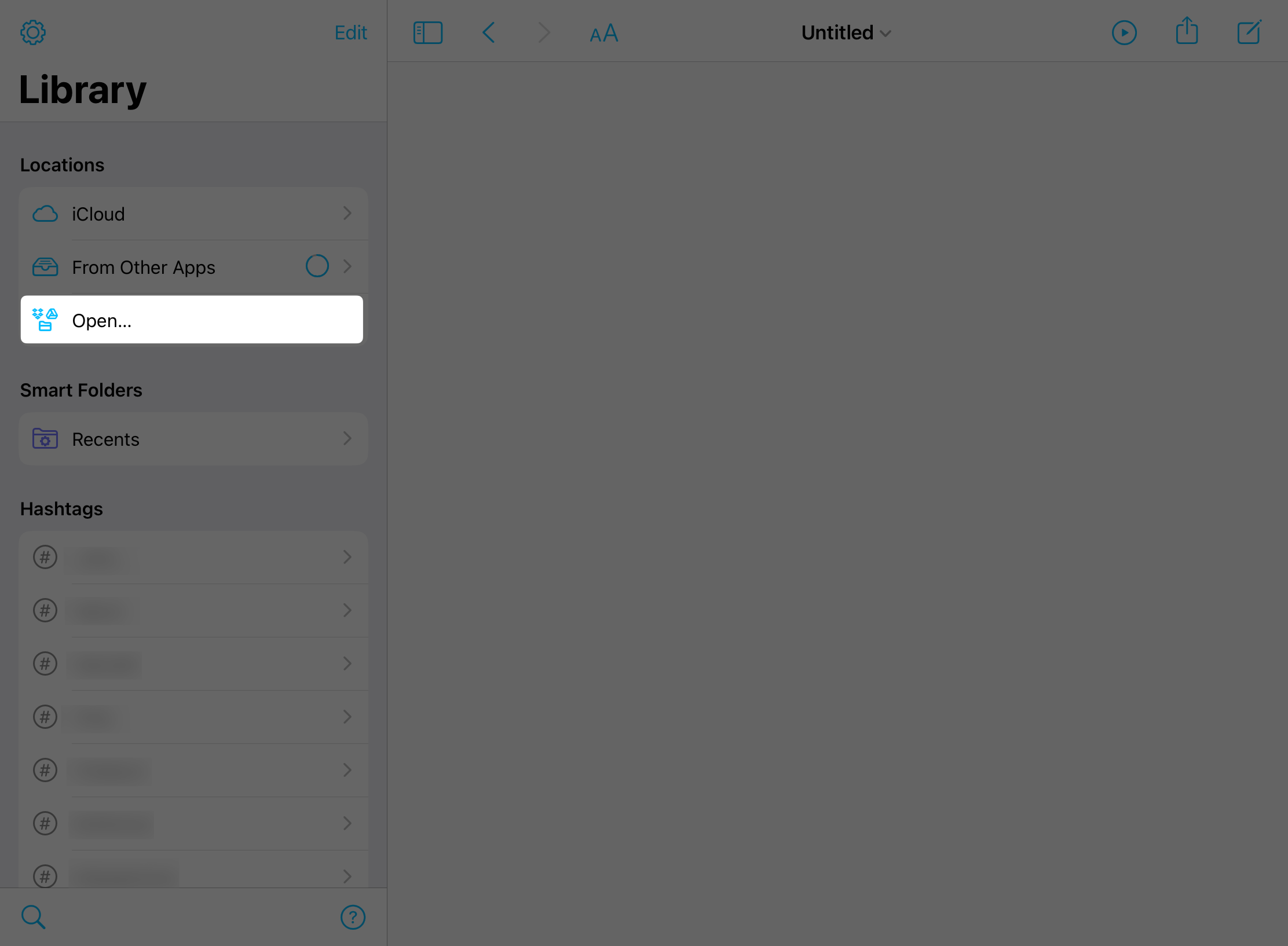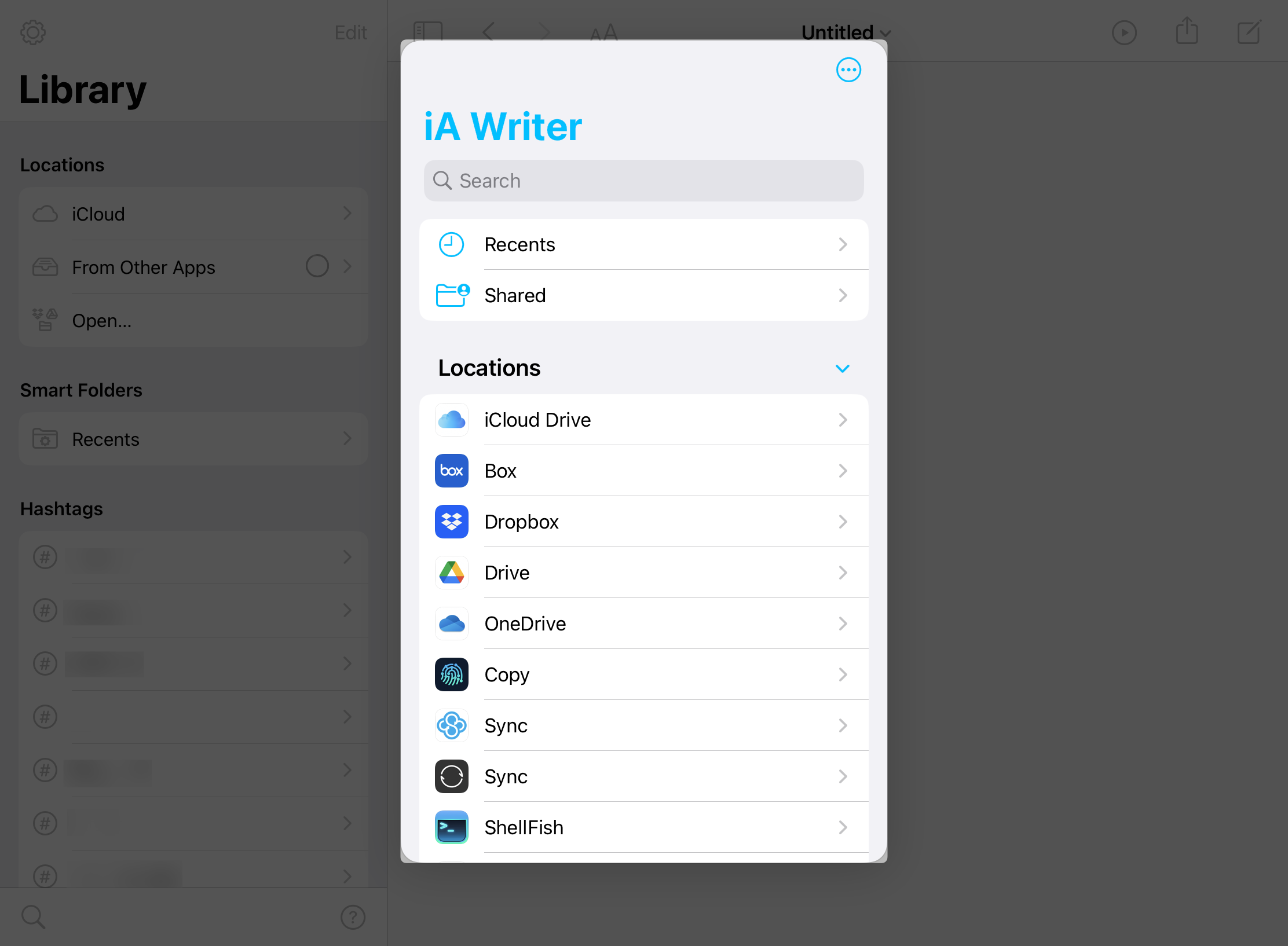 If you do not see your file storage provider's folder in the popup Files window, please ensure it is enabled directly in the Files app.