On macOS, effortlessly insert images, text files, code, or CSV tables into your documents with Content Blocks.
Besides the integration of elements into your file, this feature also offers an excellent document management solution alongside the Table of Content or Library options like Favourite, Smart Folders, or Hashtags.
Among all the use cases, Content Blocks are particularly popular for writers who need to compile various chapters of their book into a unified document.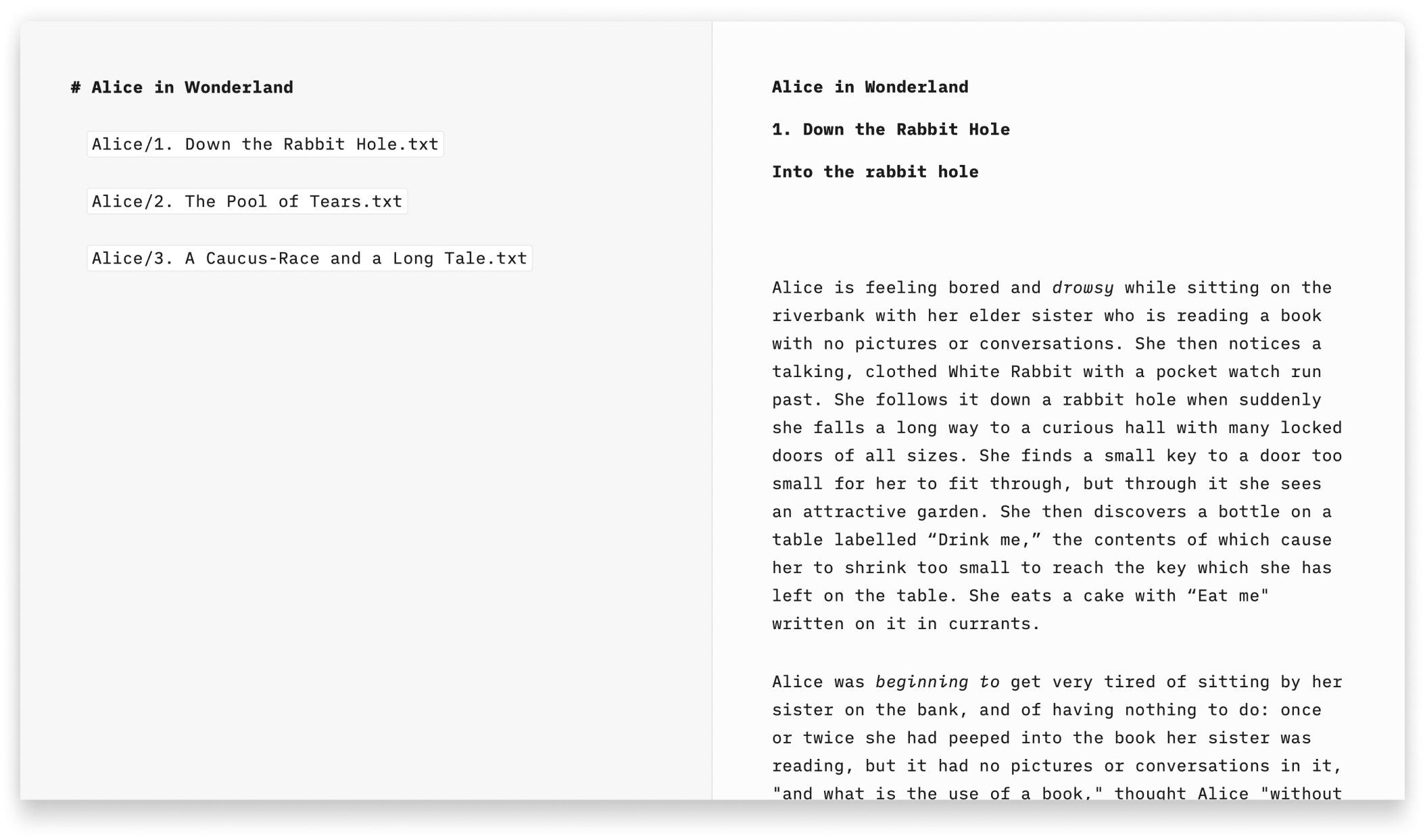 Origins of Content Blocks
John Gruber, one the inventors of the Markdown markup language, remarked that image syntax was his biggest mistake with Markdown, and mentioned an alternative:
My best idea for good Markdown img syntax would be to just paste in a URL ending in .jpg/.png/.gif etc.
In our search of support for file transclusion, we landed on a syntax for what we call, Content Blocks.
The Content Blocks feature was added to Writer a few years ago, if you want to know more about our journey with this, feel free to check our blog post from that time: iA Writer 4.
Adding Content Blocks
You have two ways to embed files in your document as Content Blocks. In both cases, the same principles should be followed:
the Content Block must be at the start of an empty line
embedded files should be referenced in iA Writer's Library
captions in quotes or parentheses can be added (this will be ignored with .txt files)
1. Drag and Drop
Simply drag and drop the file you would like to embed into your document opened in the Editor.
This can be done from iA Writer's Library directly but also from Finder, or even your desktop (note that dragging a file onto the Editor adds a copy in the Library).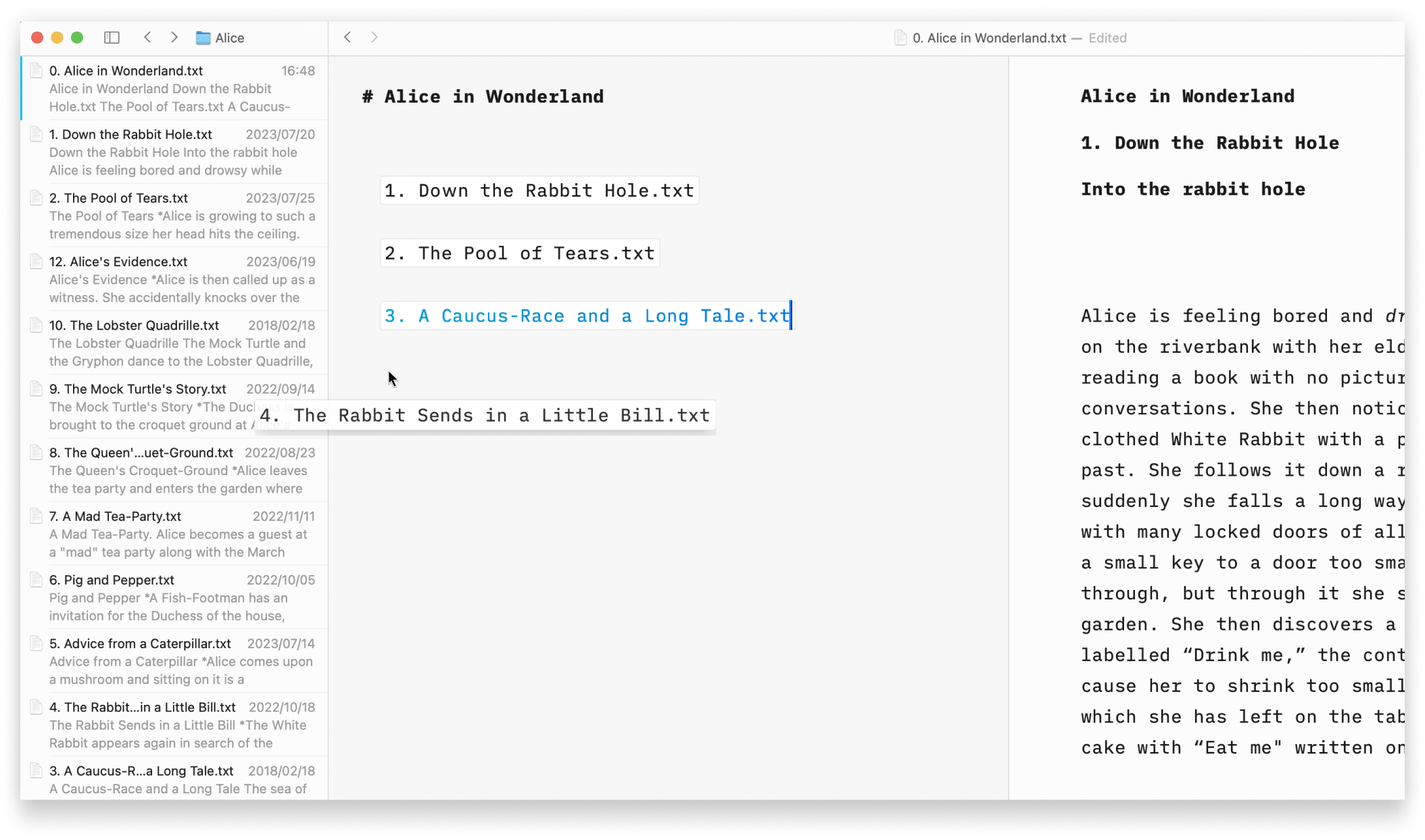 2. Typing Path
You can manually type the path of the file to embed in your target document. Be sure to respect the proper syntax, as below:
Section.txt "Section"
Balance Sheet.csv 'Finances'
images/Structure.jpg (Data Flow)

💡 Autocomplete will help find and add Content Blocks for you. To trigger autocomplete:
type a slash /
type a few letters of the file you'd like to add
select the correct file and hit return
These embedded files are rendered in the Preview and will be included in documents exported to HTML, PDF, Markdown and Microsoft Word.