Navigation Windows
The management of your files in Writer for Windows will be done mostly from the File list of the Library.
Sort By
On top of the File List is the Sort Bar where you can sort folders and files by Name or Date.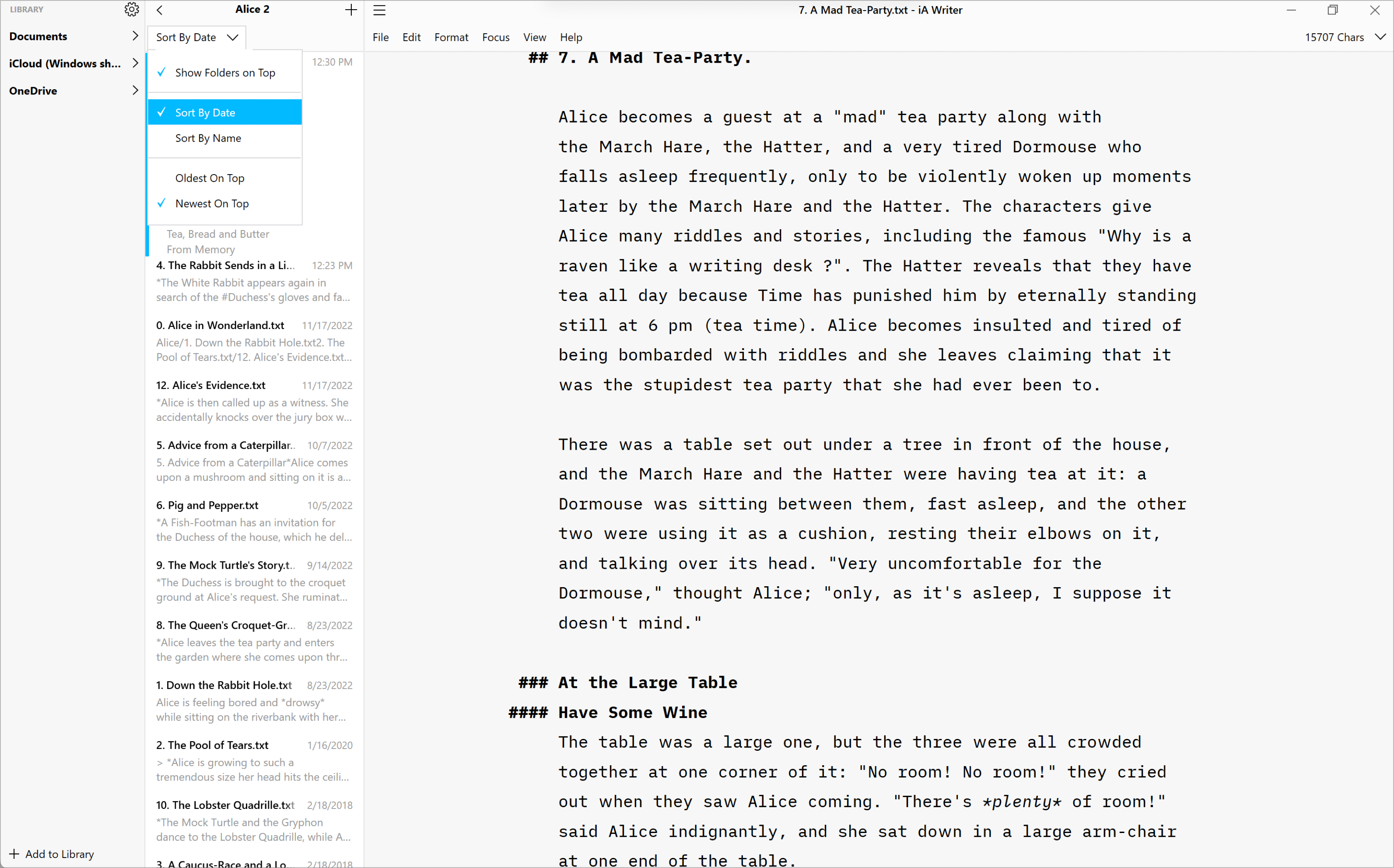 Embed Files in the Editor
Drag a text file, image or CSV from the File List right onto the Editor to have it embedded in the current document. You'll see your additional text, image or table render in the Preview.
This is a great way to group many smaller texts into a larger manuscript.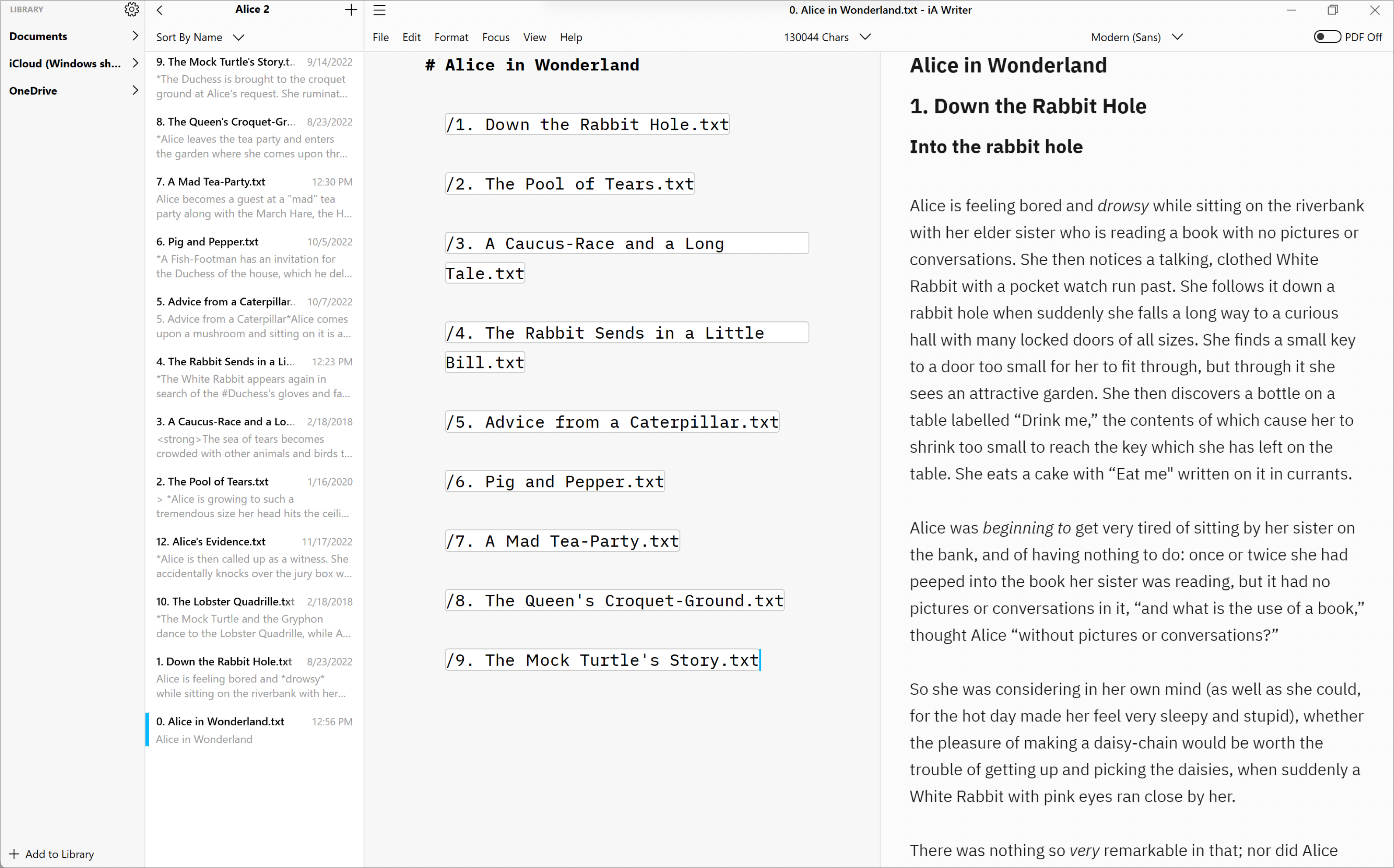 Focused Outline
An exclusive feature of iA Writer for Windows Focus Outline shows you the headings as an outline of the entire document. Click any heading in the Outline to jump to that section of the document in the Editor. Just like Focus Mode, only the section of the document you are editing is highlighted in the Outline, so you always know exactly where you are.
Library Preferences
Access these in File → Preferences → Library. Here you can:
Choose how to sort the files
Choose whether to pin folders to the top of the list
Show or hide file extensions in the list