Modify the Preview Android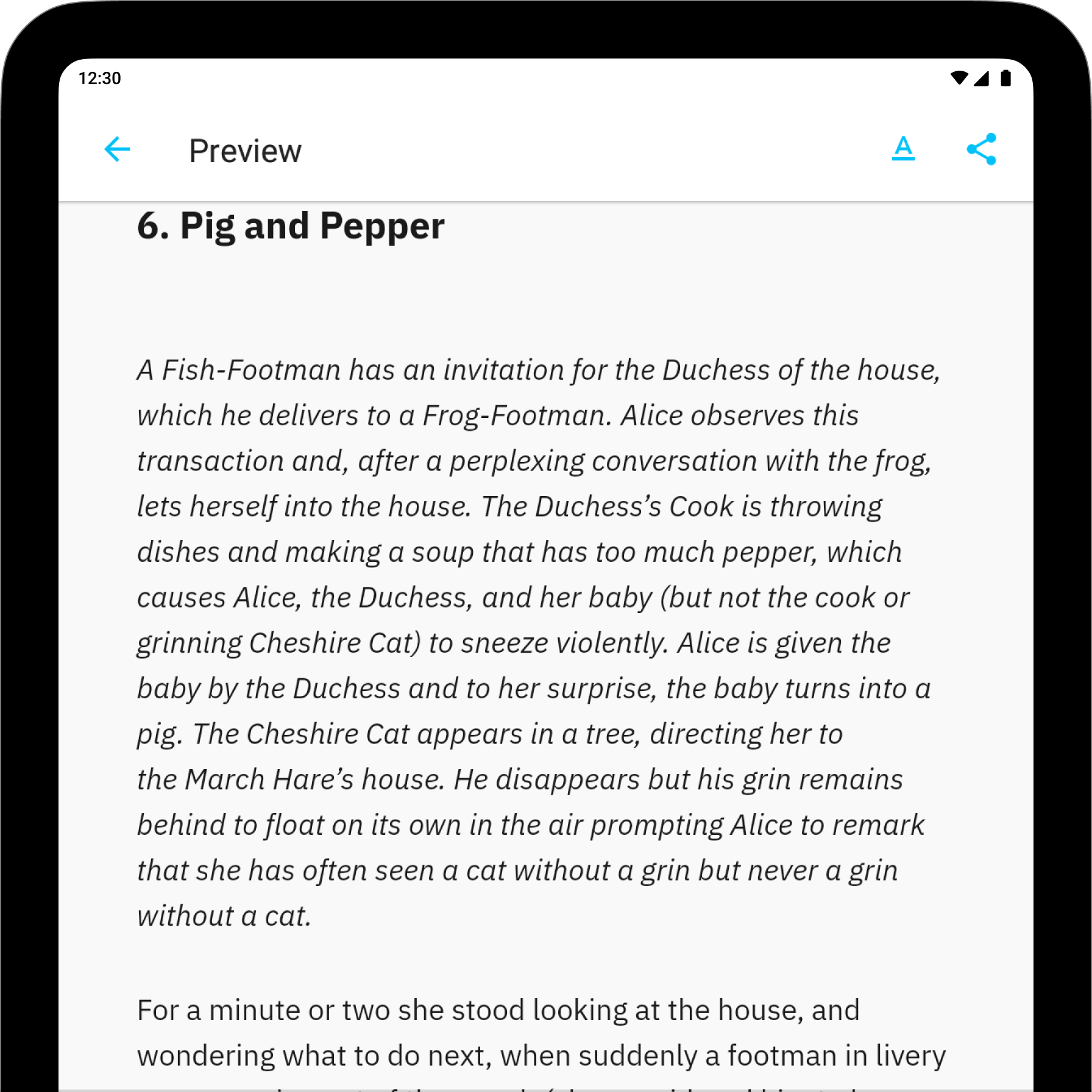 iA Writer for Android comes with a couple of in-app templates rendering in Preview.
Preview determines what Export will look like. You can change the rendering of Preview by switching Templates.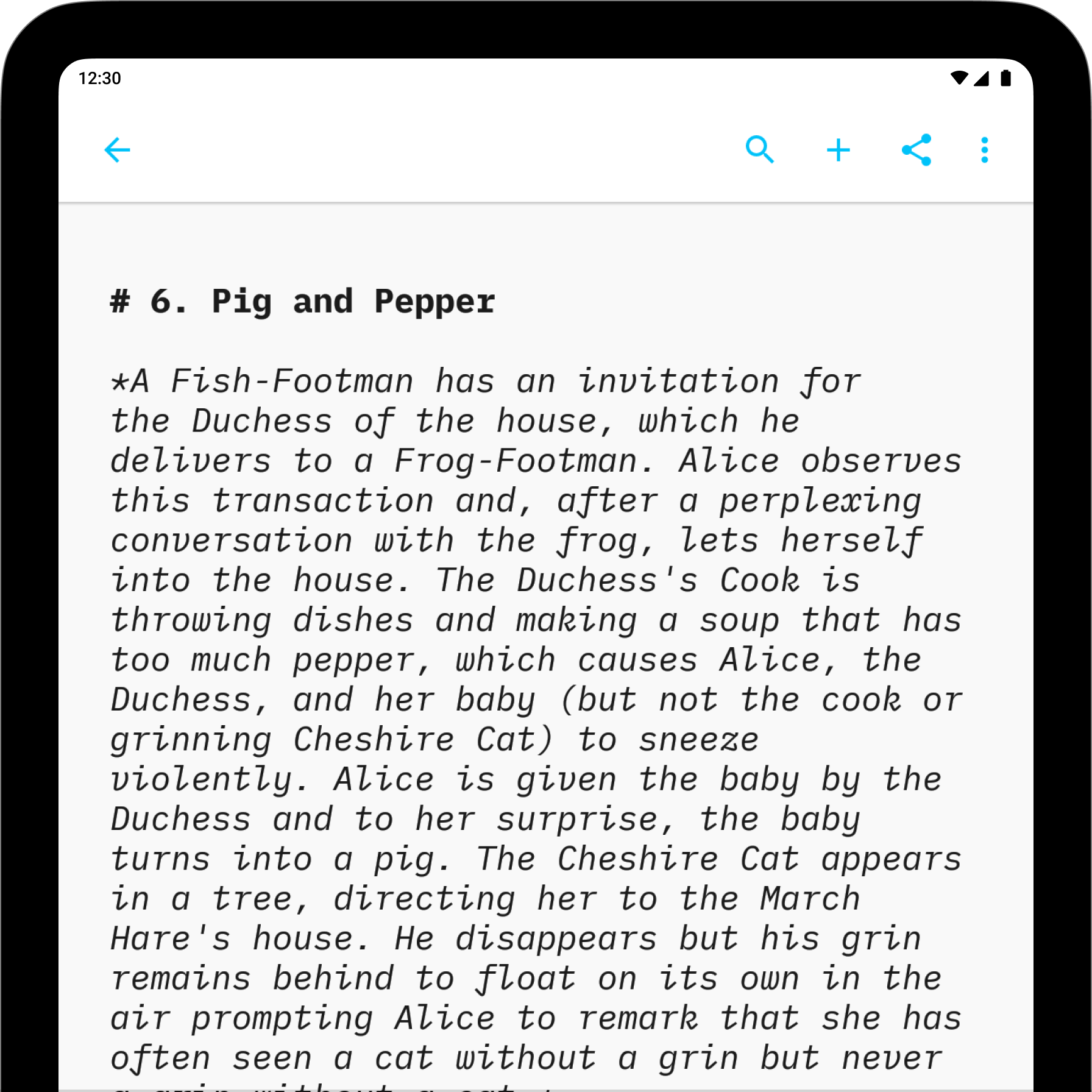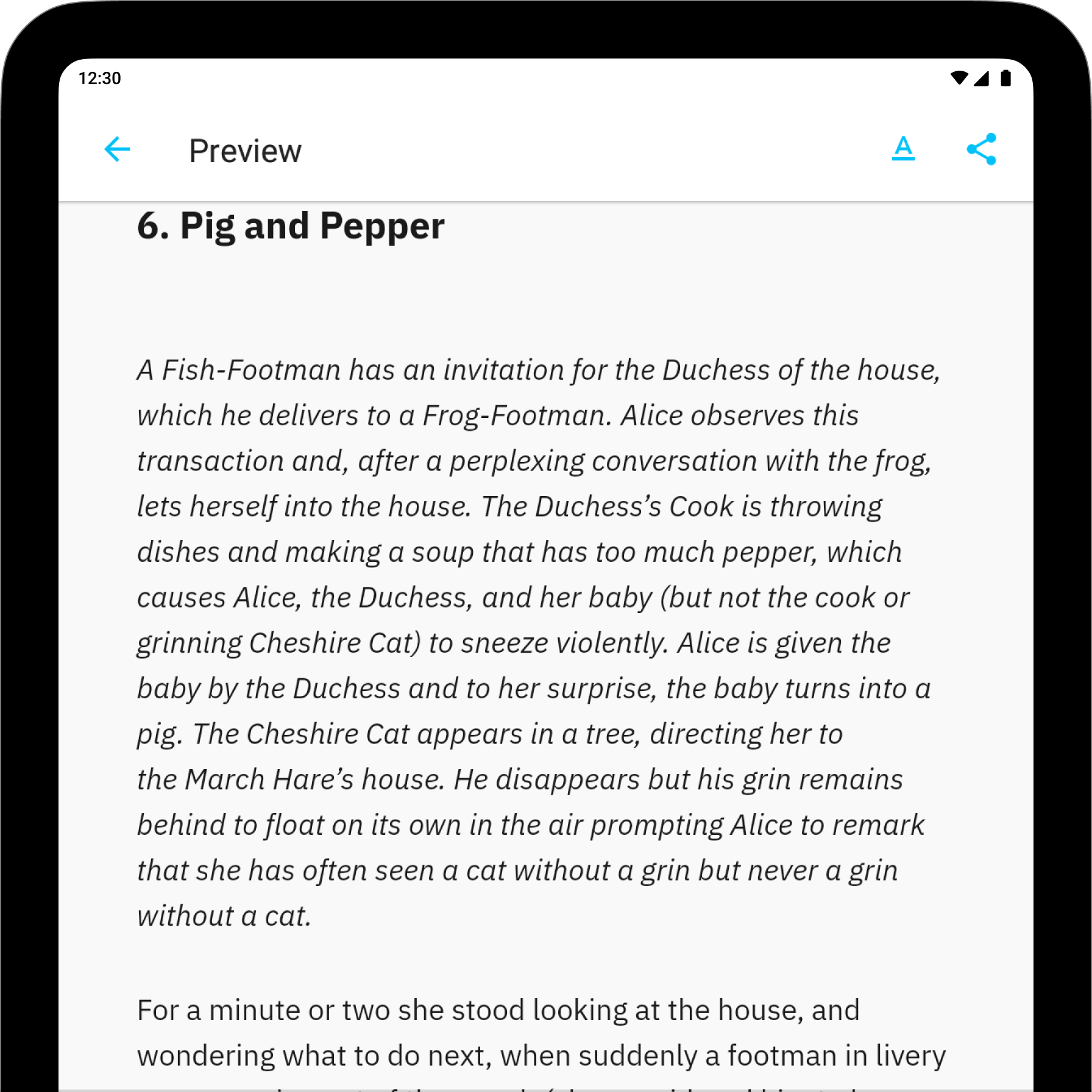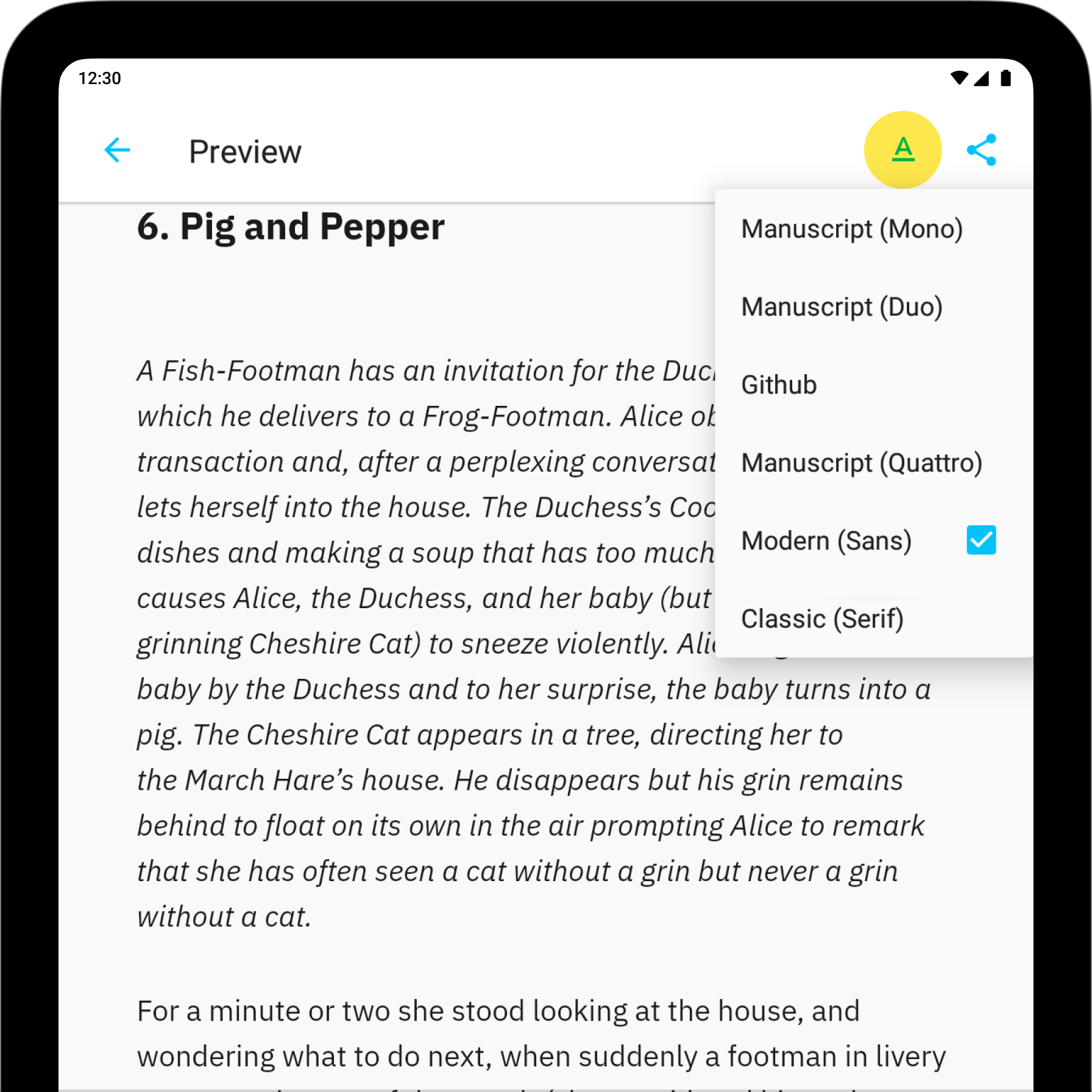 The "template" button let you change the currently selected template. Thanks to those templates, you can modify the font and layout of the rendered document.