In Writer for Windows, you have different options to change the rendering of Preview: the fonts, the layout or even background color.
Web & PDF Modes
You can choose between Web mode (rendering HTML) or PDF mode: simply toggle ON and OFF the PDF mode on the top right of the Toolbar.
You have more formatting options available in PDF mode via Preferences → Templates.
If you make changes to your document, you can click the refresh button at the bottom right of the PDF preview to see these changes reflected.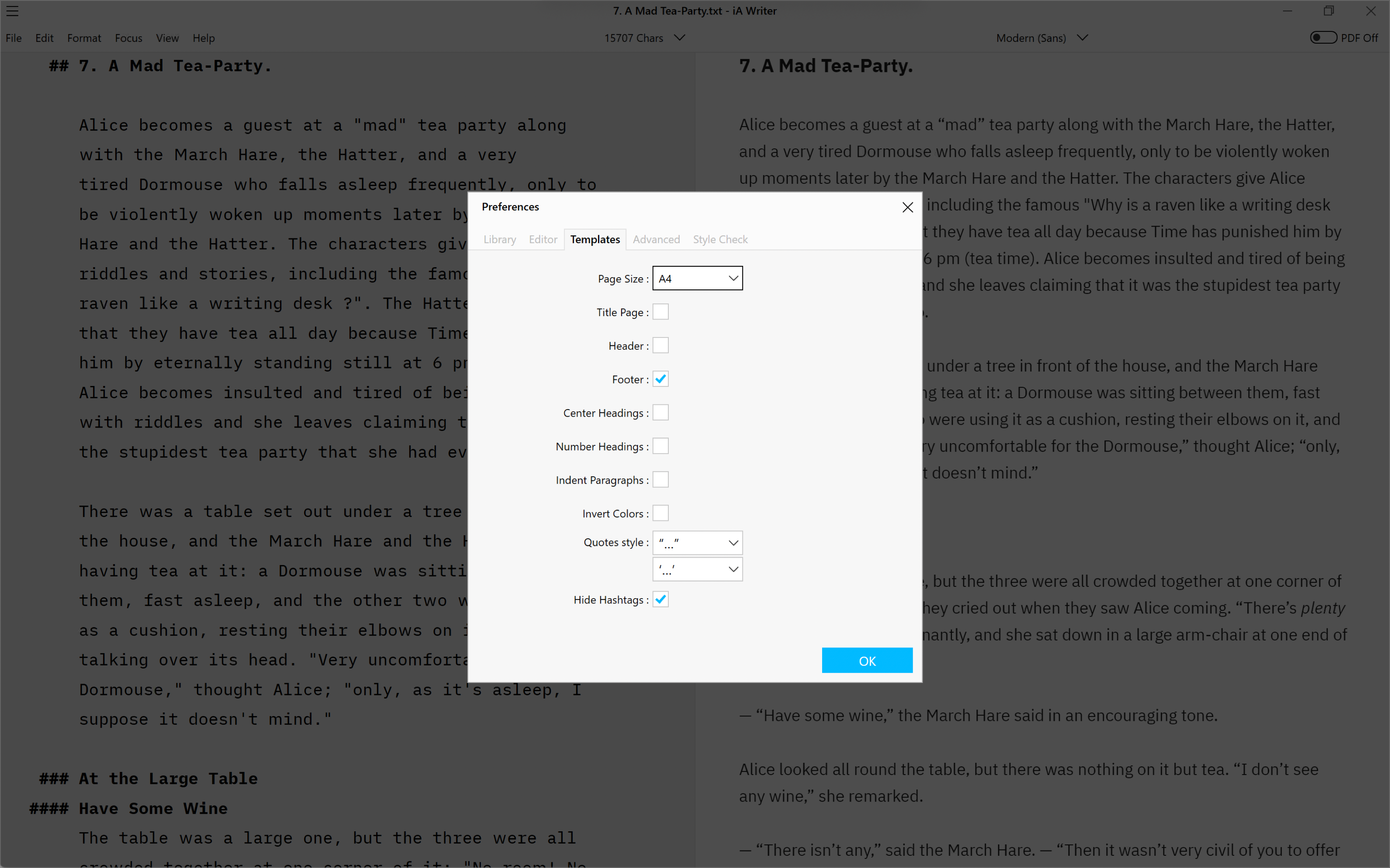 In the Web mode, you can invert the colors to mark the difference between the Editor and Preview.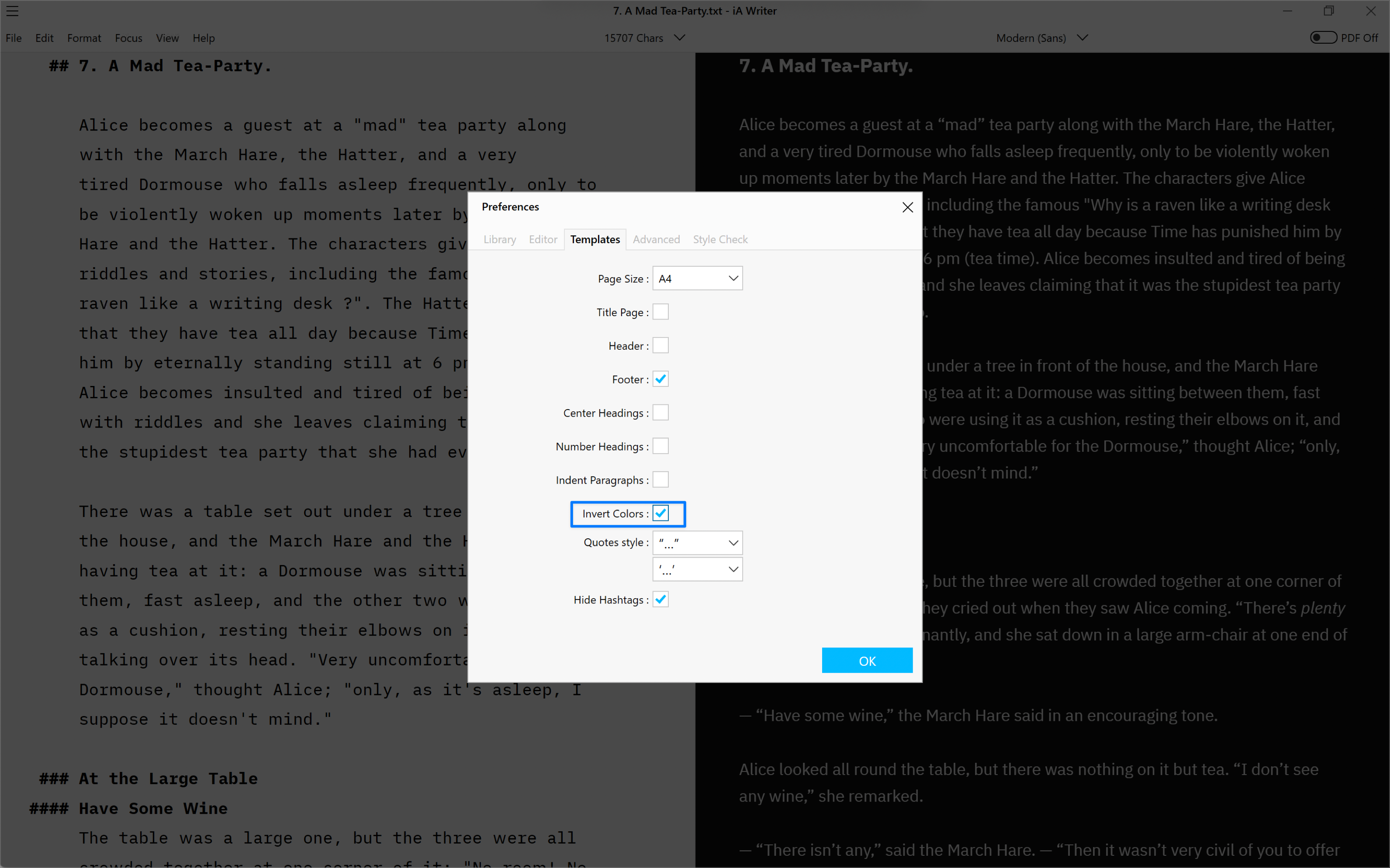 By default, Preview will scroll in parallel with the Editor. If you wish to scroll the panes independently, you can disable the parallel scrolling in File → Preferences → Editor → Synchronize Scroll.
Fonts & Layout
You can modify the font and layout of the document in the Preview thanks to the Templates:
via the Toolbar (middle of Preview)
in the Menu select View → Templates.
Preview determines what Export will look like. In the case of PDF, the currently selected typography in the Preview will be used.
A Little Extra…
If you are familiar with web development, you surely know the inspector tool lets you see parts of the code rendered by the page, such as HTML and CSS. You can enable the Web Inspector tool in the Preview, in case you wanted to know what your document is like, under the hood.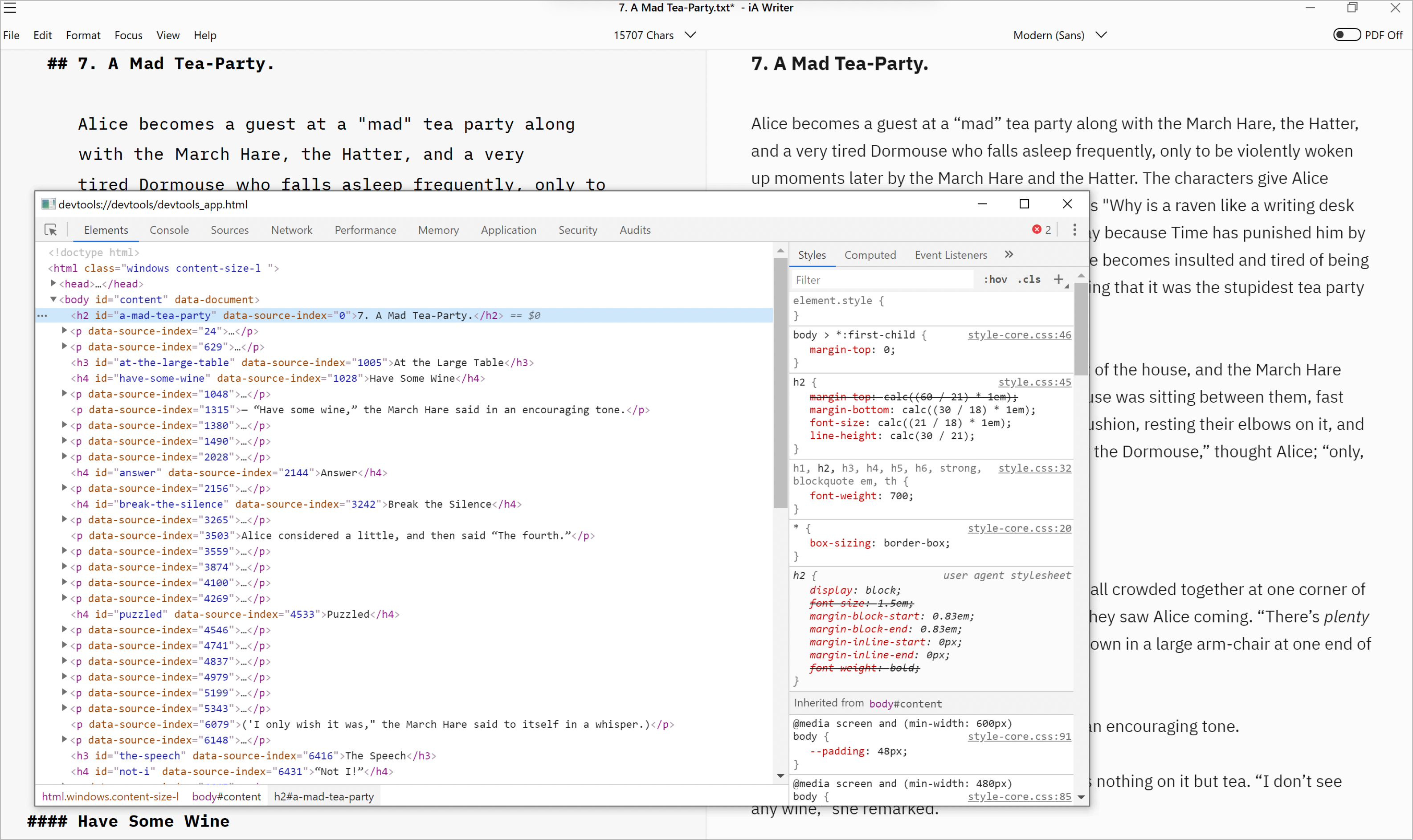 On Windows, you can enable the Chromium inspector by using Ctrl J.