Metadata Windows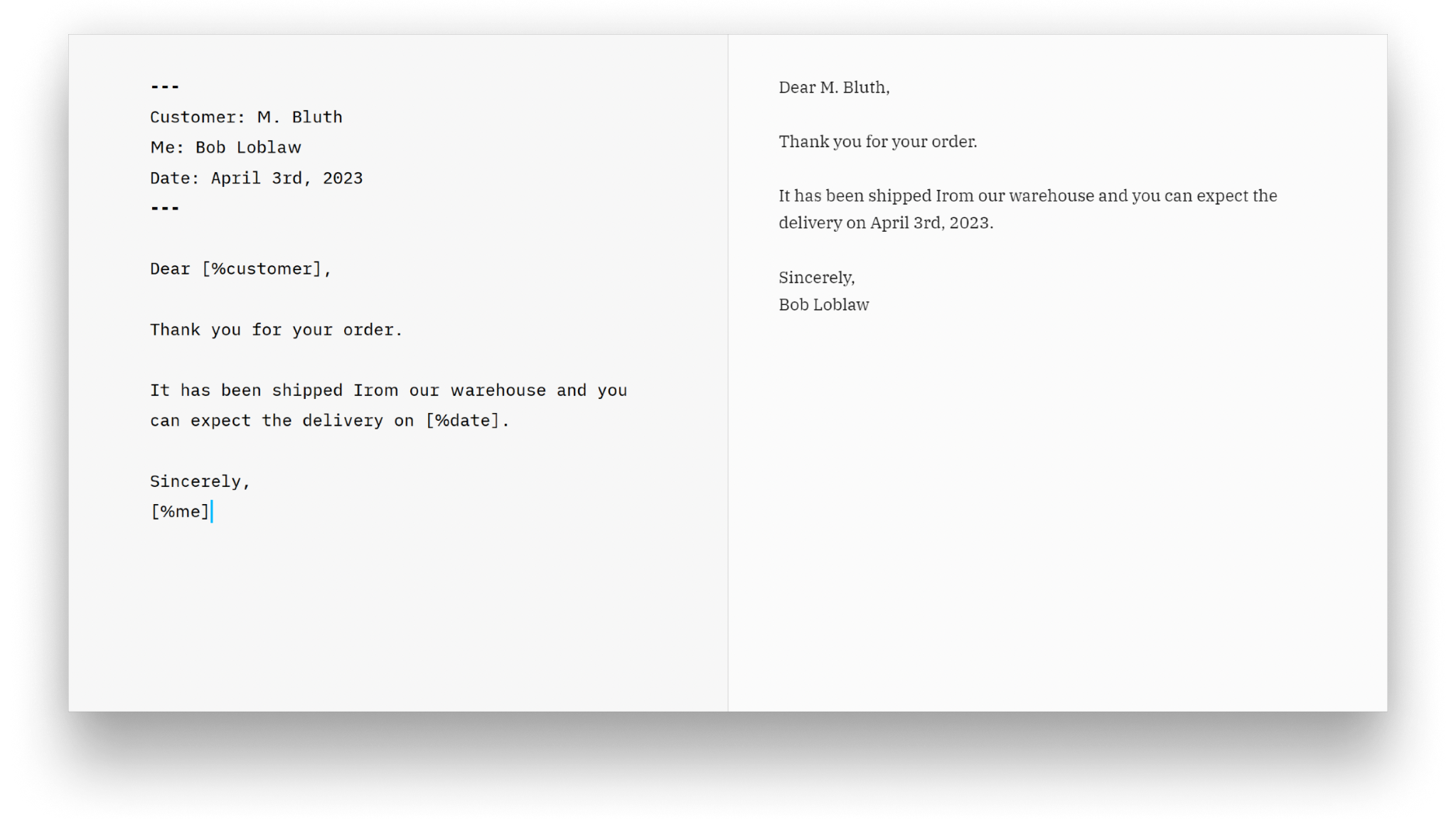 On Windows Metadata keys can be used as variables in text, and they will be automatically substituted for Export and in Preview.
One of the best uses of metadata, for example, would be to build correspondence templates.
Writer supports metadata at the beginning of documents.
Metadata must be separated from the rest of the document by three dashes.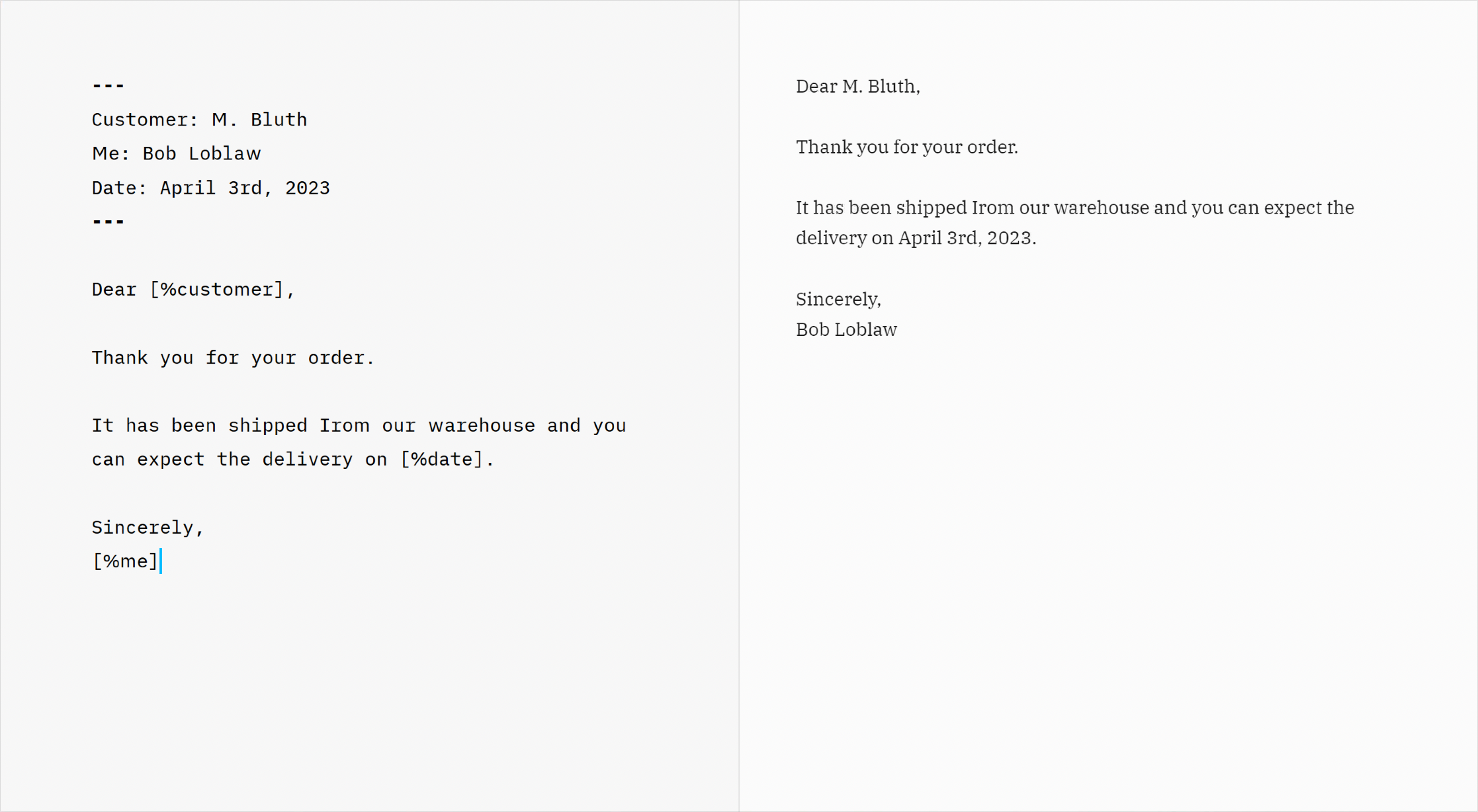 To do so, define your metadata at the very top of your document, followed by an empty line.
---
Customer: M. Bluth
Me: Bob Loblaw
Date: April 3rd, 2023
---

You can then use the metadata in the text by putting it in [brackets] and adding a % sign.
Sincerely,  
[%me]