Presenting Online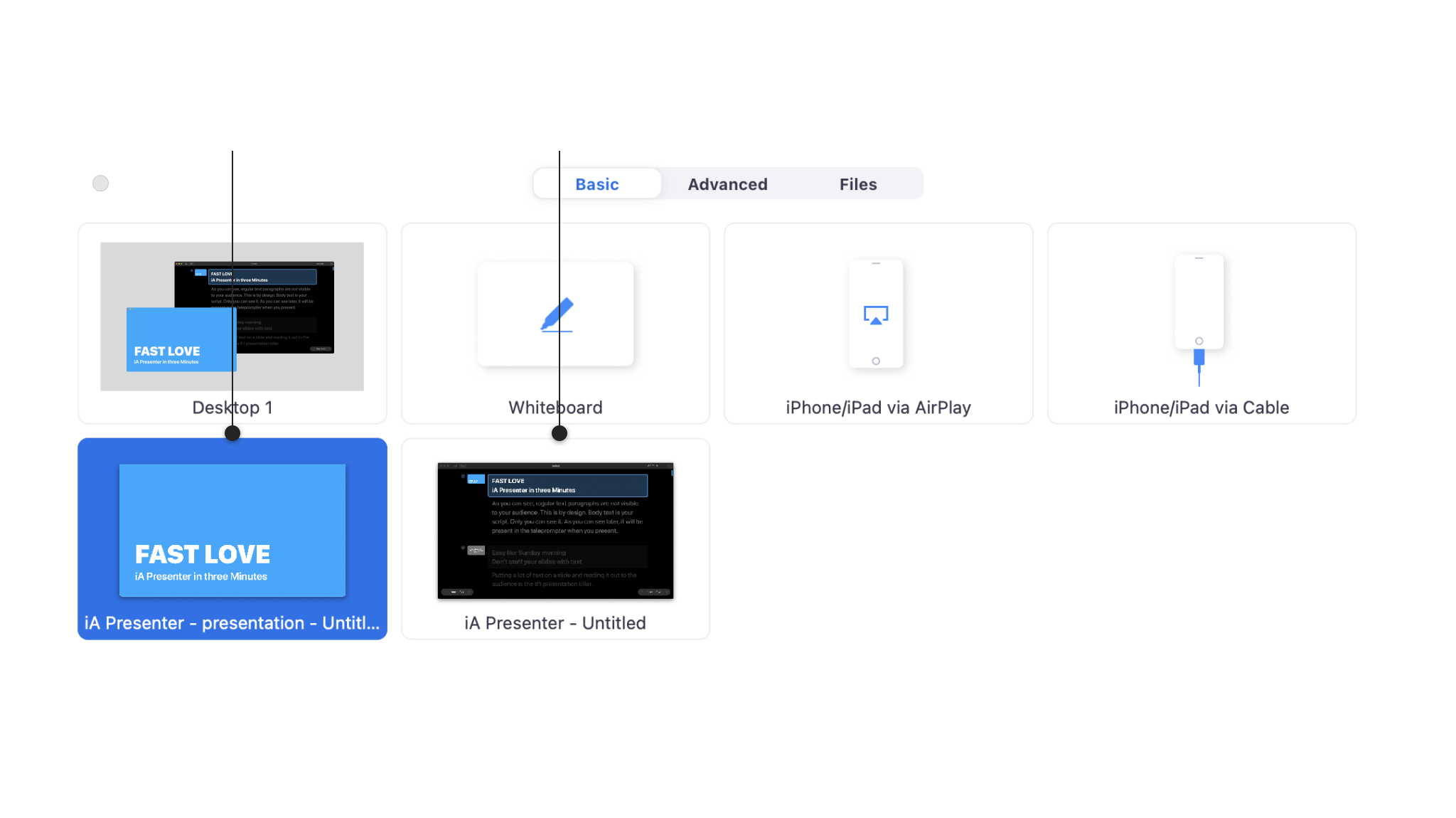 With the slides for your audience and the teleprompter for you in two different windows, it is comfortable to do your presentation online.
For your audience: the slides
When you launch the
Presentation Mode
, a different window will open for the slides. Third-party software such as Zoom or Google Meets can capture that window only and project it to your audience, while you read your notes. This is how it would look like on Zoom: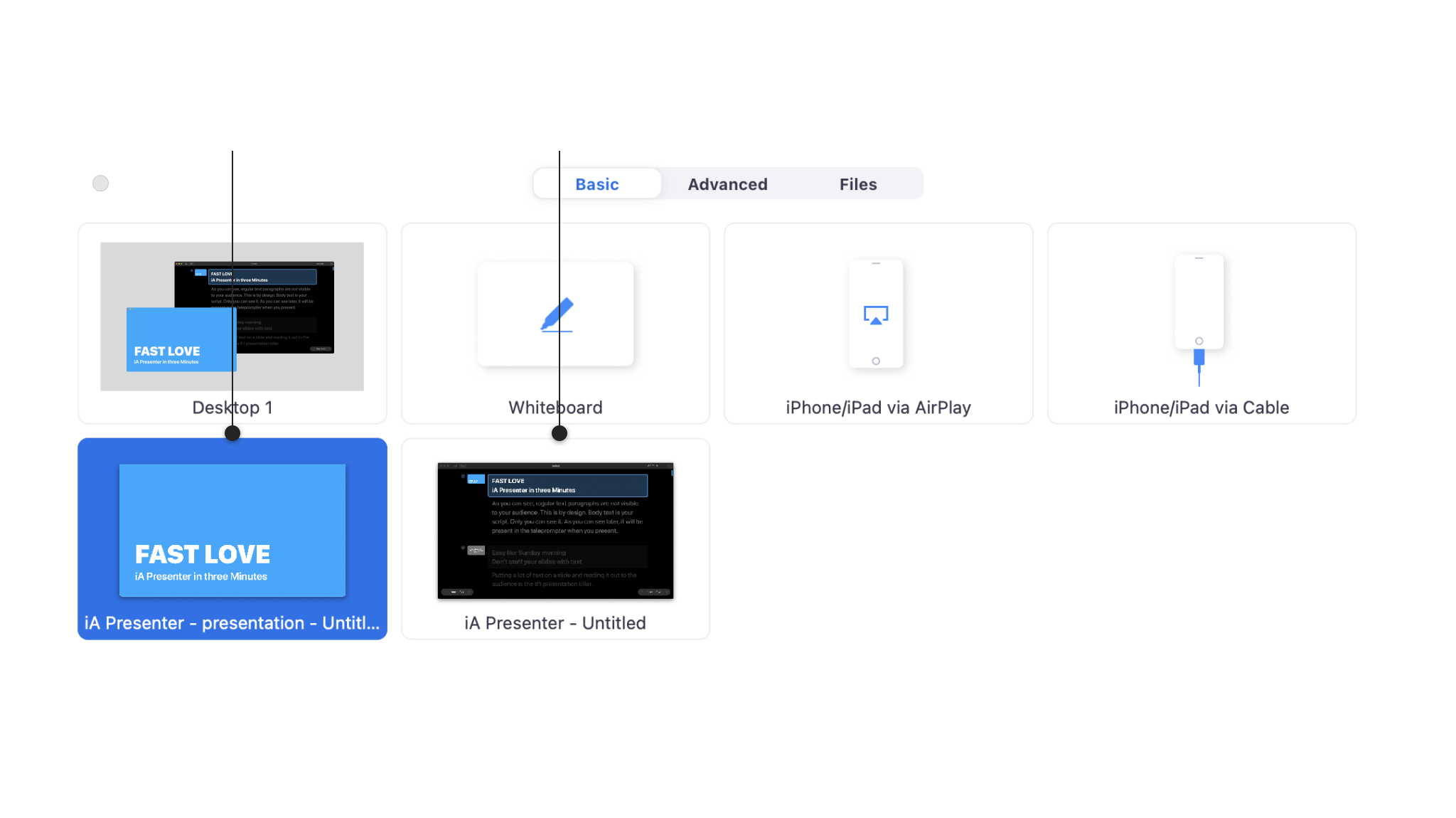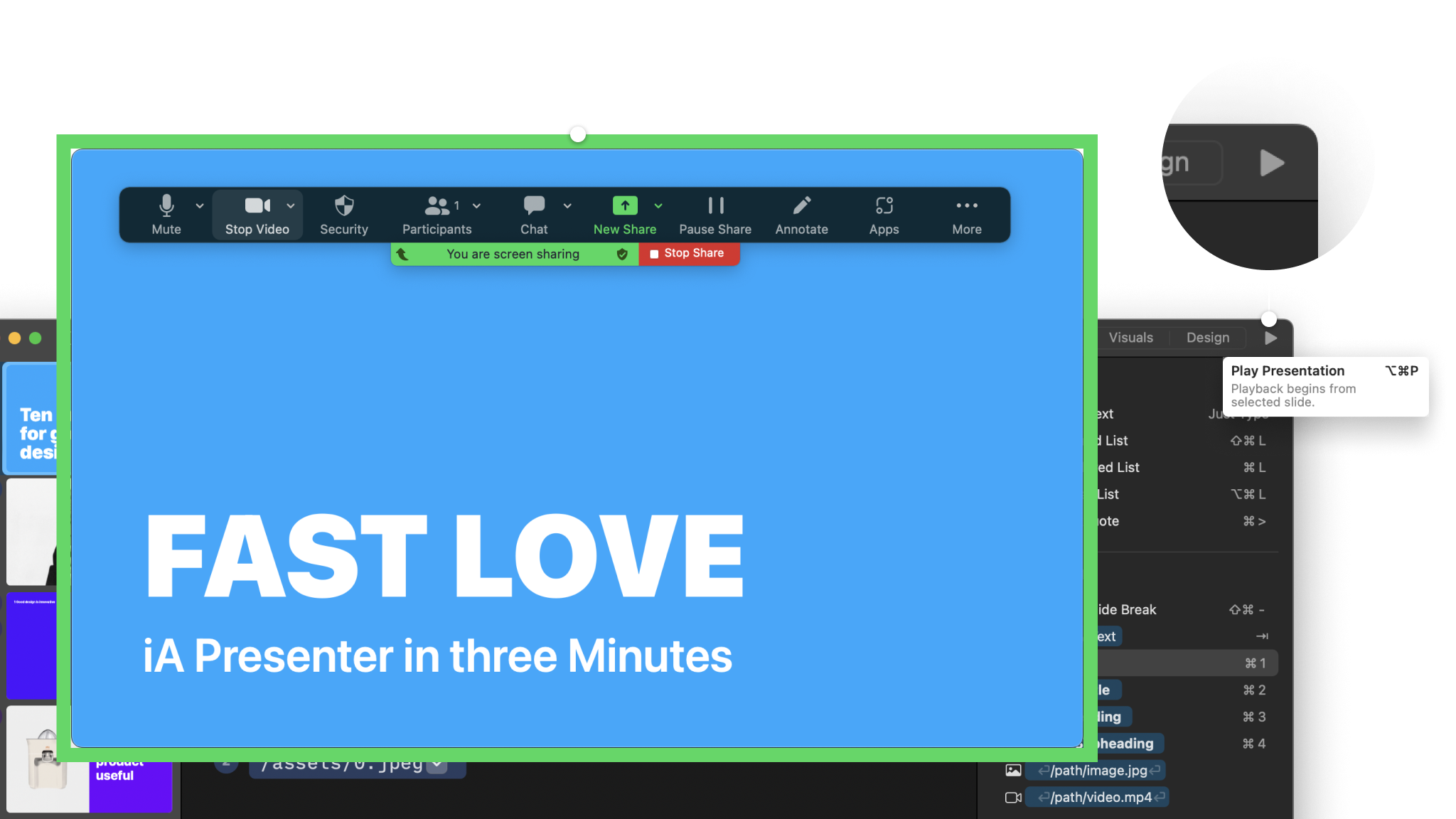 In the second screenshot, the slides are hiding the teleprompter but you can, of course, rearrange the order of the windows.
For you, the teleprompter
On the teleprompter, you have two layouts available to see at the same time the thumbnails and your note. While presenting, you can always switch from one to the other, without your audience realizing it.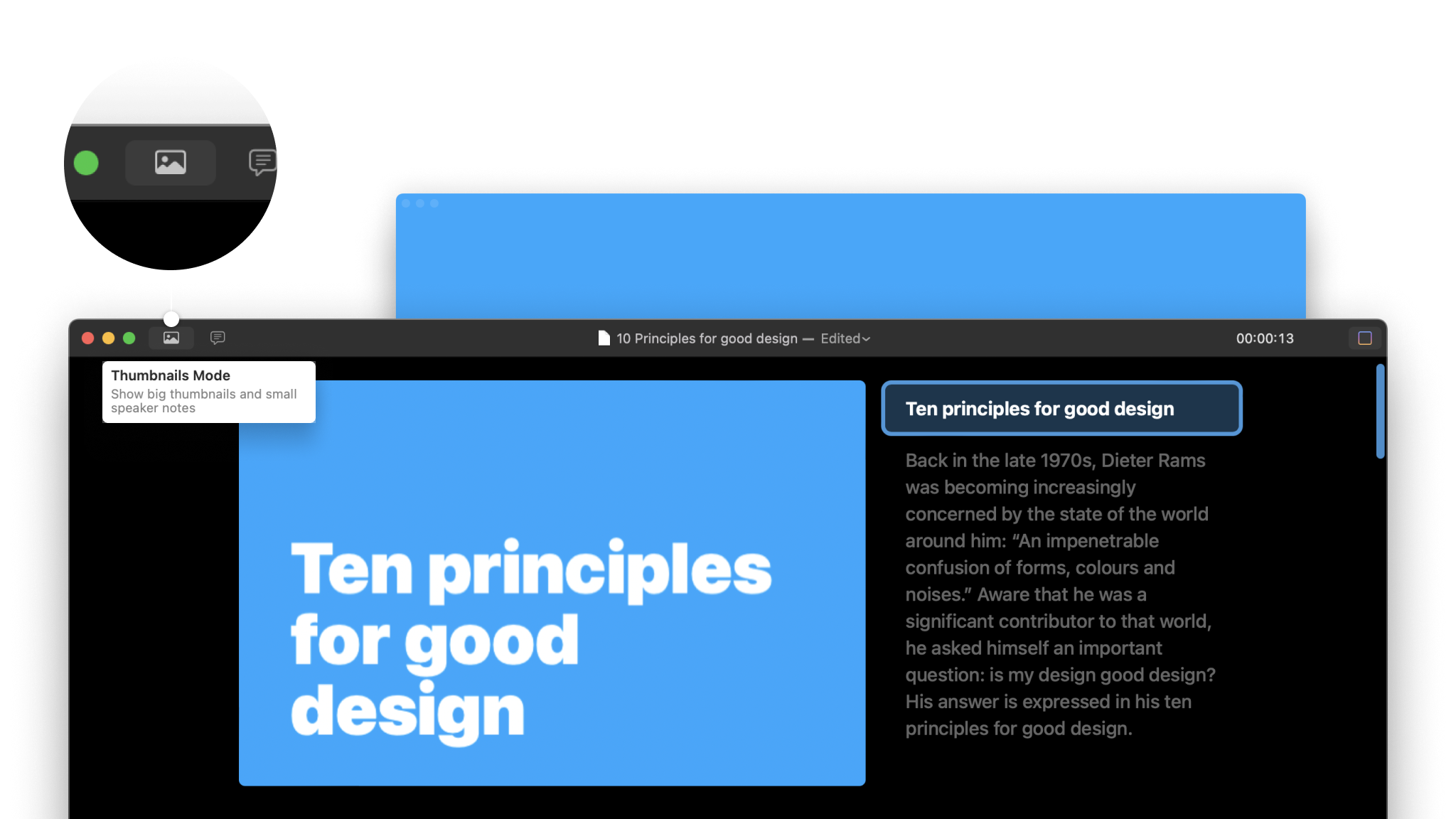 The Thumbnails Mode
Makes the thumbnails bigger than your notes, convenient when you have detailed diagram or busy slides to go through.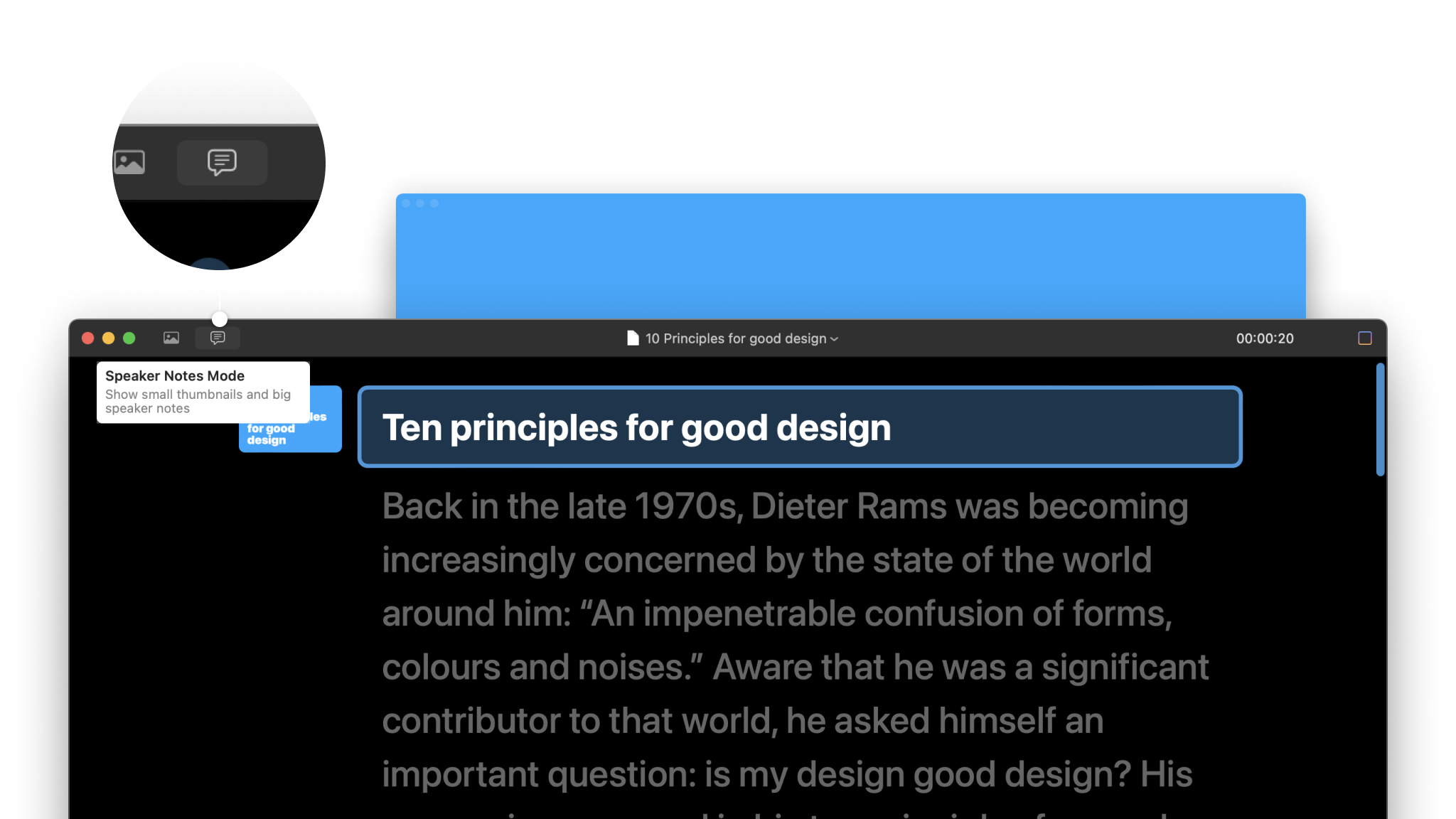 The Speaker Notes Mode
When the main focus is your notes.