iA Presenter analyses the content of your slide to perform the layout. Add your text and images, and Presenter picks the right layout for you.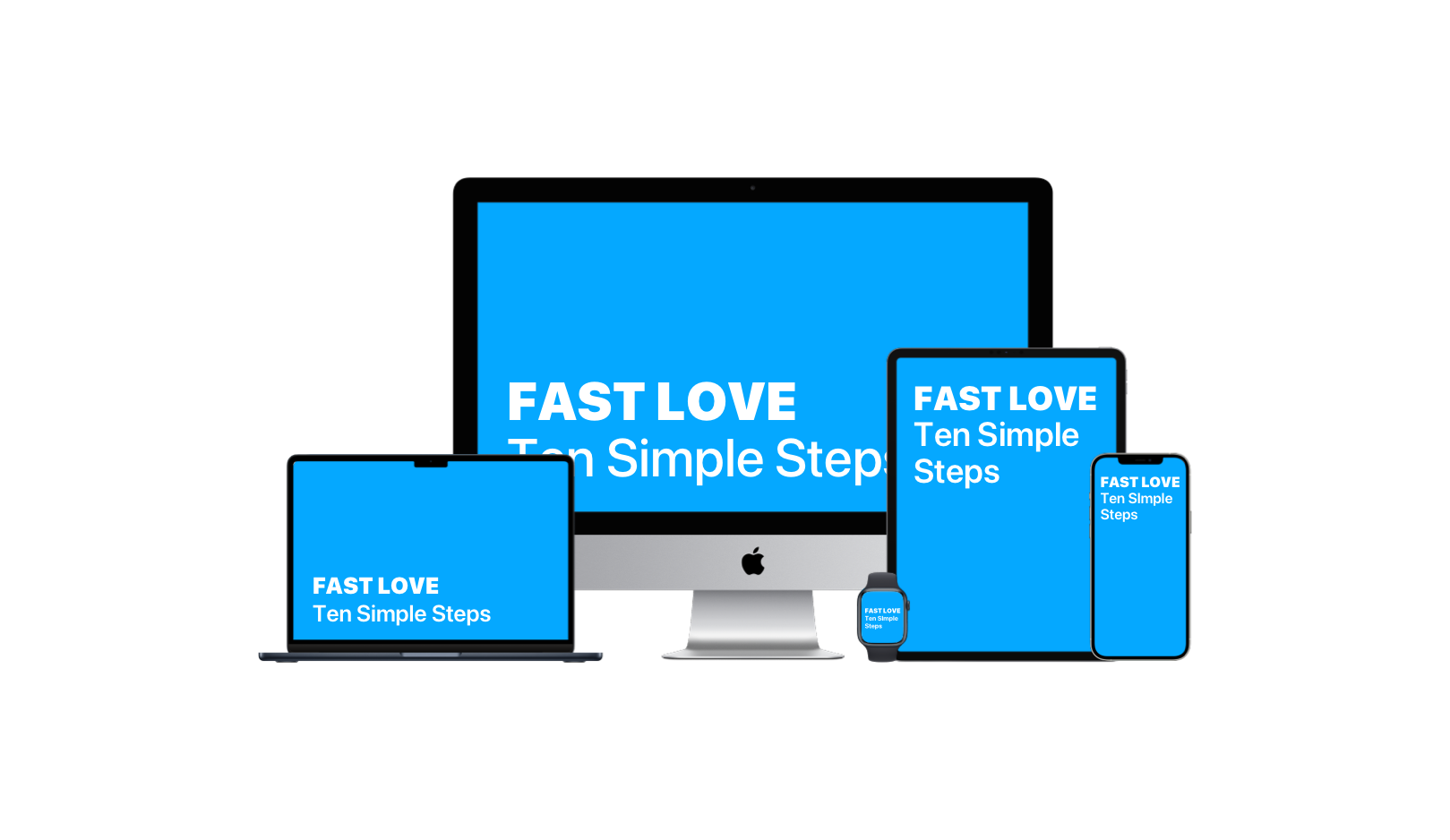 Layouts are responsive. They adapt to screen size. So, no more pinching on the phone, no more pixel-pushing because you're presenting on a different monitor. In iA Presenter, the layout adapts to wide screens, different overhead projector ratios, Zoom windows, tablets, phones… no more static templates!
To decide on the layout, Presenter uses:
The number of visual blocks in the slide
The presence of graphics in each block
The first heading level of each block
The order of these blocks in the slide
Available layouts
You can add a new slide and pick its layout by using the layout picker + on left side of the toolbar. You have the choice between 15 different layouts.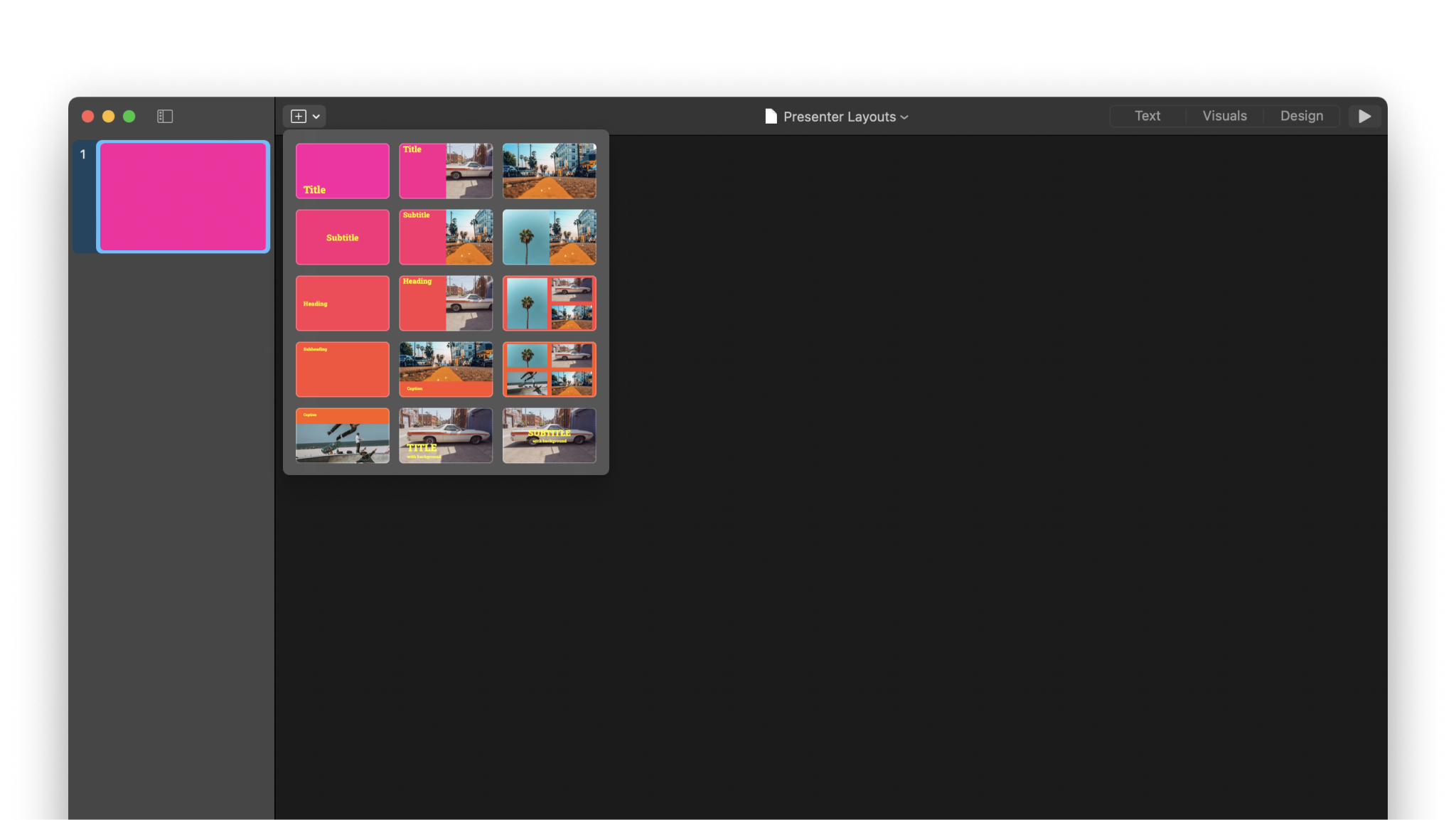 Titles
You can organize your presentations at different levels thanks to the range of titles we offer.
For the cover or your presentation, use an H1 (if you need to add details, an H3 is a good combo)
An H2 will create a centered title
For smaller sections of your presentation, use an H3 or an H4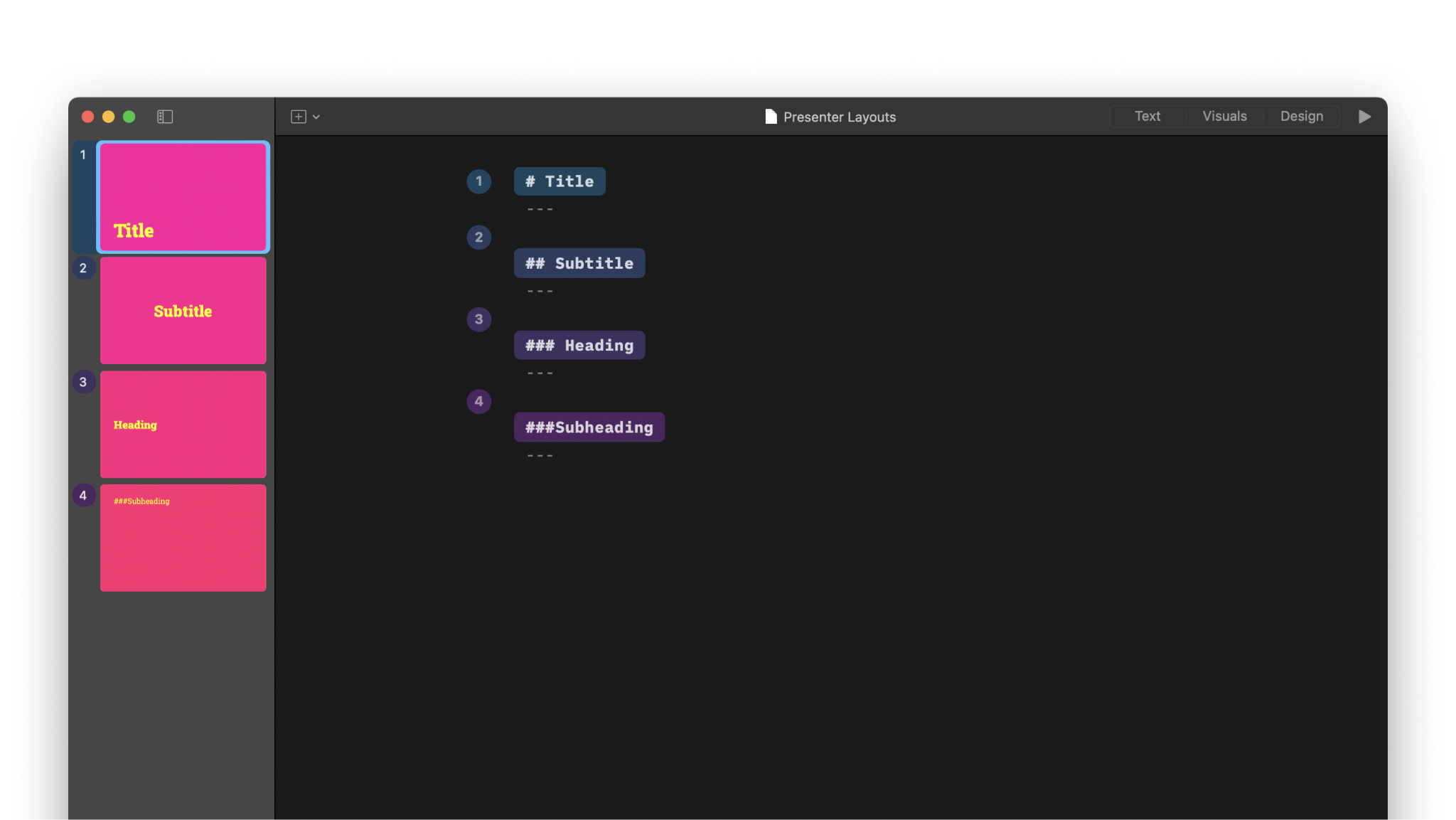 Text
To display body text, put a tab ⇥ in front of your paragraph. Walls of text should be used exceptionally to not bore your audience.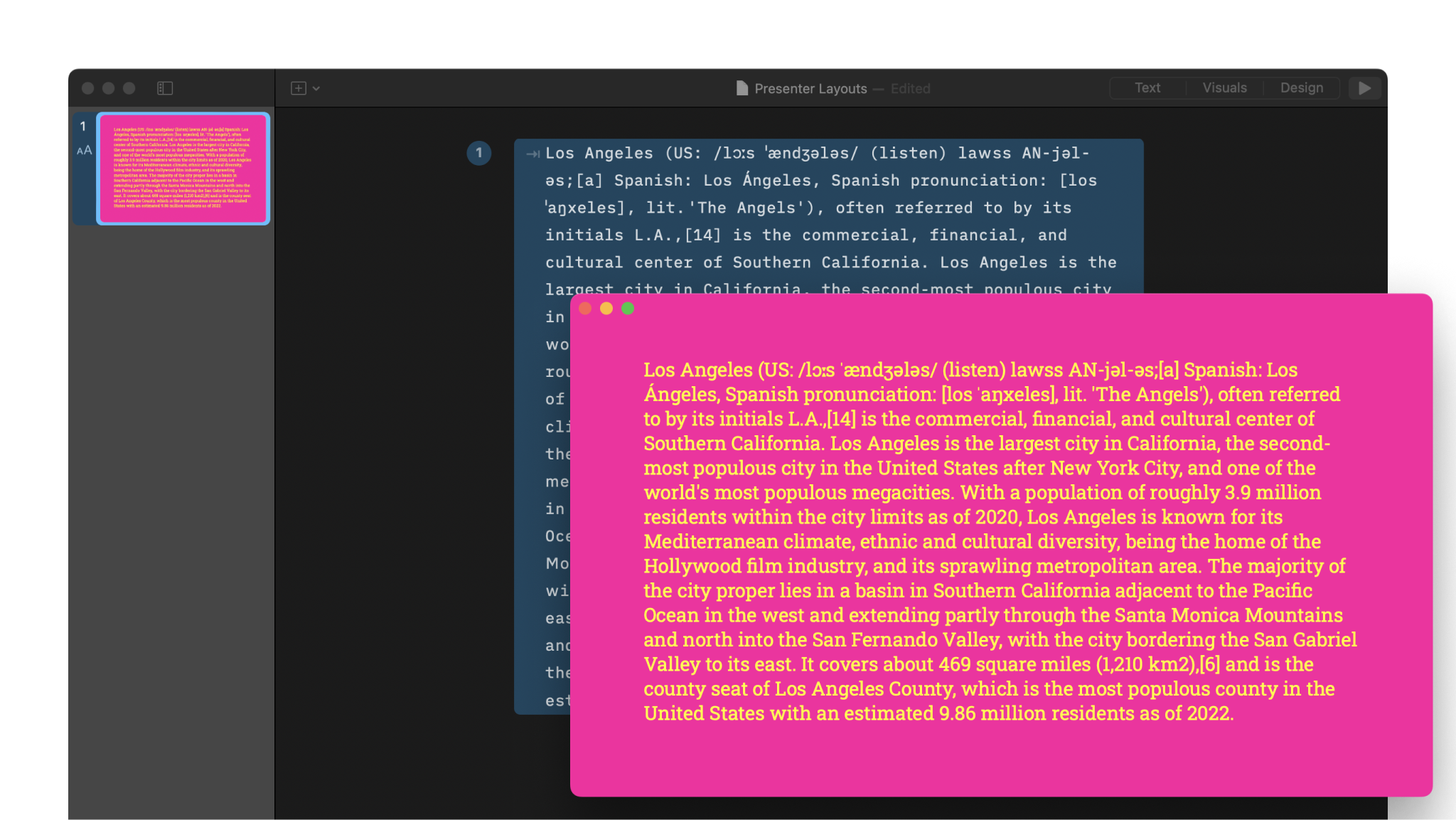 Split
When two elements on a slide are separated by an empty line*, they are displayed as split. It could be a title and an image (as below), two body texts, two images, etc… Up to three elements can be displayed side by side.
*if you want two elements to be displayed horizontally (title on the top and image on the bottom for example), do not add any empty line separating those elements.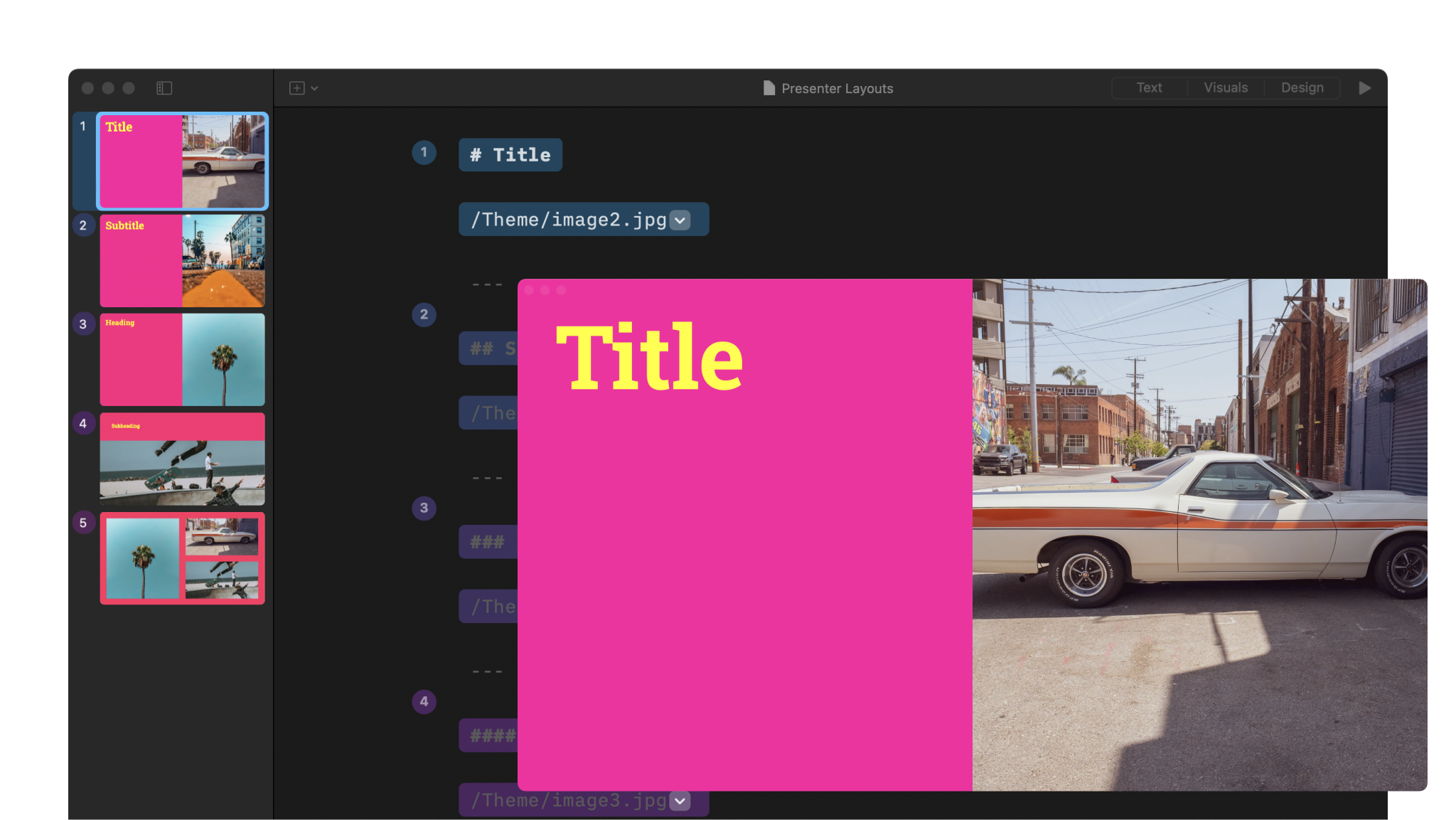 Grid
When more than three elements are on a slide, they will be rendered as a grid, following the order you have chosen. Here as well, various elements can be used together such as text, images, title…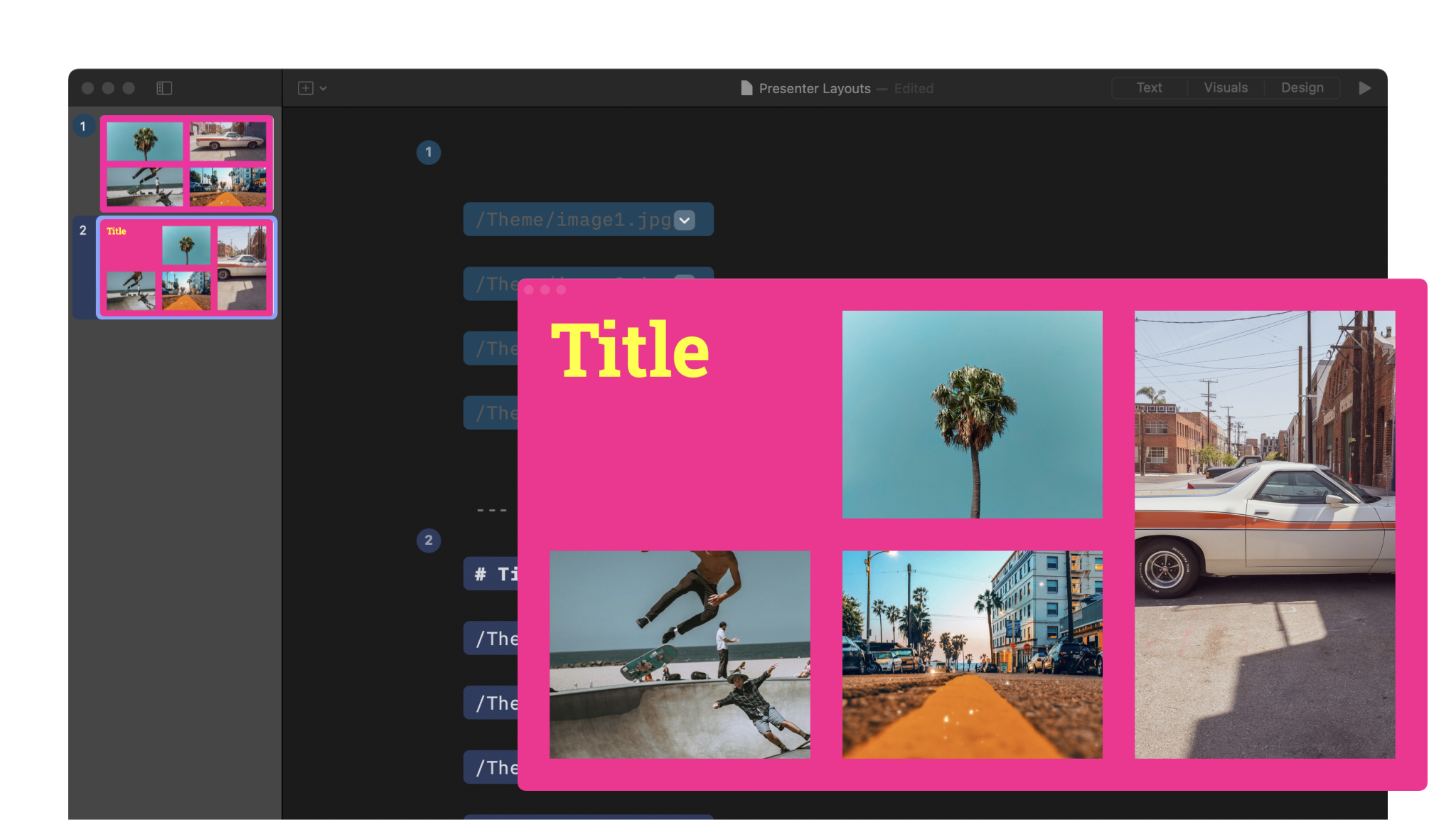 Captions
You can display captions or image titles with a combo of H4 + image. Depending on the order (H4 first or second), the caption will appear on top or bottom.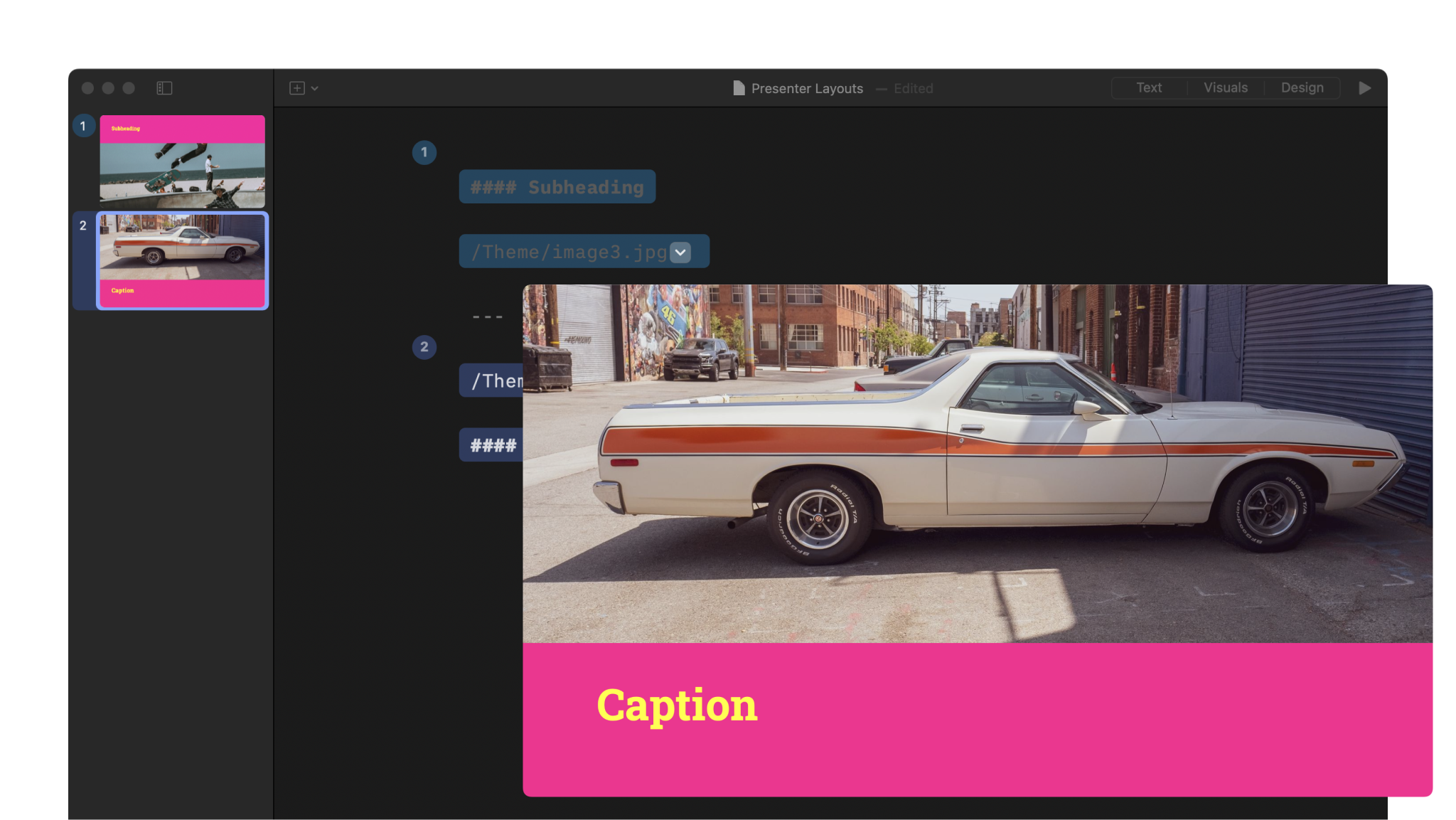 Image Background
As a cover for your presentation or for a regular slide, you can add a background image behind titles or text. If the color palette of the image you choose makes it difficult to see the title, you can always images and videos to your image.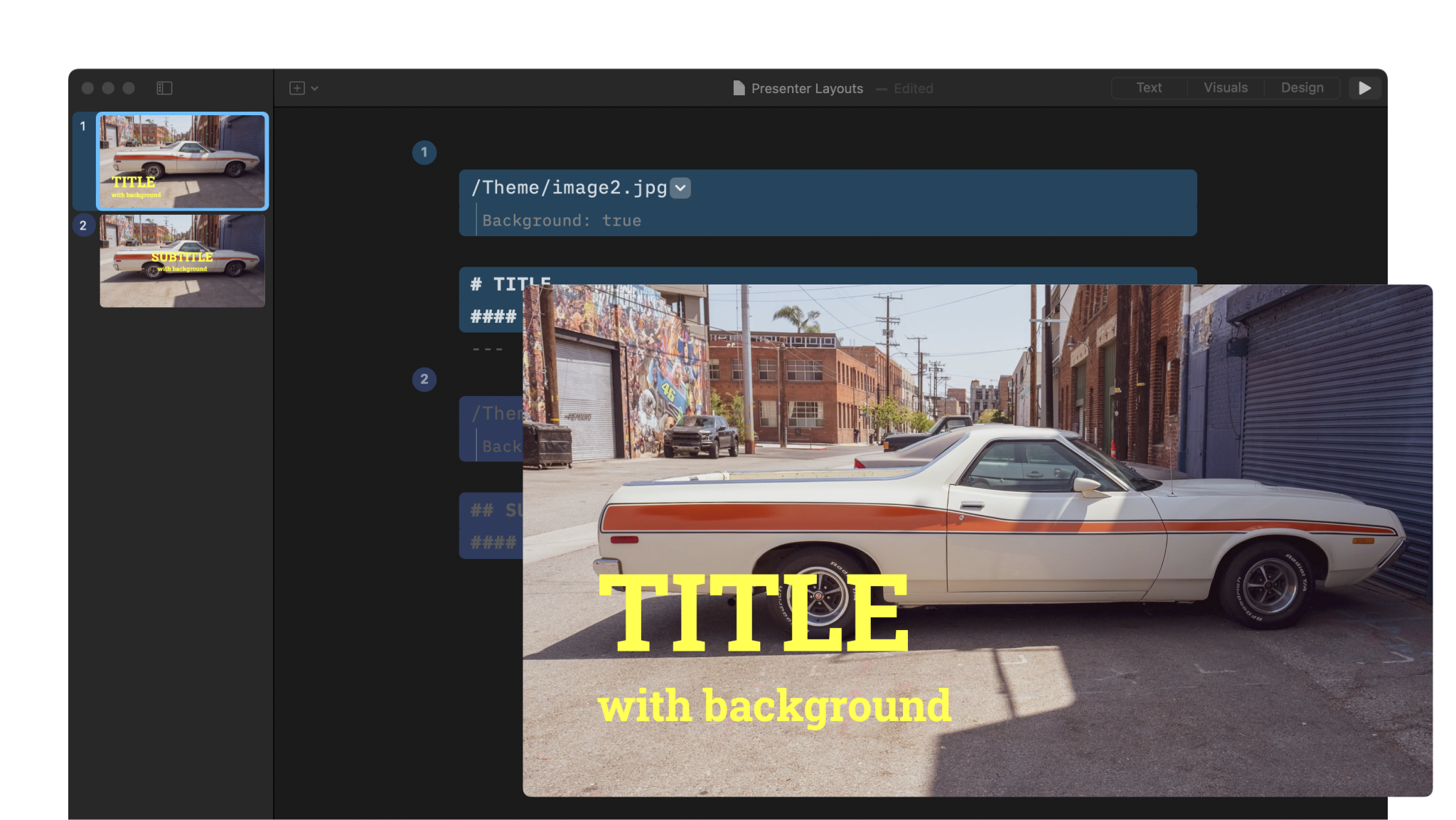 Layouts are responsive but we understand that sometimes, you might want to have more control over the display of your graphics. Please check our images and videos section to learn more about that.
We have used here the LA theme for demonstration, but we have more in-app Themes available and don't forget that you can customize your own with our Theme Builder.