Preview, create PDFs, and print documents in your own style with templates in iA Writer for Windows.
The templates determine the style of your text in Preview and Print with elements such as the fonts, the margins, the line height, etc…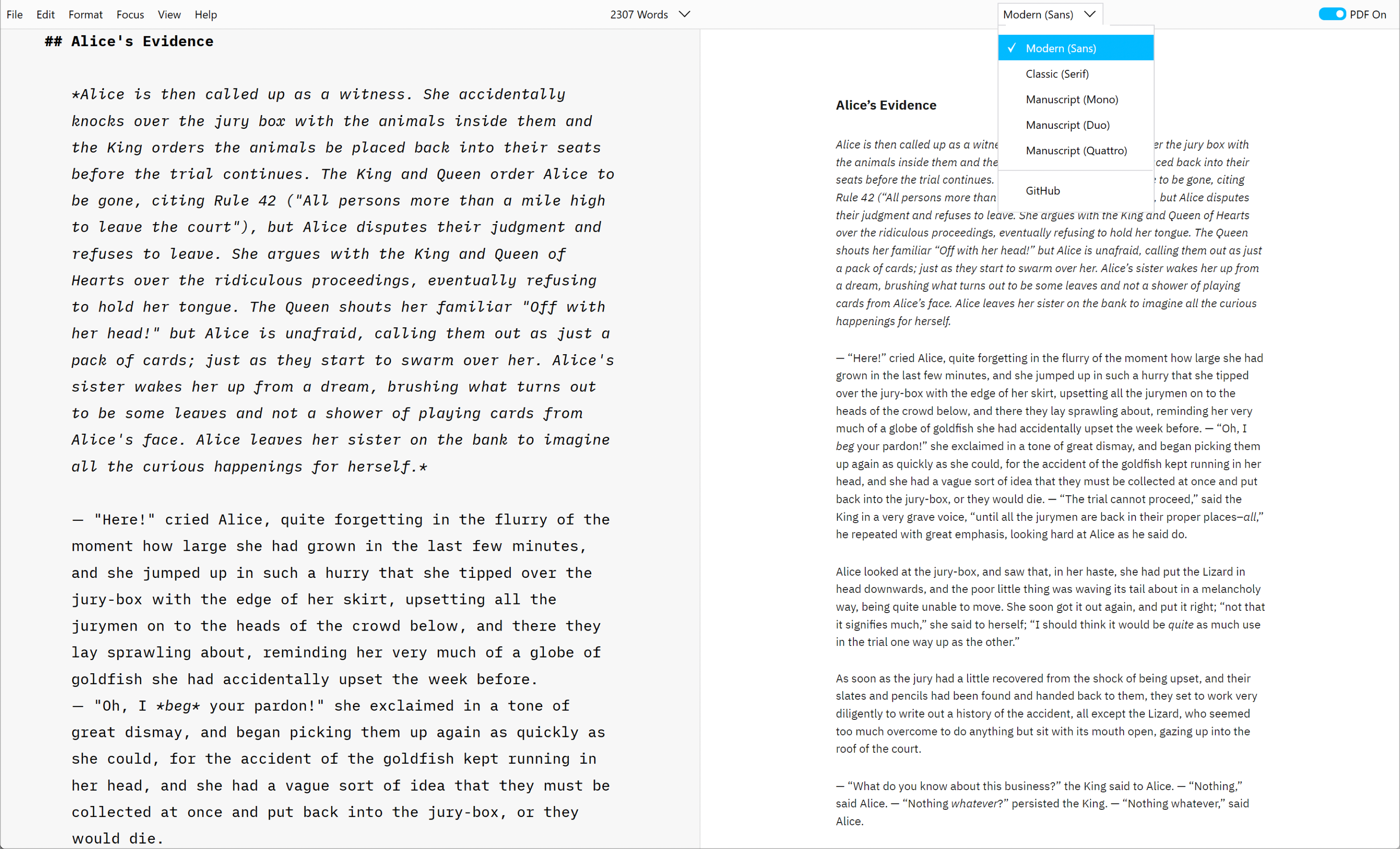 Built-in Templates
iA Writer comes with 6 built-in templates:
Modern (Sans)
Classic (Serif)
Manuscript (Mono)
Manuscript (Duo)
Manuscript (Quattro)
Github
You can display them in Web mode or PDF mode. Here is a quick peek at each of them side by side in PDF mode:
Classic | Modern | GitHub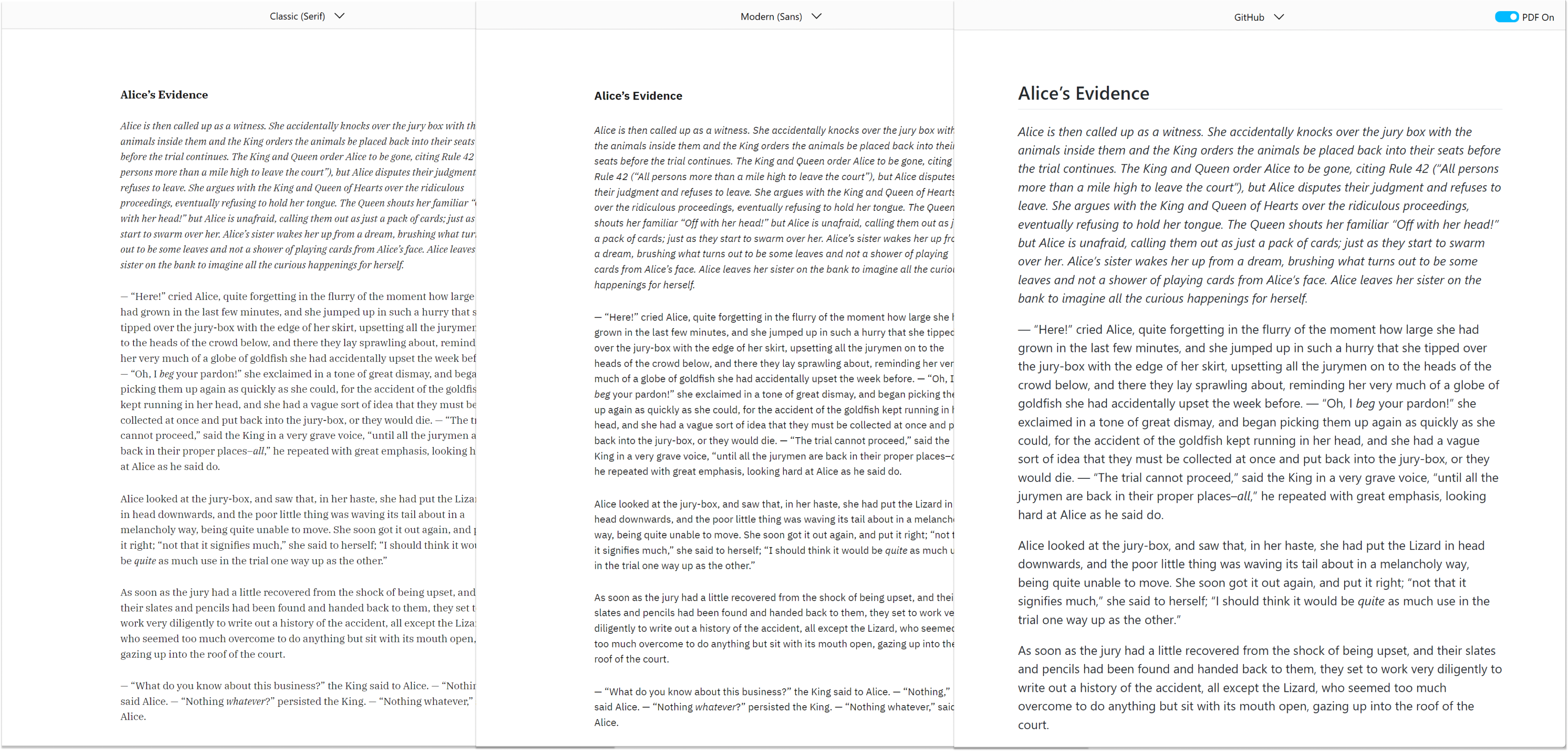 Mono | Duo | Quattro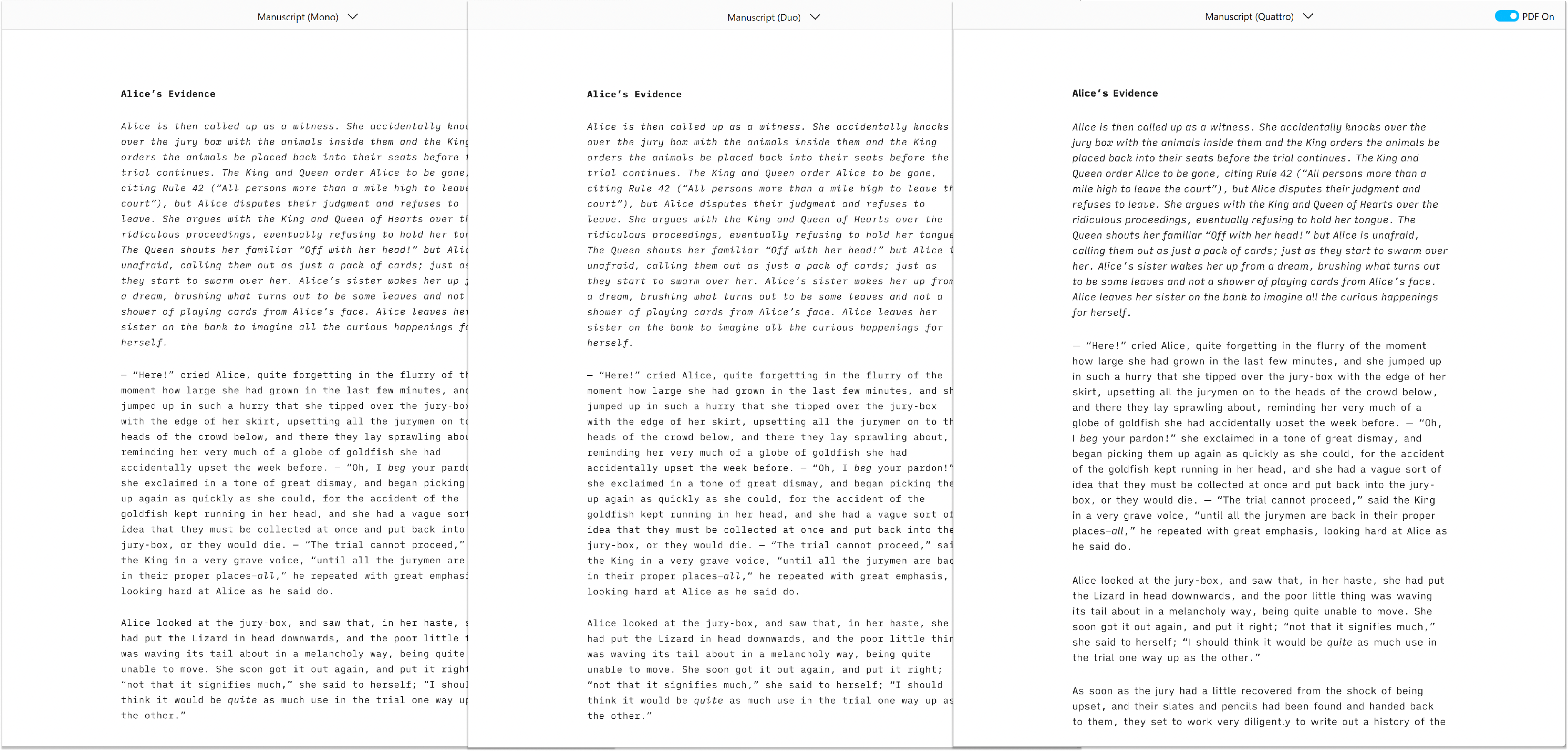 Additional Templates
The iA Writer team has created additional templates that you can download from GitHub.
Helvetica
Simple, Clean | Download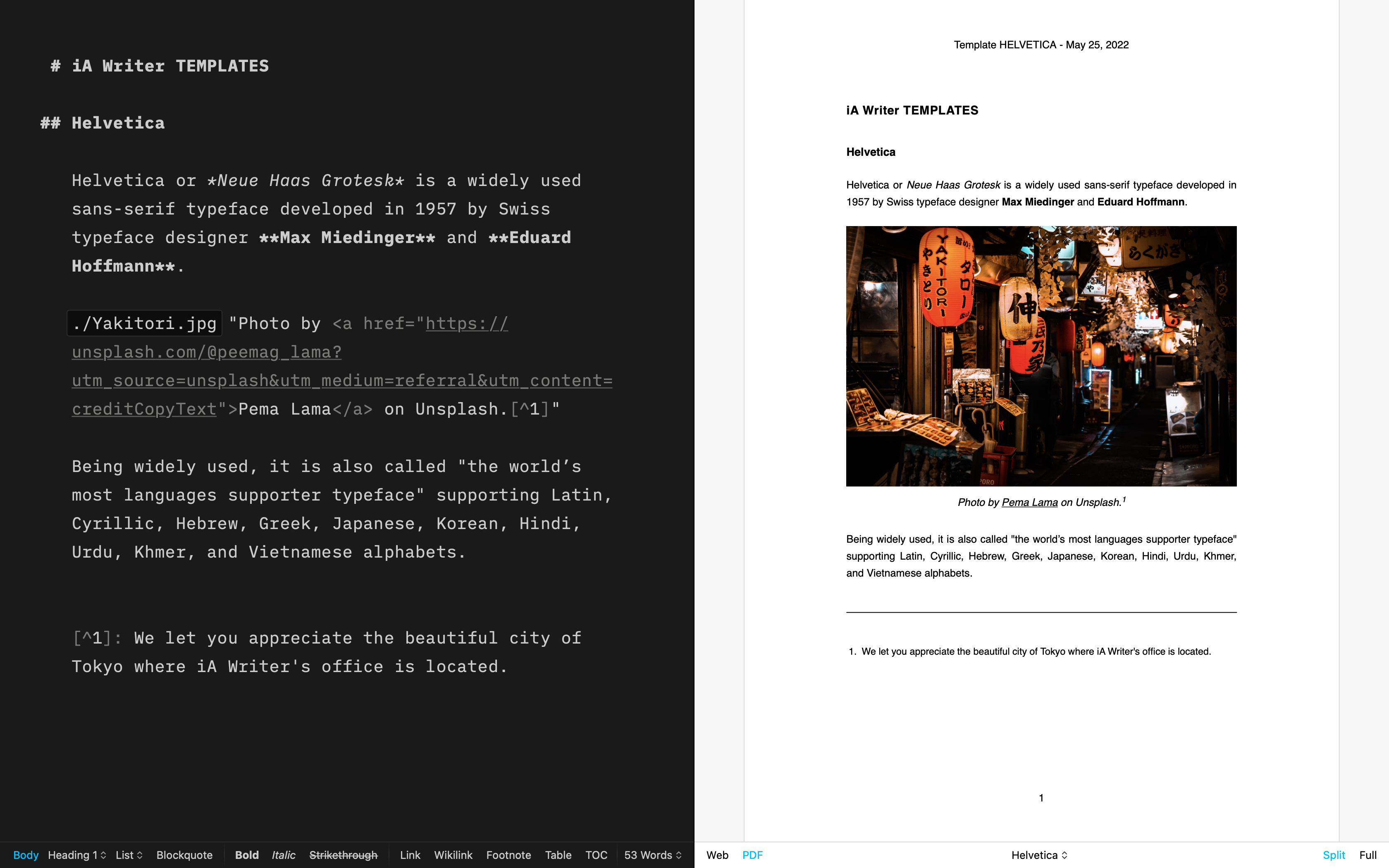 Palatino
A classic for prose | Download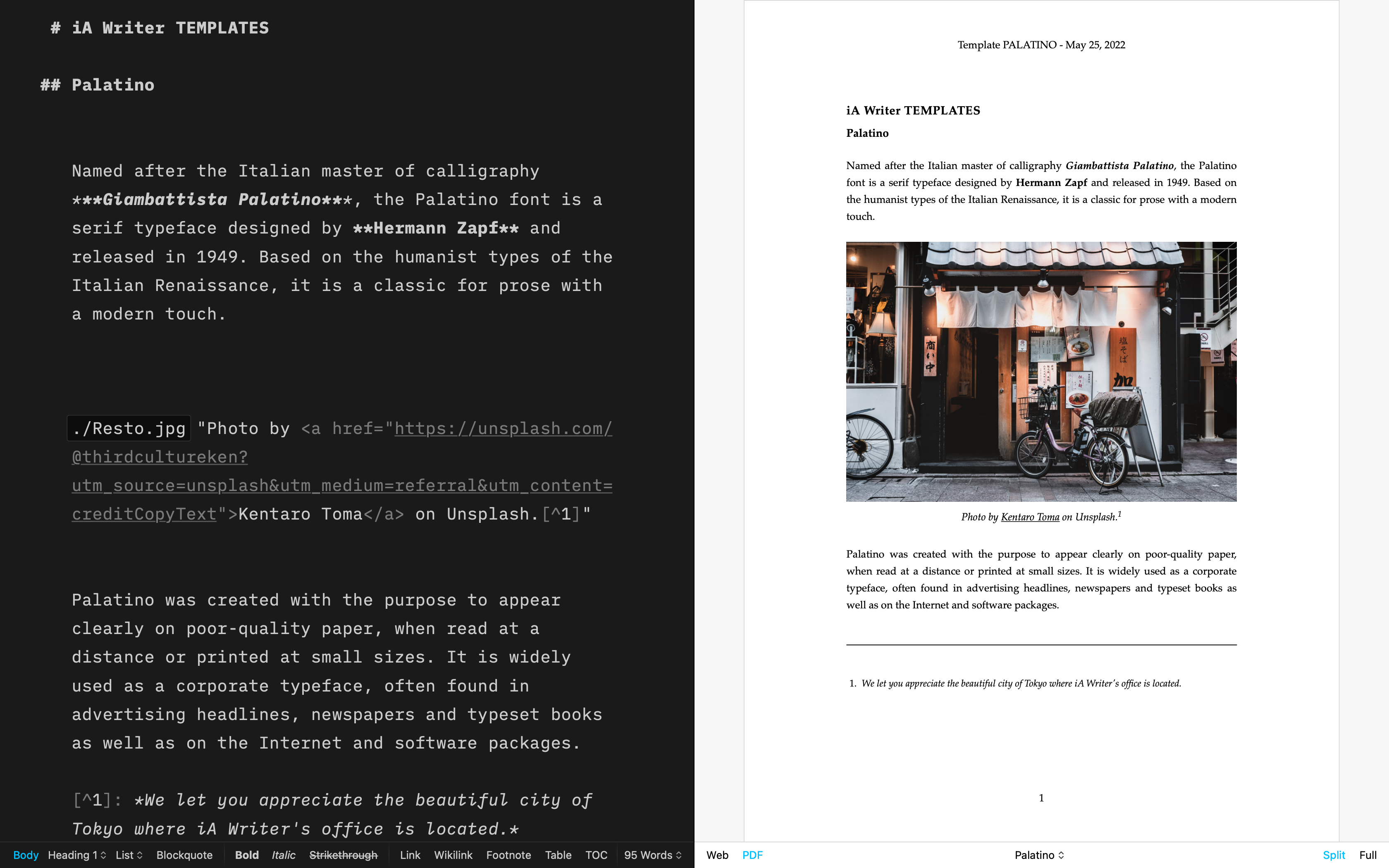 Create Your Own
CSS and HTML DIY | Learn more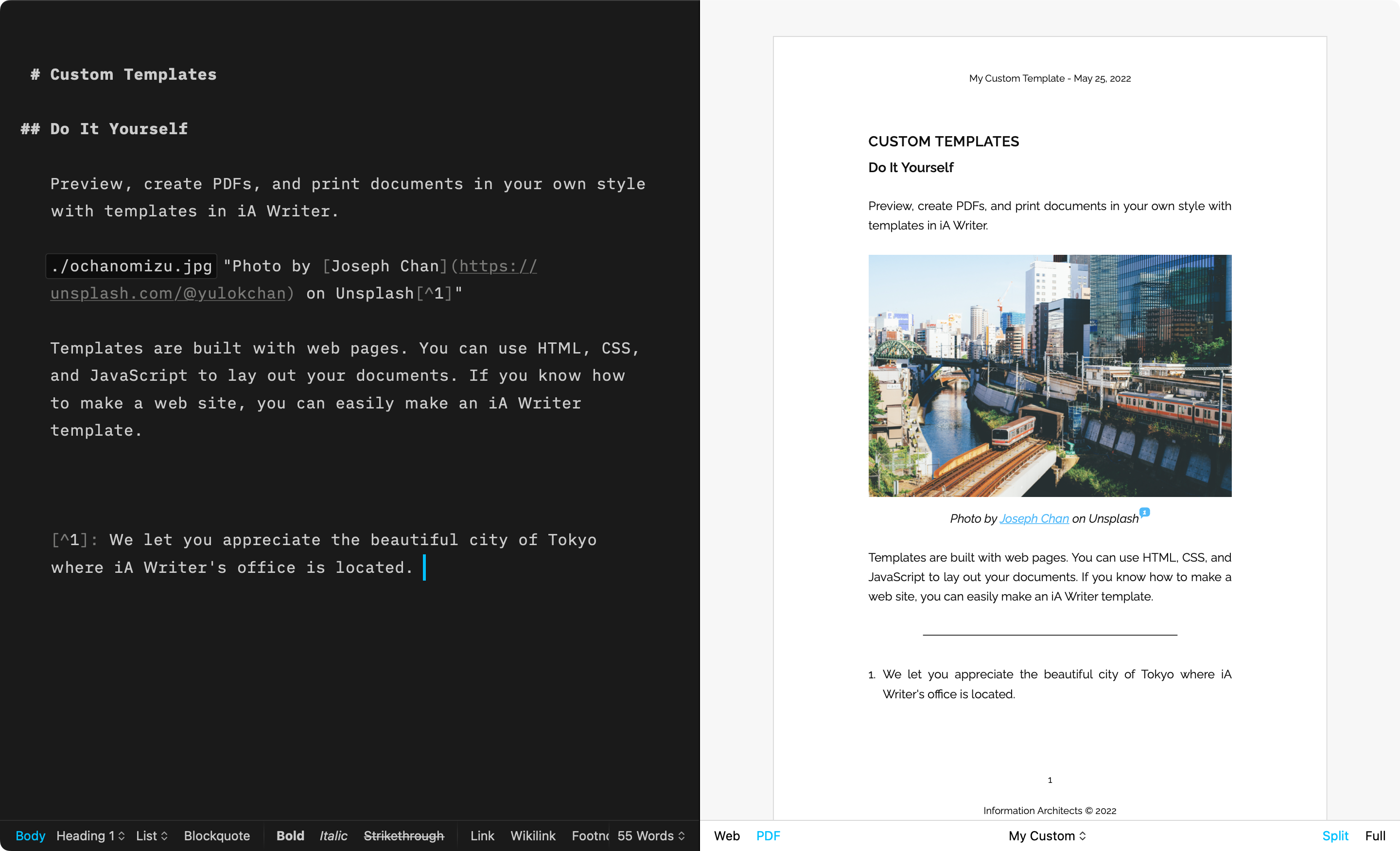 Installing Templates
Please follow these steps to install those additional templates on Windows (v1.2+):
download the templates directly from this page or from GitHub
in iA Writer, go to File → Install Template → Select 'TemplateName.iatemplate.zip' file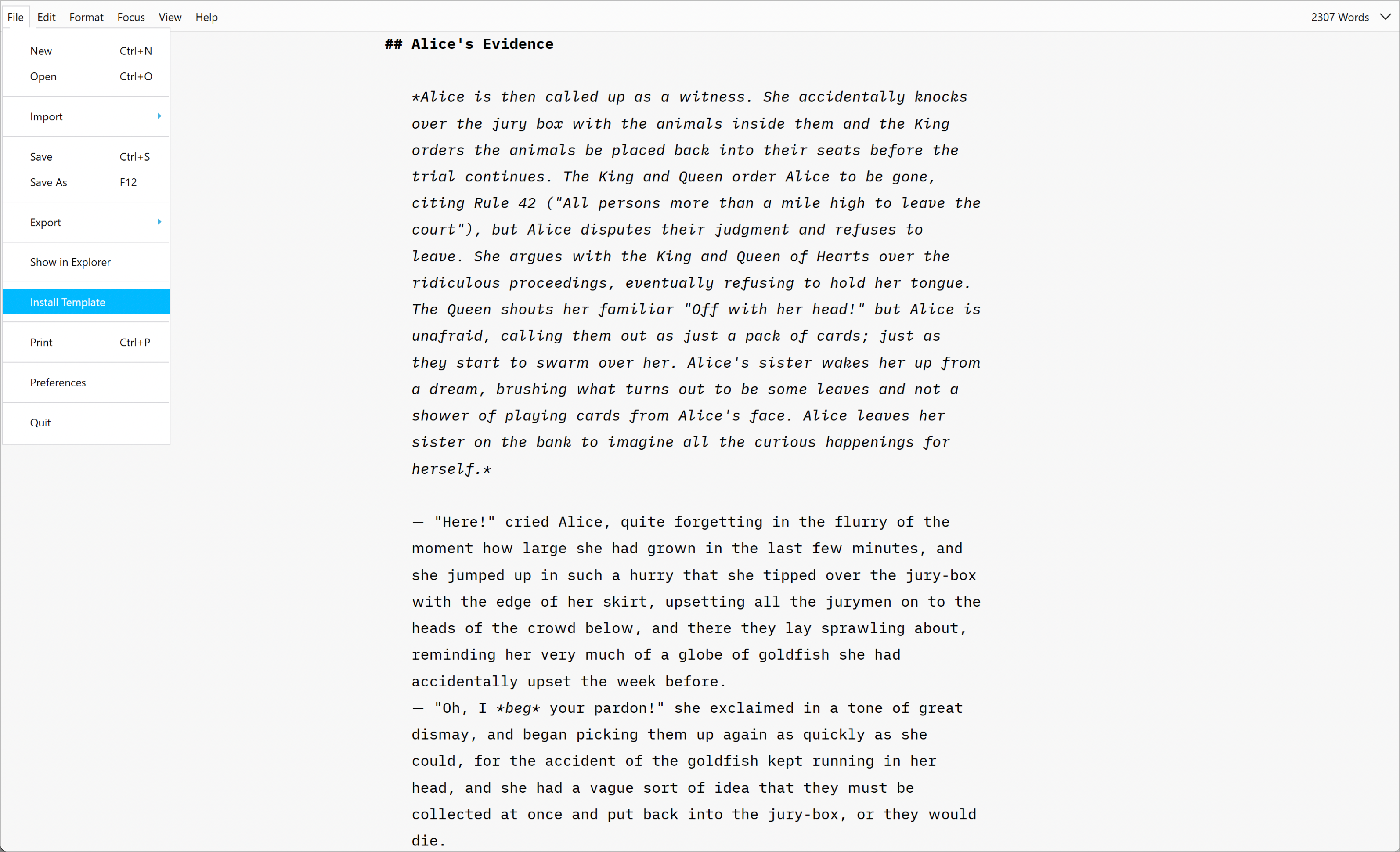 Custom Templates
Users comfortable with code (CSS, HTML, and JS) can create custom templates tailored to their own tastes. For more on this please see our dedicated page: Custom Templates.
It is also possible to override some of the CSS for a selected template by adding an HTML style block in your document. This solution is great for users who aren't comfortable with code or those who just want to add a few changes (font size or font color for example), without creating a template.
You can see the code and CSS classes to target by enabling the Web Inspector in Preview.