Stats Android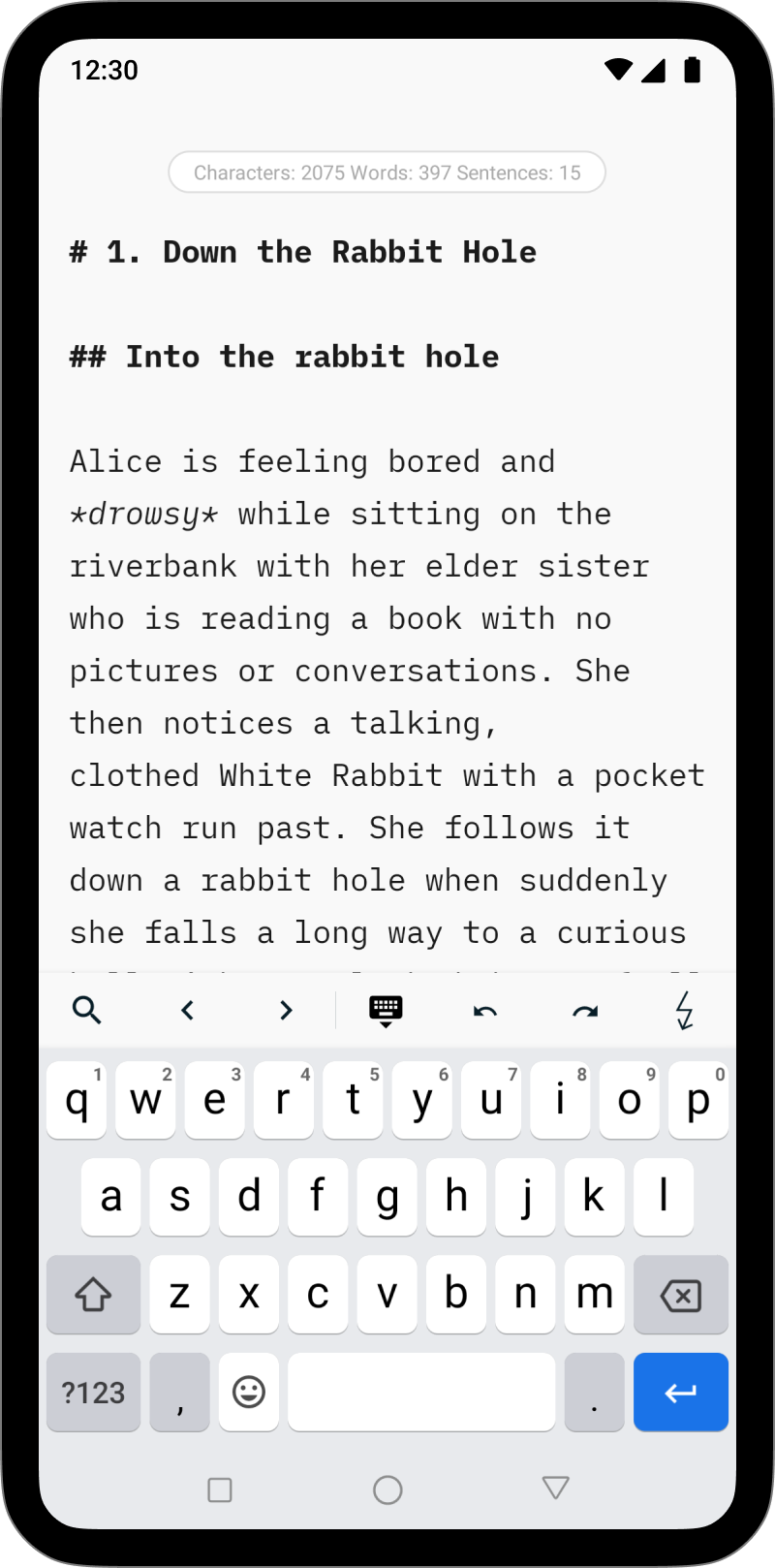 iA Writer for Android provides comprehensive statistics on your document, including character, word and sentence counts.
These comprehensive statistics will help you monitor your writing progress, which is particularly valuable for writers paid per word, or those eager to take part in writing challenges like NaNoWriMo.
You can enable stats from the file by clicking the menu ⋮ → Word Count
When typing you'll see your document's total character, word, and sentence counts subtly displayed at the top of the Editor.