Stats Windows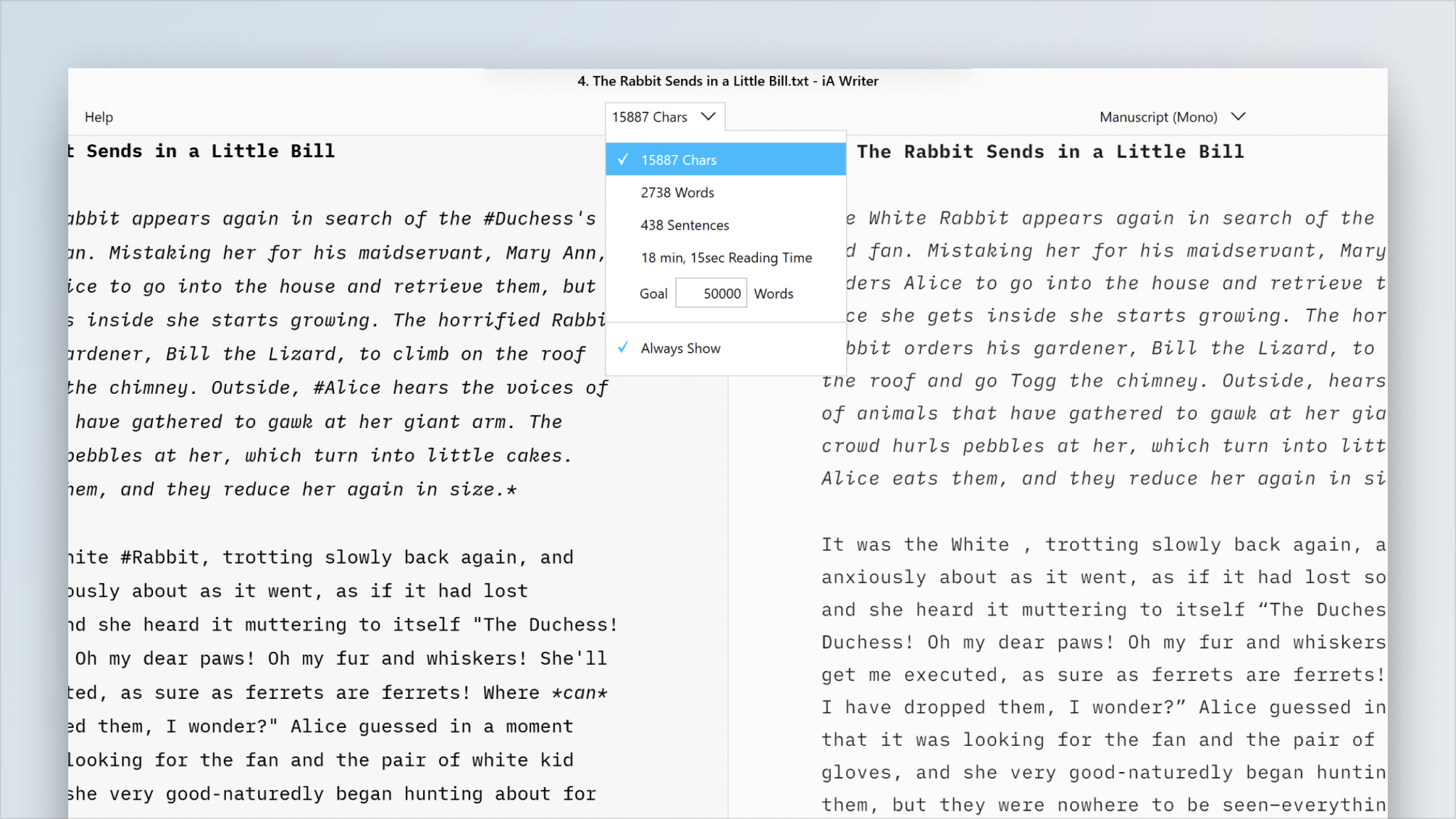 On Windows you can access your document's stats by clicking the Word Count menu at the far right of the Editor menu bar. Here you can:
Choose which statistic to display
Set a Word Goal
Choose whether to always show stats, even when in full screen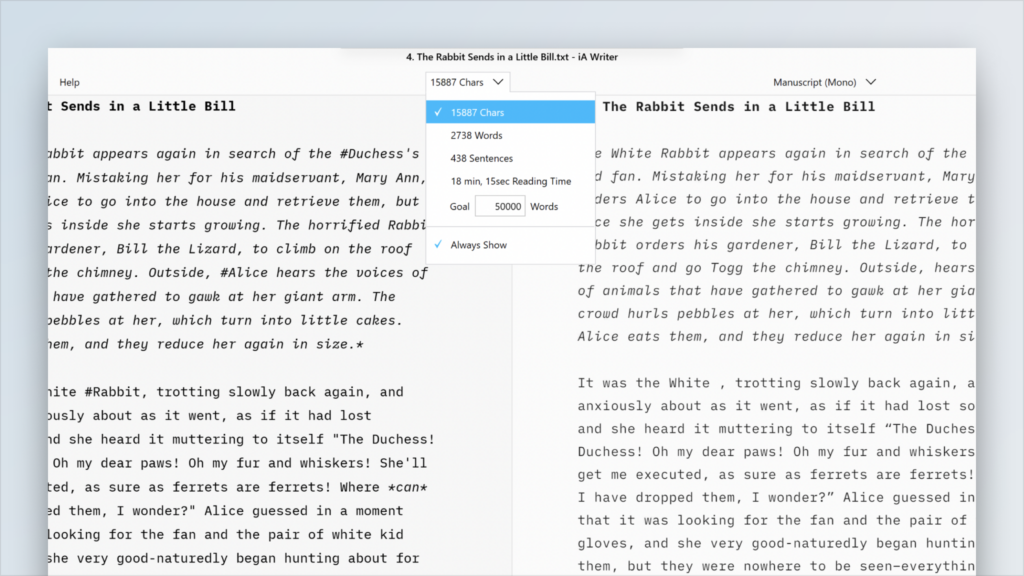 If your menu bar is hidden, simply hover your mouse near the top of the Editor to show it.
💡 Stats are responsive to selected text. When no text is selected, the entire documents stats are displayed. When text is selected stats for the selection are displayed.