Focus Mode iPhone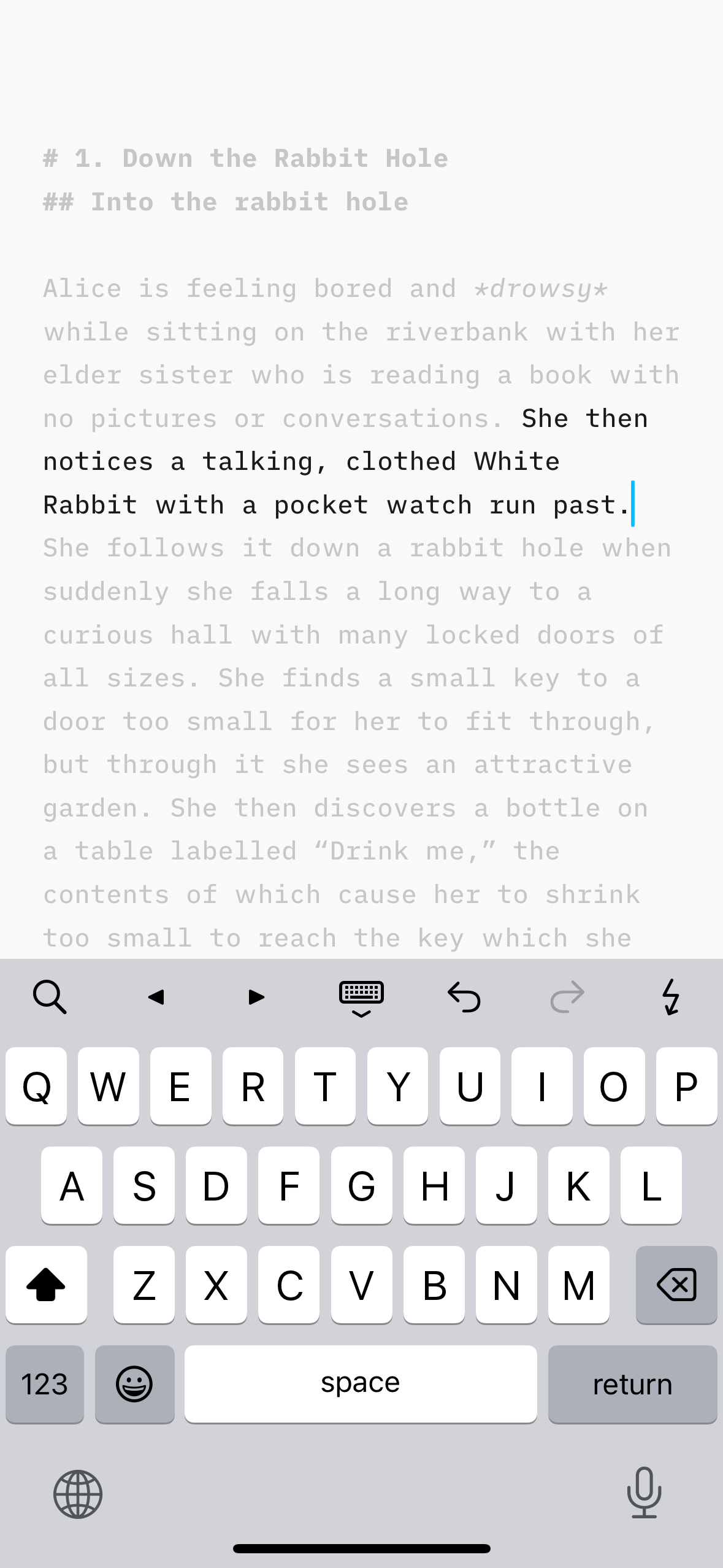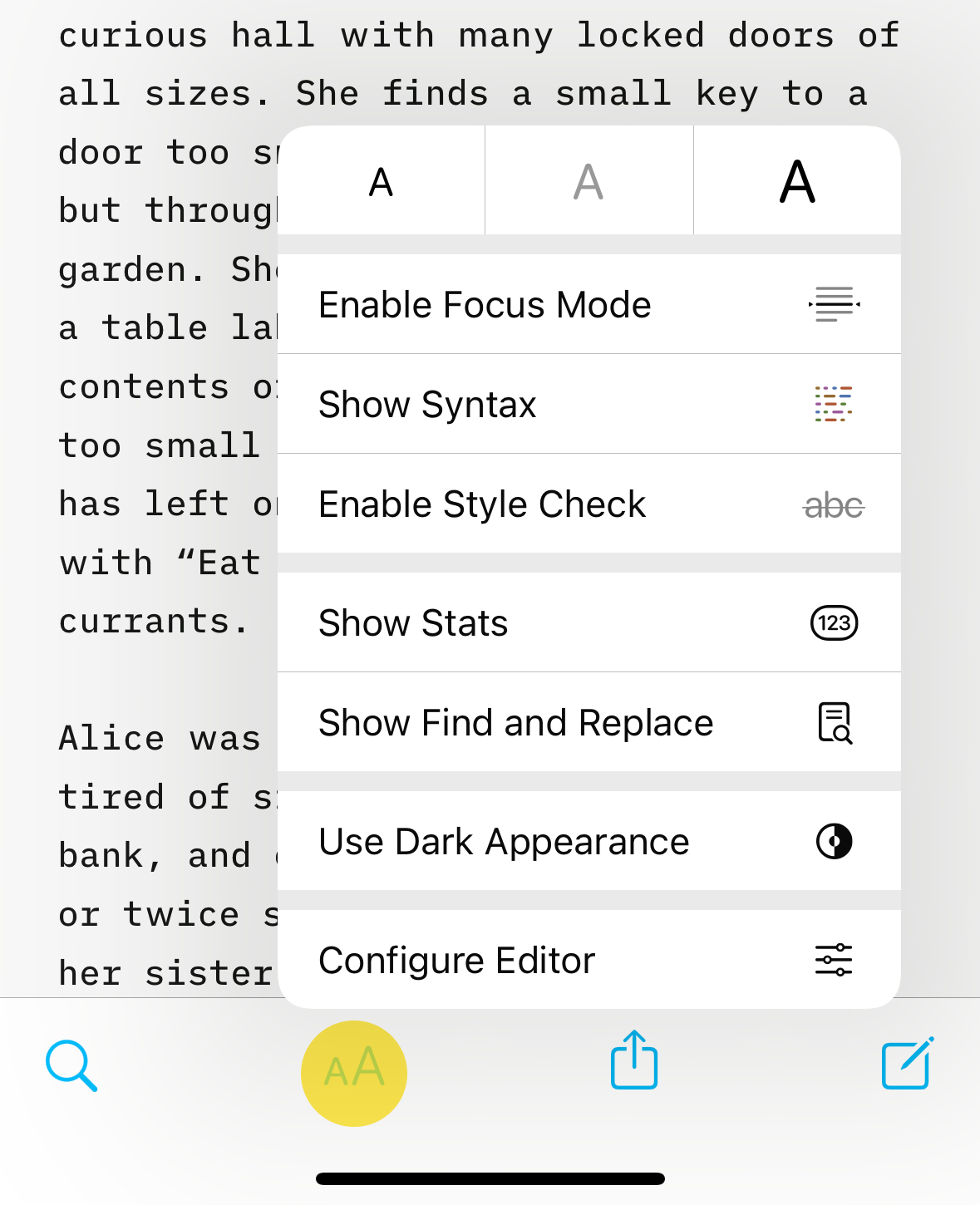 On iPhone, enable Focus Mode from AA, Editor Settings, or via the Lightning Menu.
💡
If you use your iPhone with a connected keyboard, you can use ⌘D to quickly toggle Focus Mode.
3 different modes
Sentence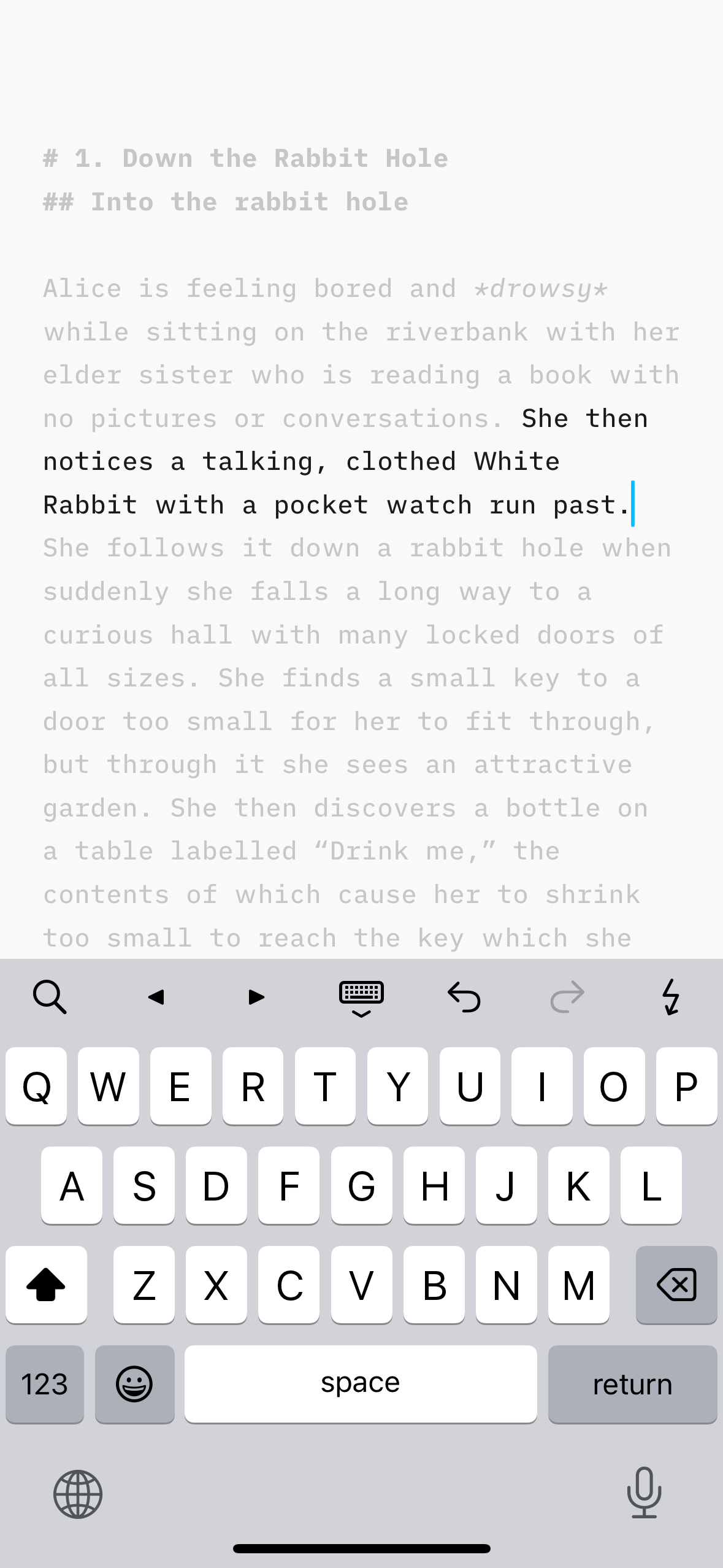 The active sentence is highlighted and surrounding text is dimmed.
Paragraph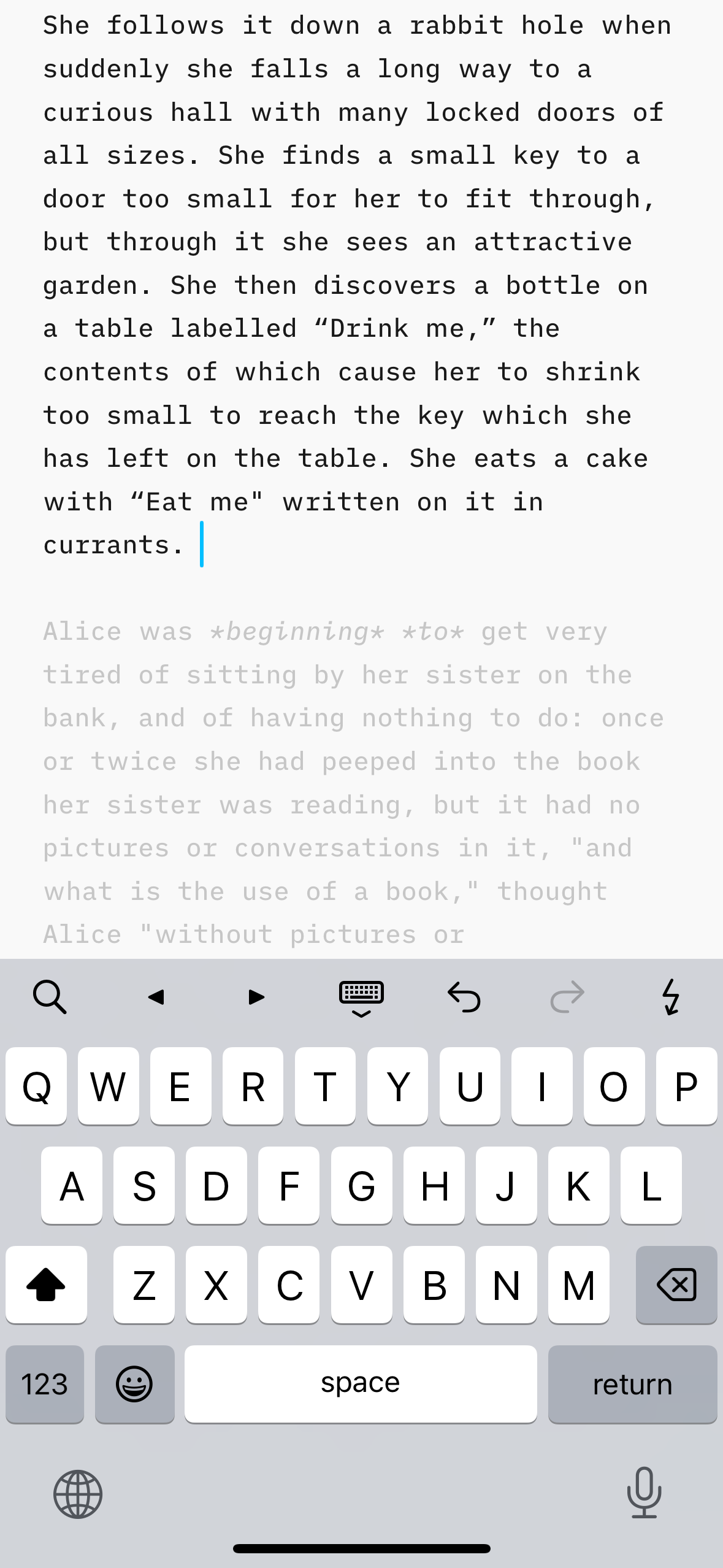 The active paragraph is highlighted. Surrounding text is dimmed.
Moving the cursor to a different paragraph will bring that paragraph into focus.
Typewriter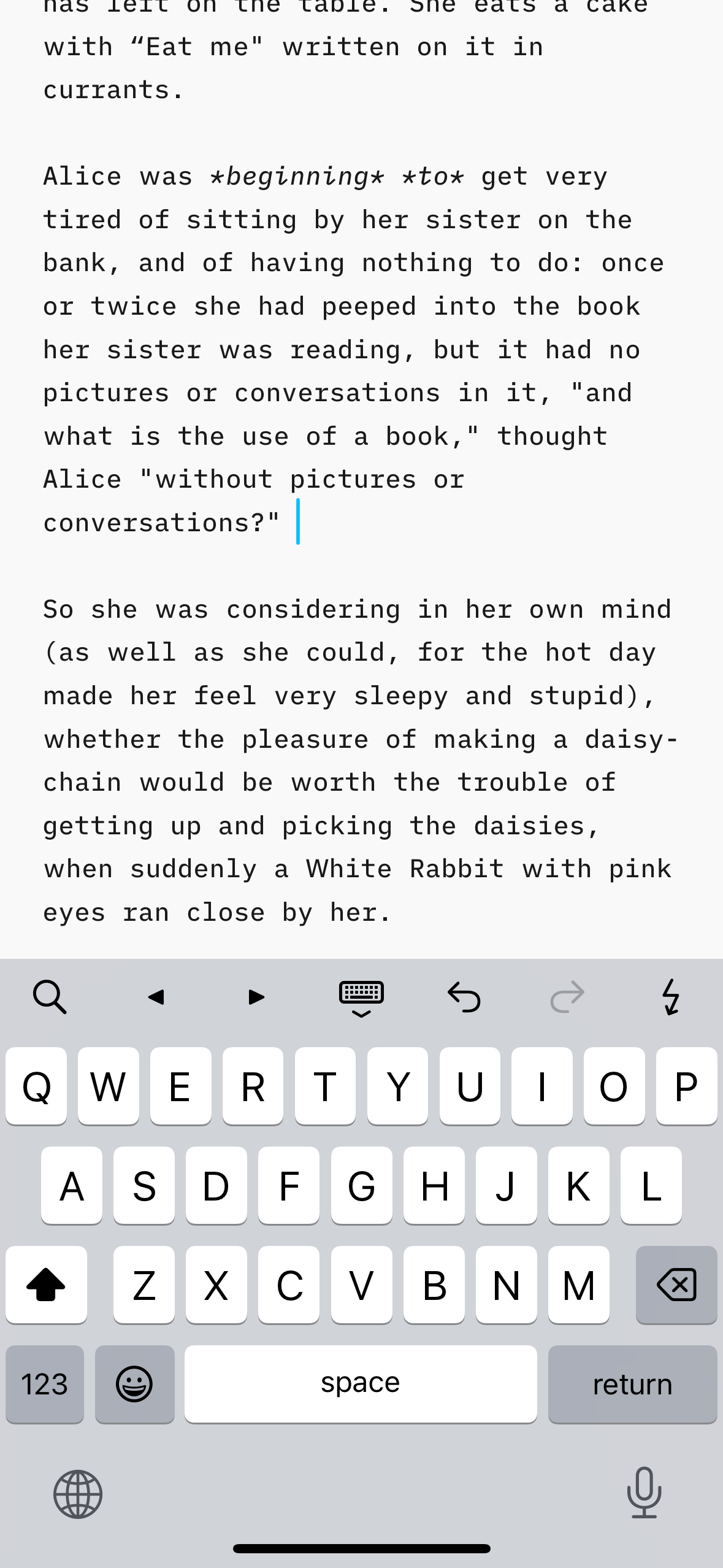 Cursor remains vertically centered in the Editor when typing or moving up or down in your document.