Version History Android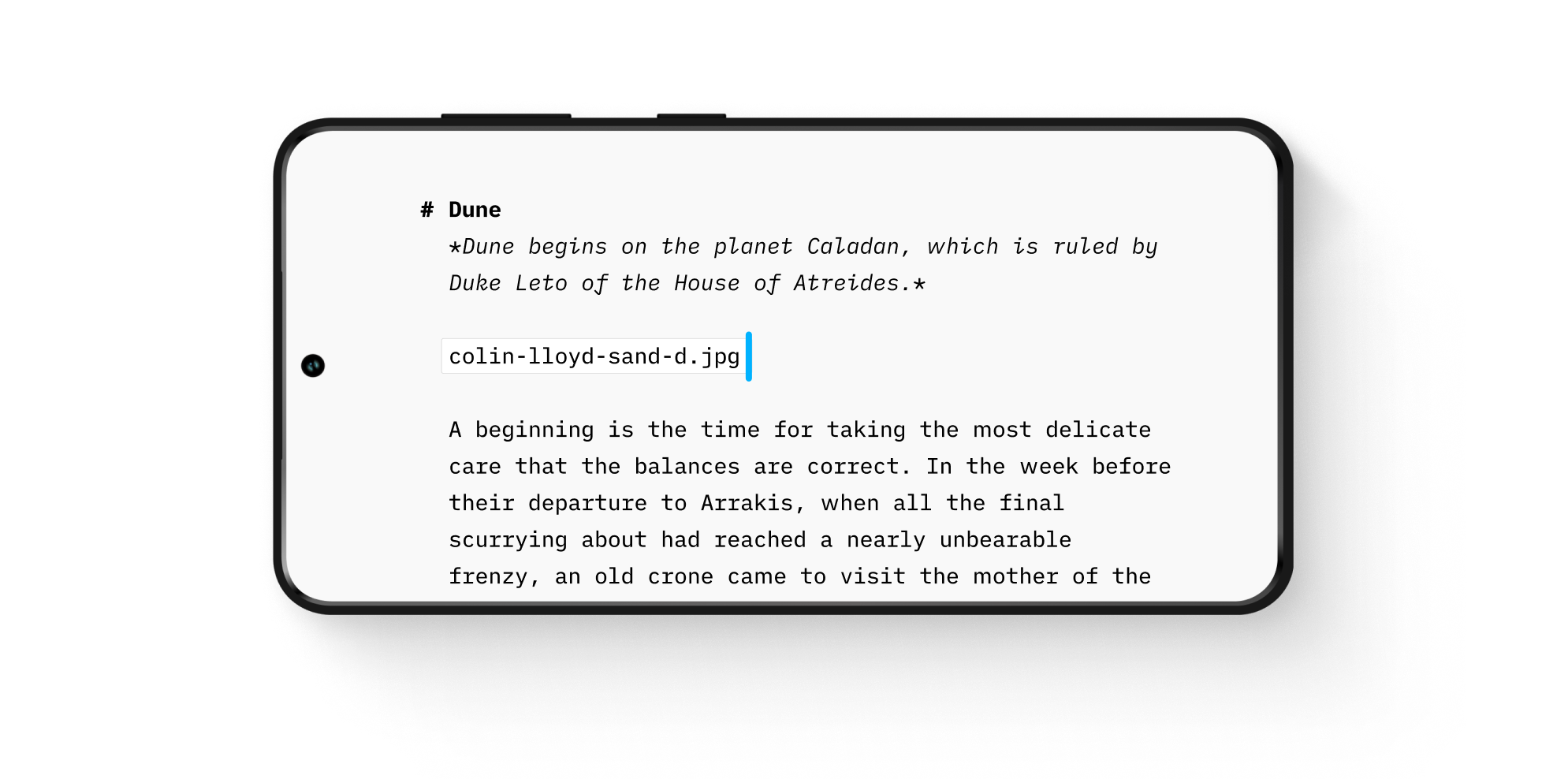 Find below the Version History of iA Writer for Android.
3.0 (208)
iA Writer now includes a free 30 day trial without requiring subscription sign-up
Redesigned keyboard bar with Lightning menu and Quick Search
Added support for ==highlight== syntax
Added monthly subscription option
Added Portuguese localization
Cursor now maintains position on reopen of documents
Improved auto save of documents
Fixed .csv Content Blocks when exporting to MS Word
Fixed crash when dealing with large documents
SDK and under the hood updates
2.1.1 (116)
Changes in the Library (due to new Android regulations)
Device (Private) location renamed to Device.
Device (Public) location removed —‌ documents previously in this folder are still accessible from Open from… location.
2.1 (113)
Style Check in English, French and German.
Small bug fixes and performance improvements.
Style Check is like having a personal editor-in-chief on your device, carefully reviewing your text for redundancies, clichés and filler words as you type. It's simple, different, and powerful.
You can find Style Check in the Settings menu, where you can add your own custom patterns, too.
2.0 (86)
Fixes issue with export to MS Word/.docx
Fixes issue with new Dropbox connections
Fix for issue with self-hosted WordPress installs being unable to connect
Added 30-day free trial to Subscribe option
2.0 (80) "New iA Writer for Android"
Added iA Writer Font to Editor
Online Collaboration now included with full app purchase
Search in Files and Editor
Added "Manuscript Duo", "Manuscript Quattro" and "Github" templates
Removed "Iconic" template
Fixed issue with some characters not presenting correctly in the Editor
UX/UI refinements
Removed Facebook login API
Bug fixes and performance improvements
1.5.2 (73) final version of original iA Writer for Android
Added ability to simultaneously move/transfer multiple documents.
Stability improvements
1.3.9
Added library access to public device storage
Added a setting to disable horizontal swipes between activities
Added the "Iconic" template
Updated Dropbox integration
Added a Russian interface translation
1.3.8
Added a word counter, activate it in the "View" menu of the editor.
Improved styling and size of the keyboard extension.
Publish on WordPress.com or on any JetPack enabled WordPress blog.
1.3.7
Full access to Google Drive, with offline functionality.
1.3.6
List Autocomplete
Task Lists
Dropbox V2 API Integration
1.3.5
List Autocomplete
Task Lists
Dropbox V2 API Integration
1.3.4
Settings, including a possibility to set the font size
Publish to Medium.com
Various bug fixes and UI improvements
1.3.3
Preview with full MultiMarkdown support
Export as HTML/PDF/MS Word
Writer can now handle substantially larger documents
fixed 3 edge case crashes in Preview
Hardware keyboard navigation support
1.3
1.2
Night mode
Storage access: open any text file on your device or on compatible external storage services
File sorting: by name, last modification date or size
New menu styling: increased focus on the editor and more efficient switching between file systems
1.1
Google Drive integration
File and folder management for all three file systems
Improved hardware keyboard support, keyboard shortcuts
Touch animations