Preview
If you want to see what the formatting of your text looks like, you just have to enable the Preview mode: it is perfect for reading and shows how your document will look when printed or exported to PDF.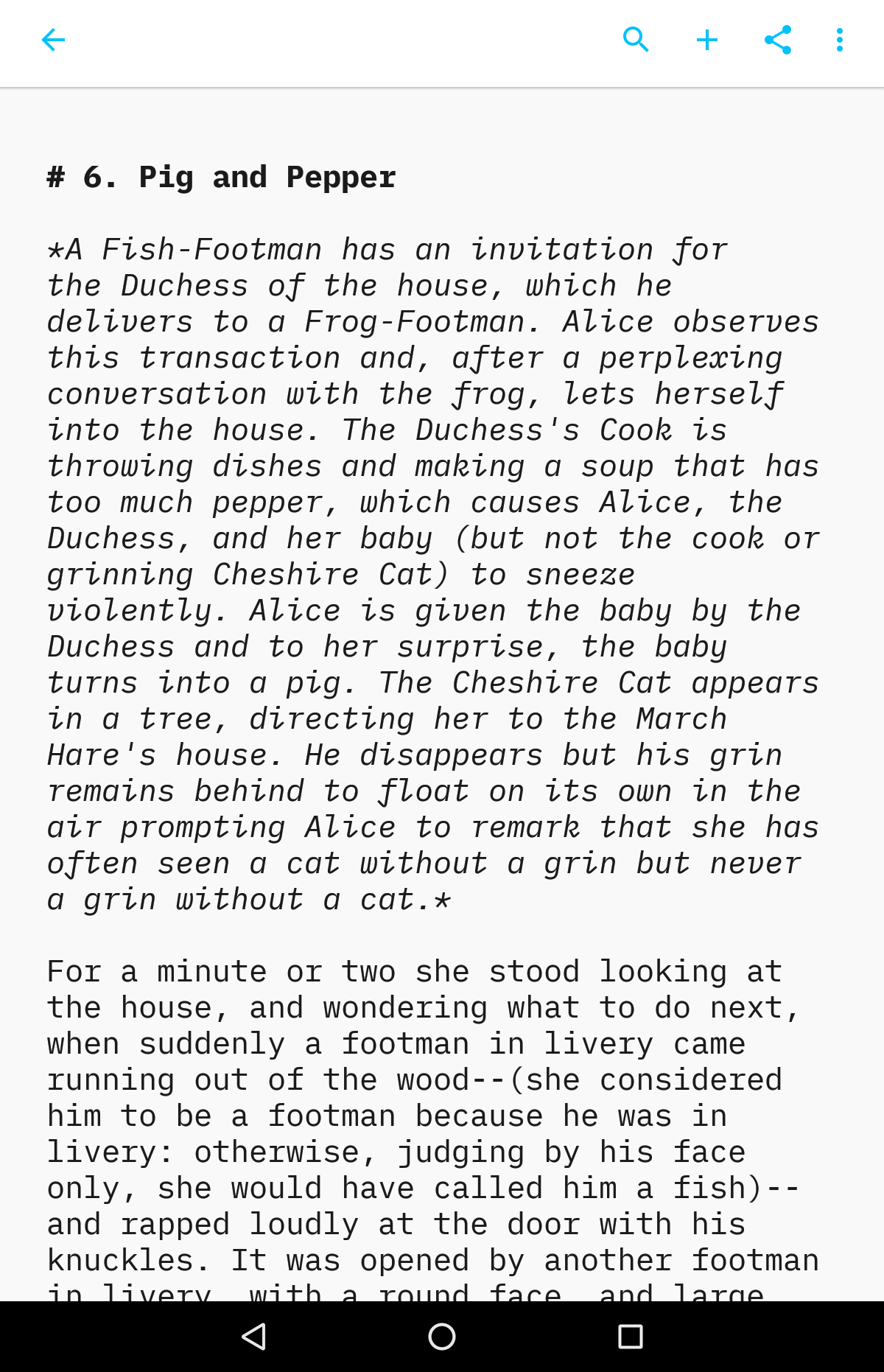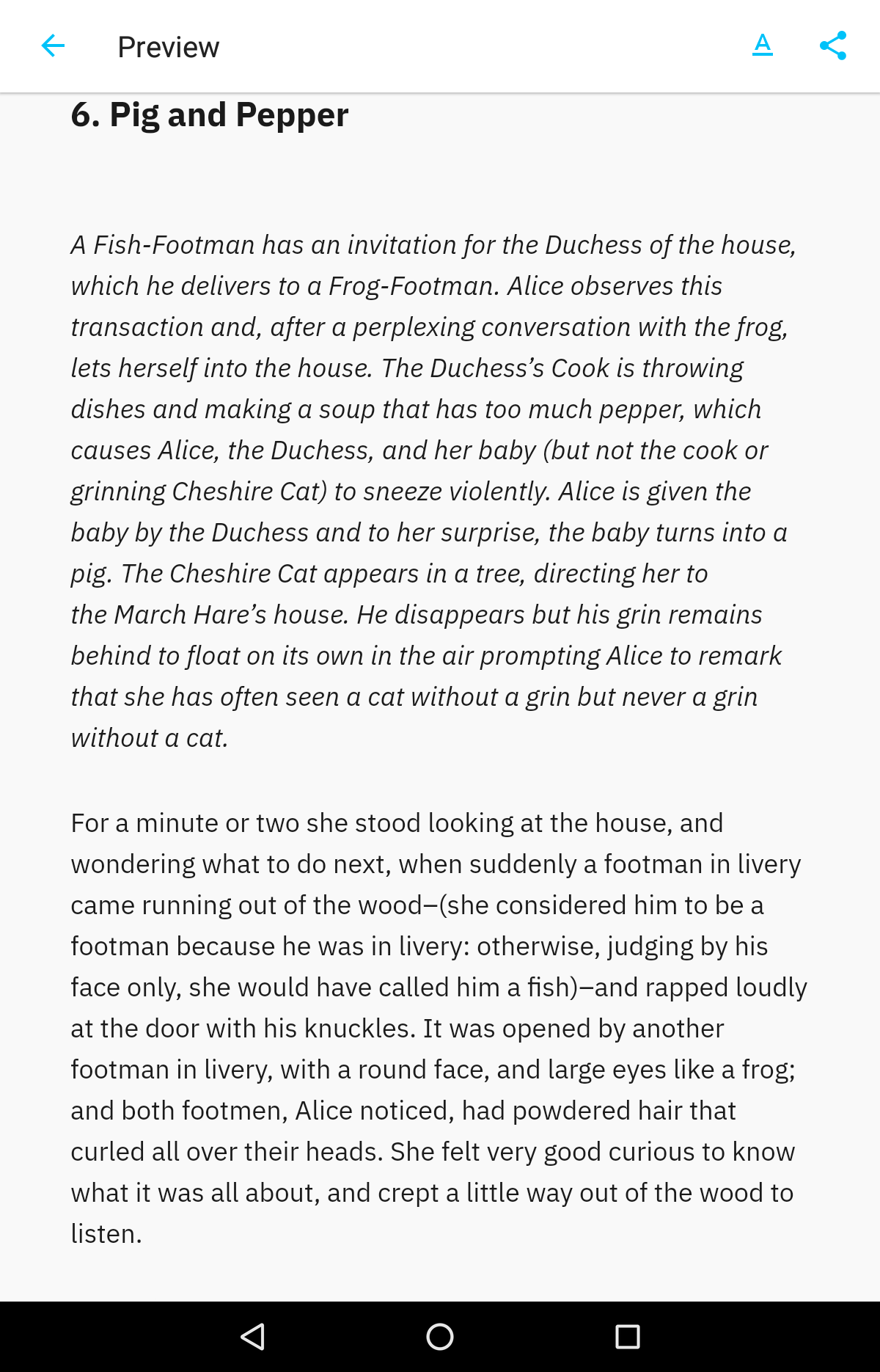 Preview how-to and options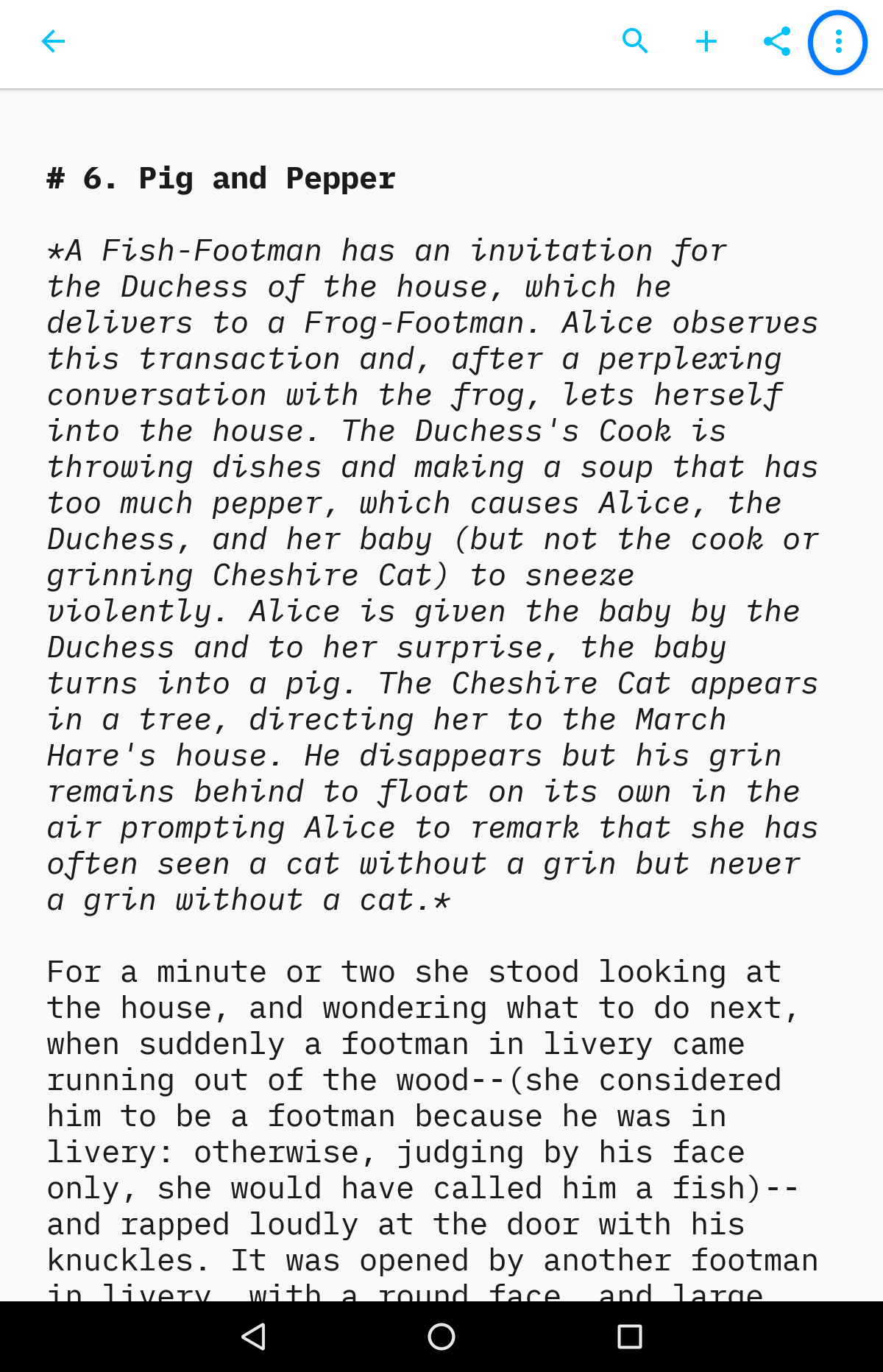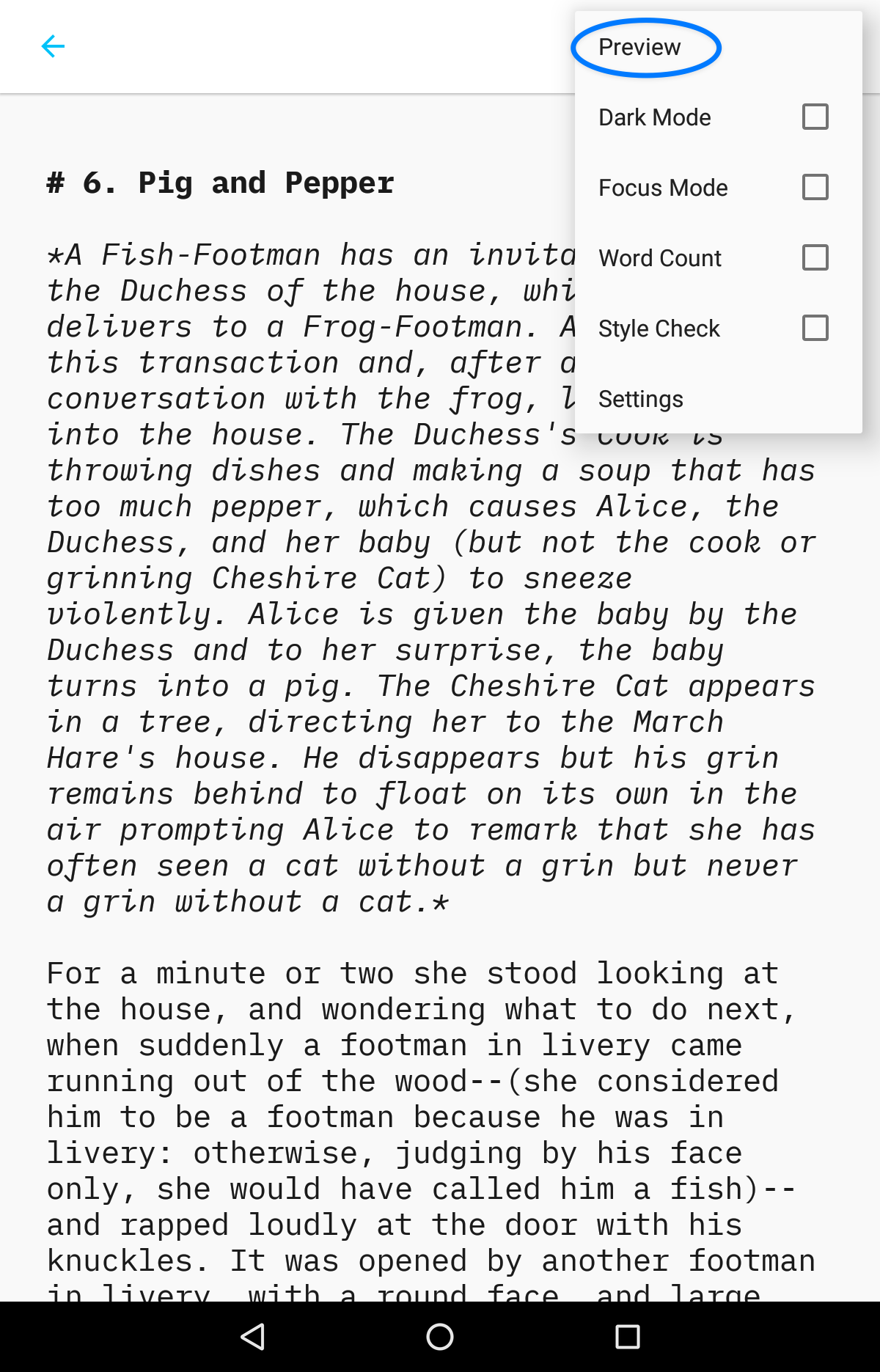 Reveal and Conceal Preview
Tap the 3 dots button at the top-right.
Select Preview.
To go back to the Editor, tap the arrow ← at the top-left.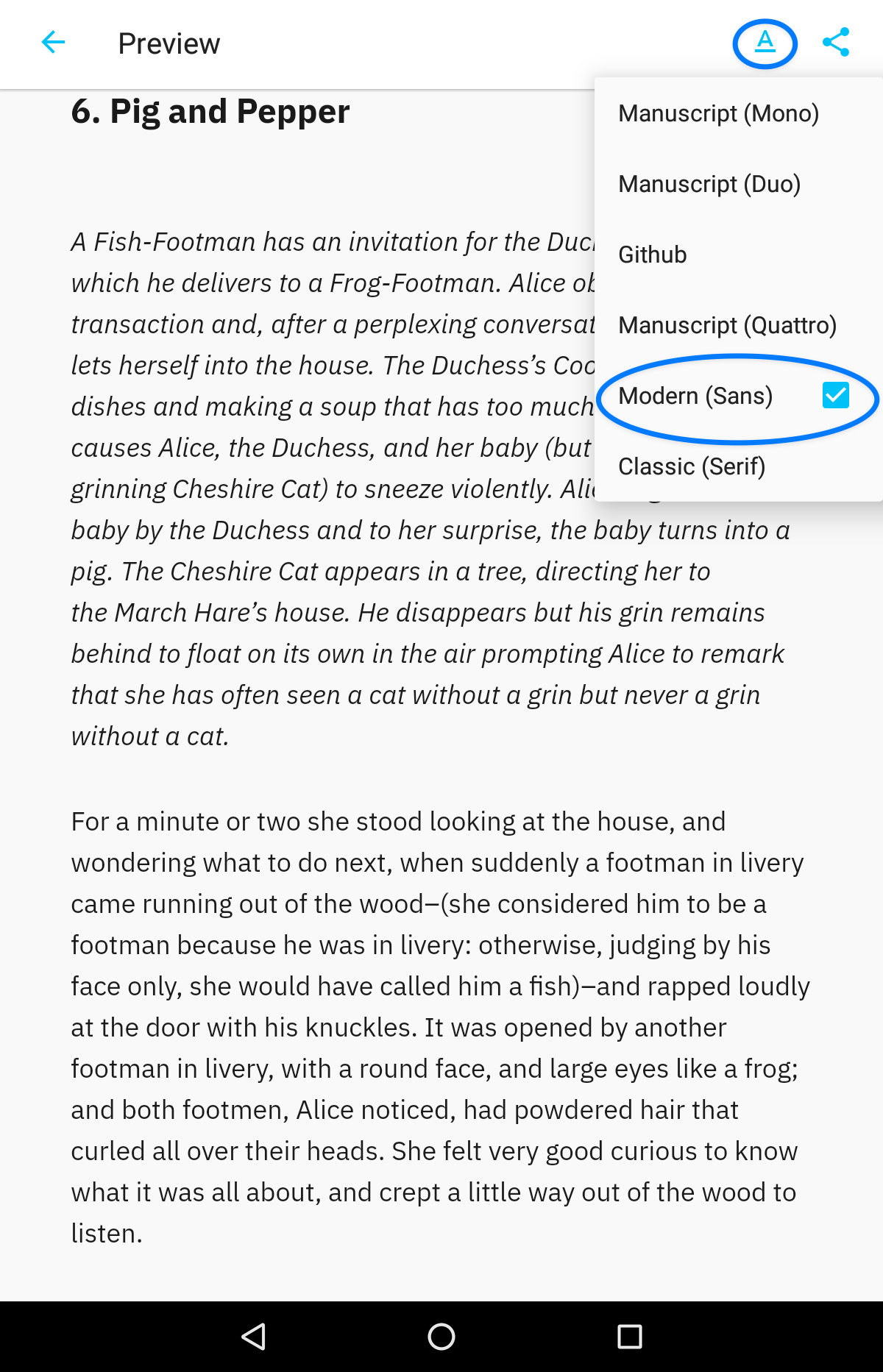 Modify the rendering of Preview
The "template" button let you change the currently selected template
Thanks to those templates, you can modify the font and layout of the rendered document.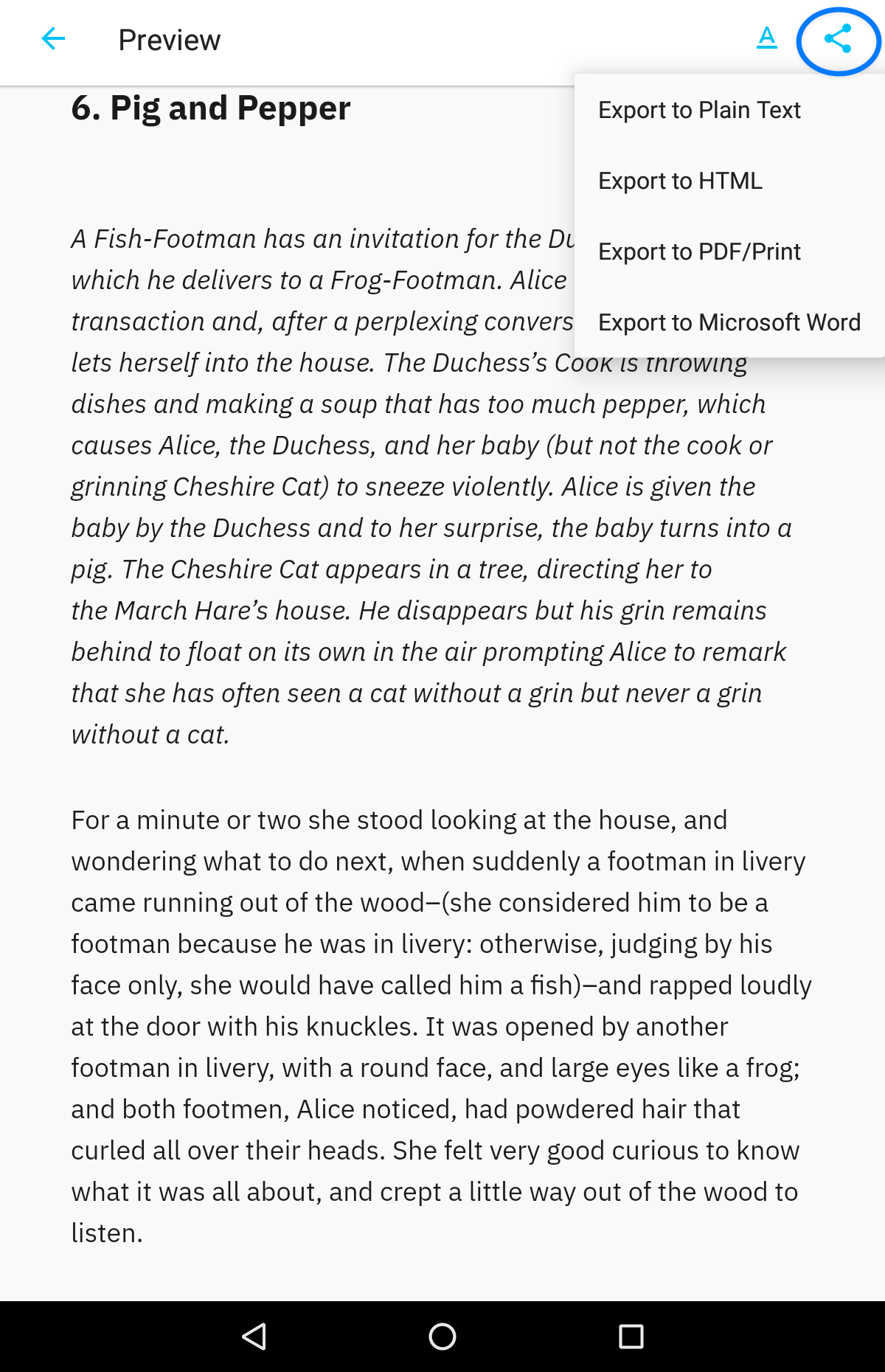 Export
The "share" button shows available export options.
Preview determines what PDF Export and Print will look like.
You can change what your export will look like by selecting another template.