Localization
iA Writer for iOS supports writing in many languages, and is localized in English, German, Japanese, French, Spanish, Italian, Russian, Chinese, Korean and Portuguese. At present languages such as Thai, Hebrew, and Arabic are not yet officially supported.
On iOS/iPadOS iA Writer will automatically use the system settings (from Language & Region) however it is possible to designate a desired language for the app.
To change designate a language for iA Writer's UI:
Launch iOS Settings
Scroll down to select iA Writer
Tap Language
Select desired language from list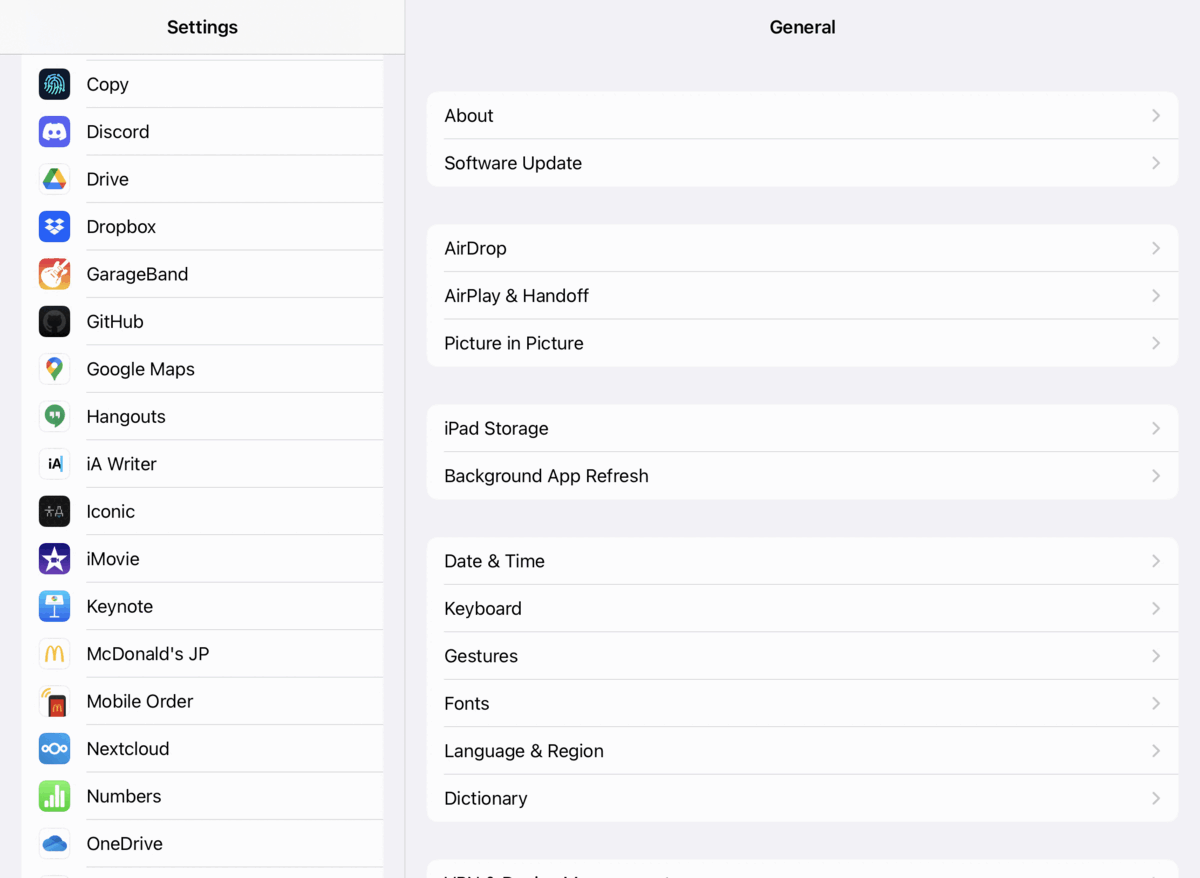 The next time you launch iA Writer you'll see the app localized for the selected language. You can always change this by returning to the settings above.