Content Blocks
John Gruber remarked that image syntax was his biggest mistake with Markdown, and mentioned an alternative:
My best idea for good Markdown img syntax would be to just paste in a URL ending in .jpg/.png/.gif etc.
In our own search of support for file transculsion we landed on a syntax for what we call, Content Blocks.
Adding Content Blocks
Embedding images, tables and other text files is easy on Windows.
Simply drag these files into your Editor or type their path using the syntax below.
Syntax Example:
/Section.txt "Section"
/images/Structure.jpg 'Data Flow'
/Balance Sheet.csv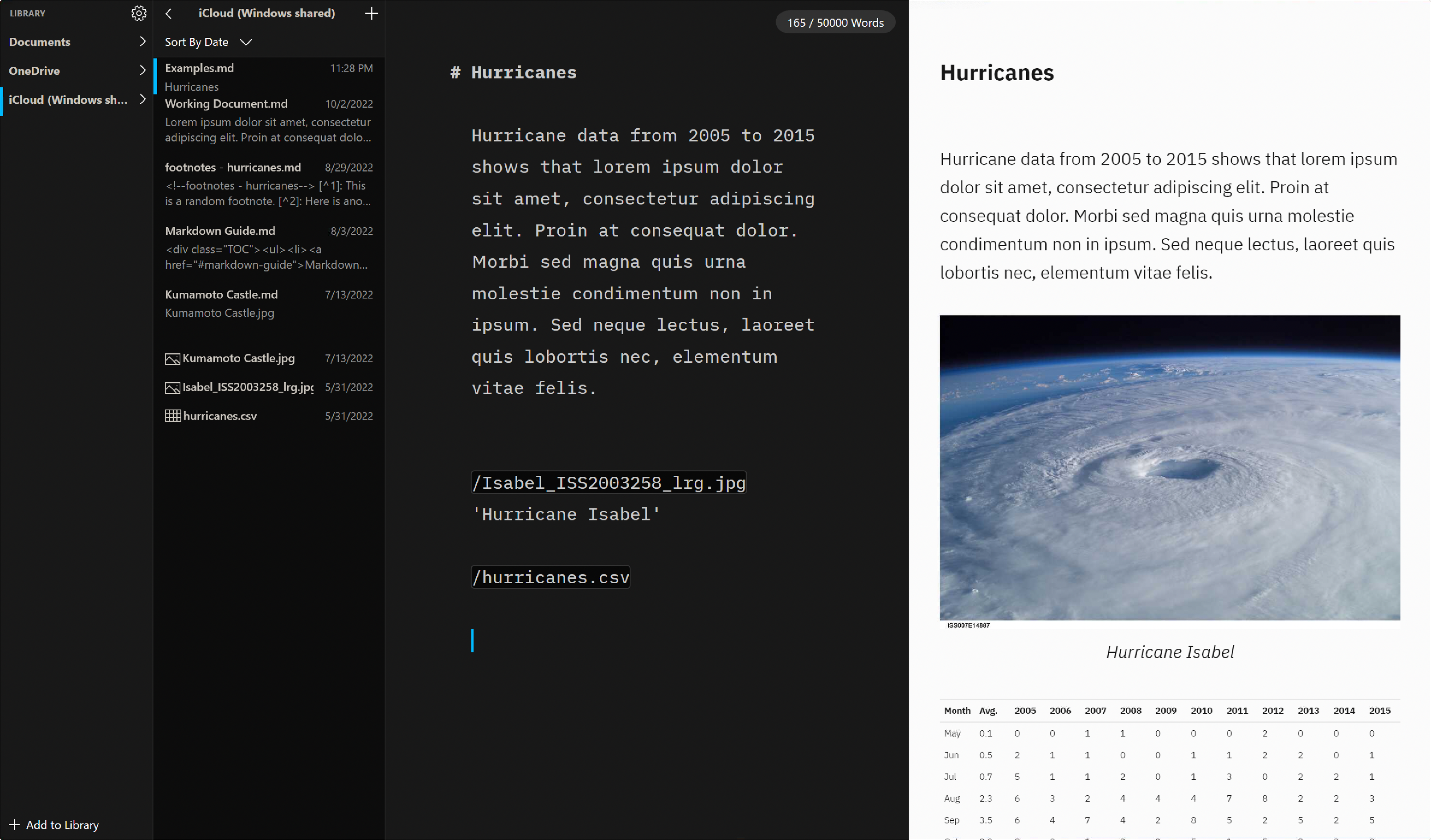 Rules
Content block references must begin at the start of an empty line
They must start with a slash, followed by file name with extension
You may specify a caption in quotes or parentheses (This will be ignored when used where it does not have an immediate purpose, such as with .txt files)
Only files in the Library may be referenced
Referenced files must be located either in the same folder as the file where they are referenced, or in a subfolder