Skip to content
Special Characters
Android offers two basic methods to add special characters to your text:
01. Standard Access
For punctuation and symbols, use the default function by first tapping the ?123 key, and then optionally tap ~[<.
02. Tap and Hold
Android's on-screen keyboard contains additional options for some keys if you tap-and-hold them, for example tap-and-hold U to get access to ü and other diacritics. This also works for some punctuation keys, such as the currency symbol showing other currencies.
iA Writer Support
Get iA Writer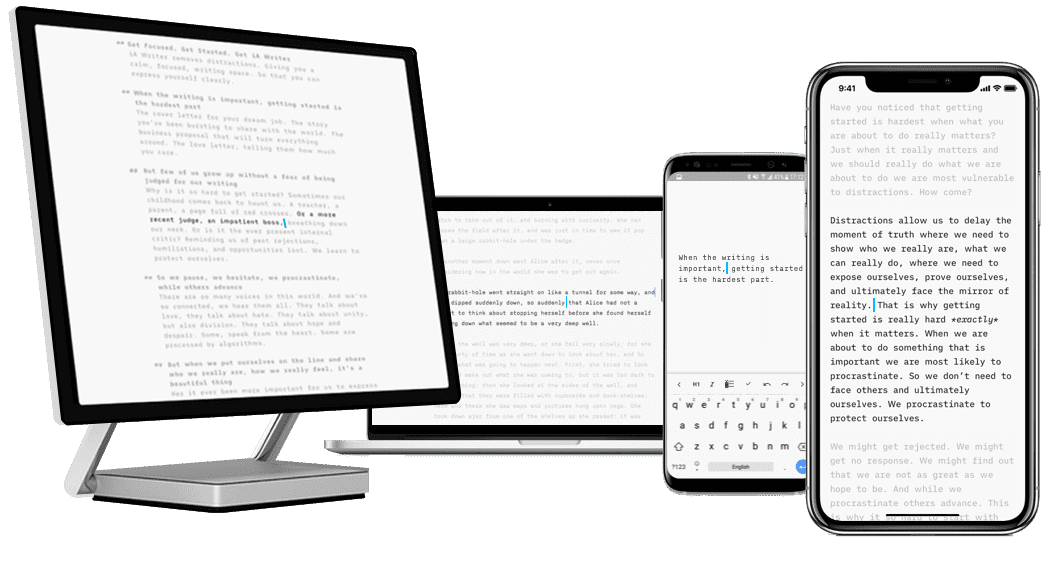 iA Writer Newsletter
Subscribe to get updates, outlooks and tips on upcoming iA Writer releases. Expect no more than one mail per month.