Cloud Services
Having access to your documents on multiple devices makes life easier. Here is a quick look around of storage providers compatible with iA Writer for Windows, to keep your data in the cloud.
How to add cloud providers to your library
In the left panel of iA Writer which is called the Library (open with Ctrl+E) click on Add to Library at the bottom left and choose Add a folder. This will open a new window displaying all the storage folders available on your PC, including the already installed cloud providers.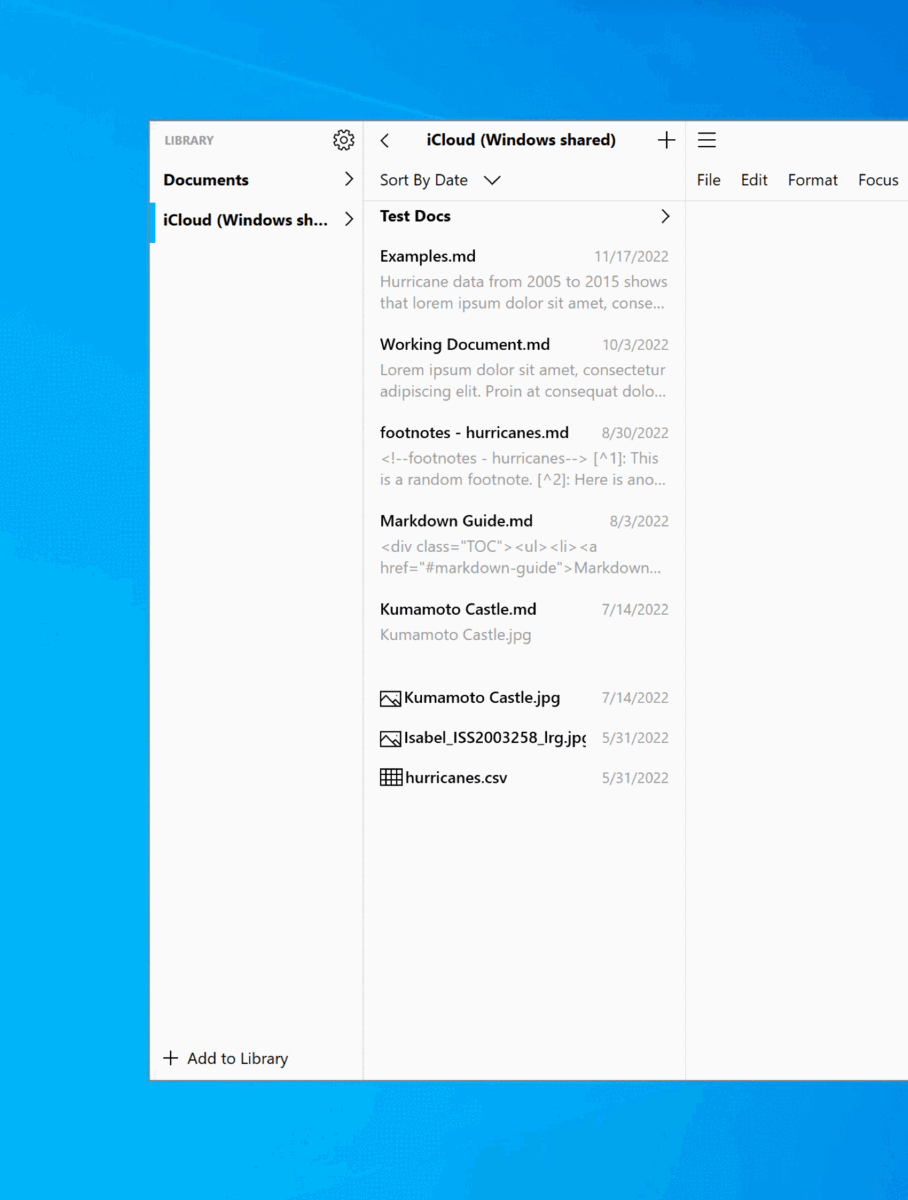 iCloud for Windows
If you are using iA Writer with Apple products, chances are high you are using iCloud as your primary storage. The good news is you can keep using this storage provider on your PC by downloading iCloud for Windows.
Dropbox
Effortlessly sync your documents using Dropbox. As long as you have an internet connection, any documents stored in Dropbox will be synced automatically.
Google Drive
iA Writer for Windows supports linking Google Drive in the same intuitive manner as Dropbox.
OneDrive
The cloud provider from Microsoft is usually automatically installed in your Windows PC and thus, could be your first choice for a cloud provider.